Cajun Blend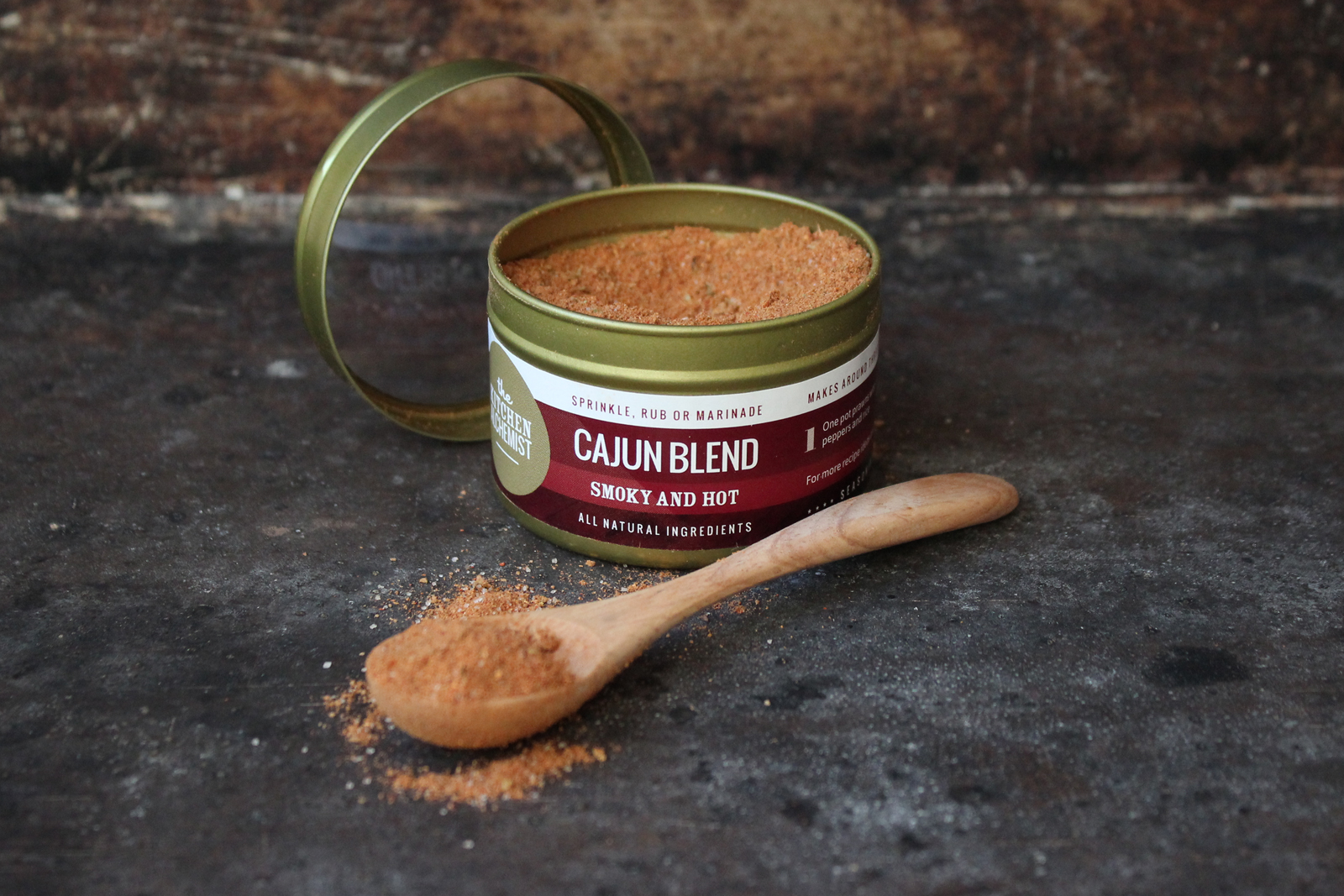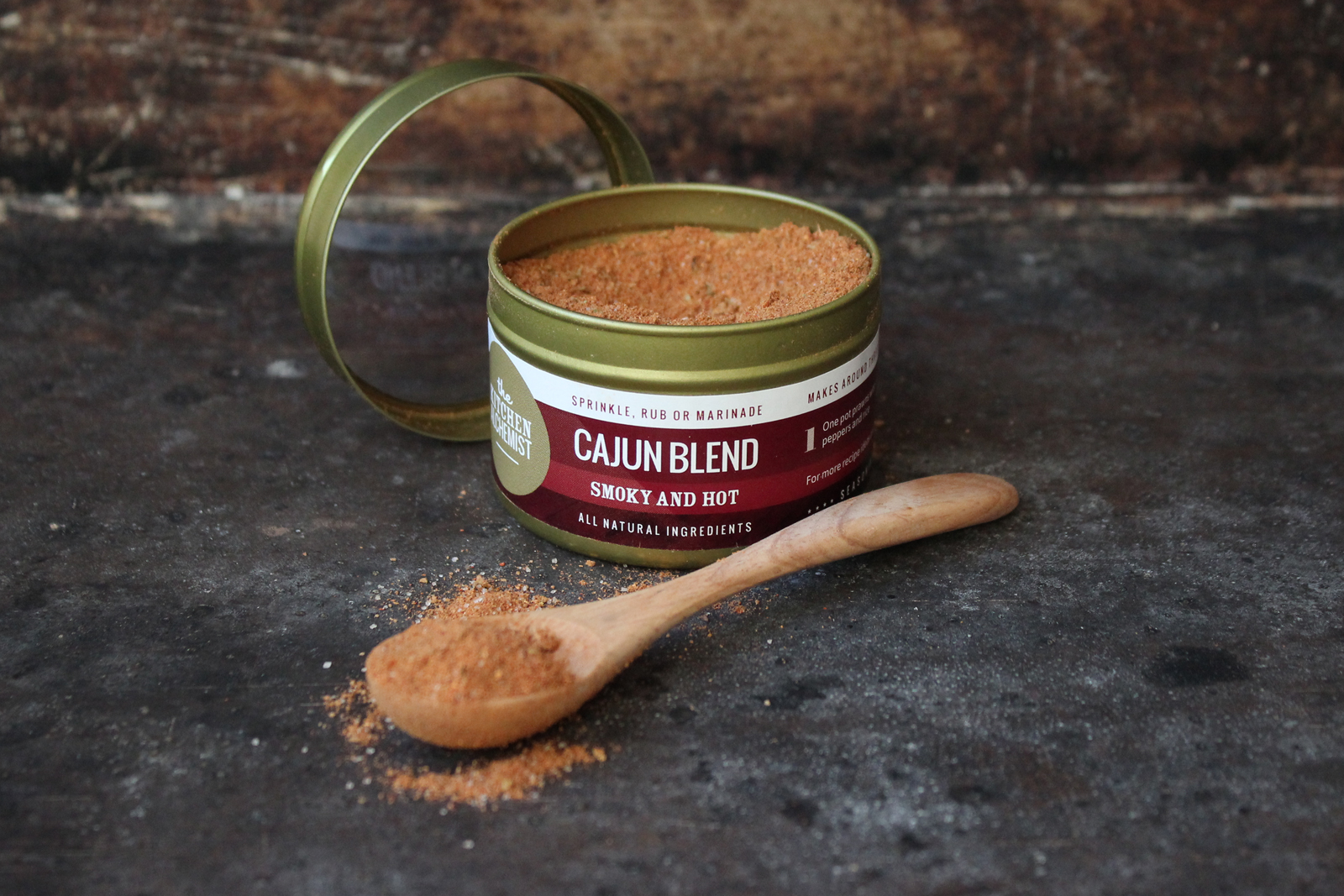 Cajun Blend
This Cajun Blend is smoky and hot, can be used as a sprinkle, rub or marinade, and is ideal for:
Ingredients
Salt, Sugar, Cayenne, Ginger, Black pepper, Smoked paprika, Cumin, Coriander, Onion, Garlic and Oregano. All natural ingredients used.
Some caking may occur, simply break up the blend before using. Flavour not impaired.
Each blend weighs 60g, and as a rough guide each tin will make around three meals for two people, depending on what it is you're using it for. Made in a kitchen that handles nuts, seeds, celery and mustard. Suitable for vegetarians and vegans. Gluten free. Store in a cool dry place away from direct sunlight. Spice blend must be cooked. Blended and packed in the UK at Woodside, Manchester, M20 1JA.