It's almost laughable how poor I am at baking.
Its scientific nature doesn't come naturally to me, but it wasn't always this way. As a teenager I had a Saturday job and every weekend I'd take in my baked creations to share with the girls, who were like the naughty older sisters I never had. They were so popular that the mums among them started paying me to bake cakes for them. A chocolate creation with melted chocolate in the batter, covered with a thick ganache was especially popular. Who knows, if I'd stuck at it from that tender age of 16 I'd maybe have some kind of cake empire by now.
It's this, and my love for food and cooking generally that makes me so frustrated when I balls up on the baking front. I say 'frustrated'. What I mean is right royally pissed off. I can go into a proper strop (which poor Mathew can attest to) and am best avoided if a baking excursion goes wrong. But I won't be beaten – especially not by cantankerous dough. Hence my three attempts today at this fabulous loaf.
The recipe isn't difficult – no more than other baking recipes that are very specific in order of activities, weights and methods of doing things, my problem was that I was using dried yeast close to its use by date. Or that's what I think went wrong. I've taken the dough recipe from this blog recipe here, and have just switched the swirl filling – why not play with the swirl fillings? I think what you're after for a savoury filling is something vibrant for colour as well as flavour, a consistency that's loose and spreadable (think pizza dough sauce) and cheese helps. But then when doesn't cheese help?
I made it to go with this super slinky and softly smokey chowder which is ready in about 20 minutes and crammed with flavour and goodness. The trick is to poach the fish covered in milk, from cold and gently for just 10 minutes, then to leave it to cool slightly with the lid on so it can cook through. You then remove the fish from the milk and it's skin easily peels off and the flesh can be flaked, and you then use the poaching liquor for the soup base. Nothing wasted. All the flavour retained. I then only add the fish right at the end of cooking after blitzing the soup so the large flakes are still tender and not overcooked when eaten.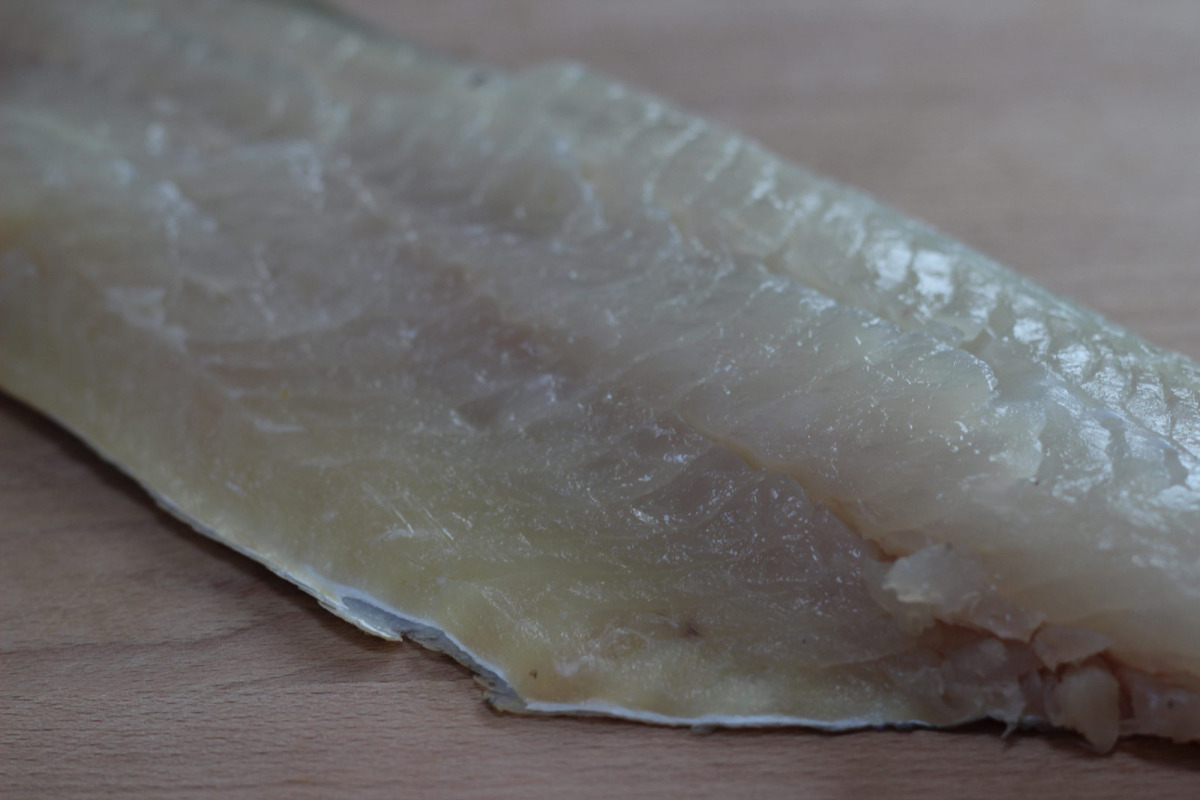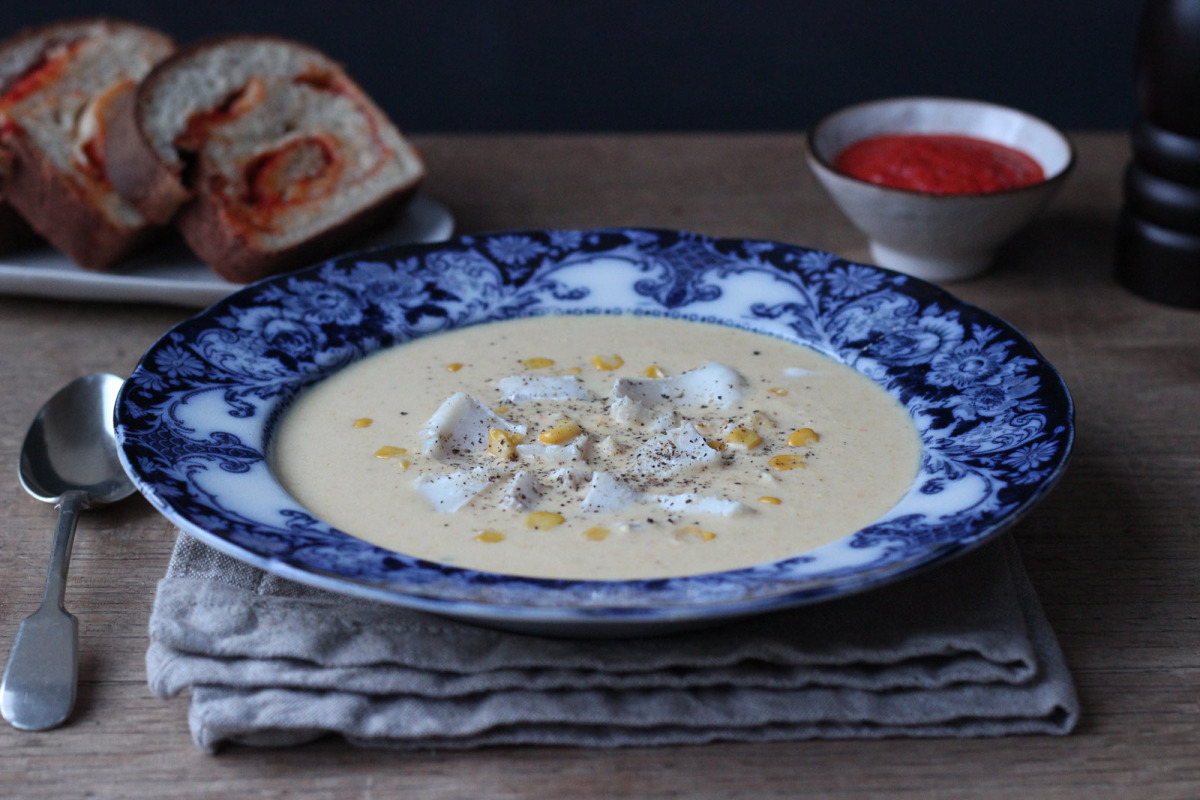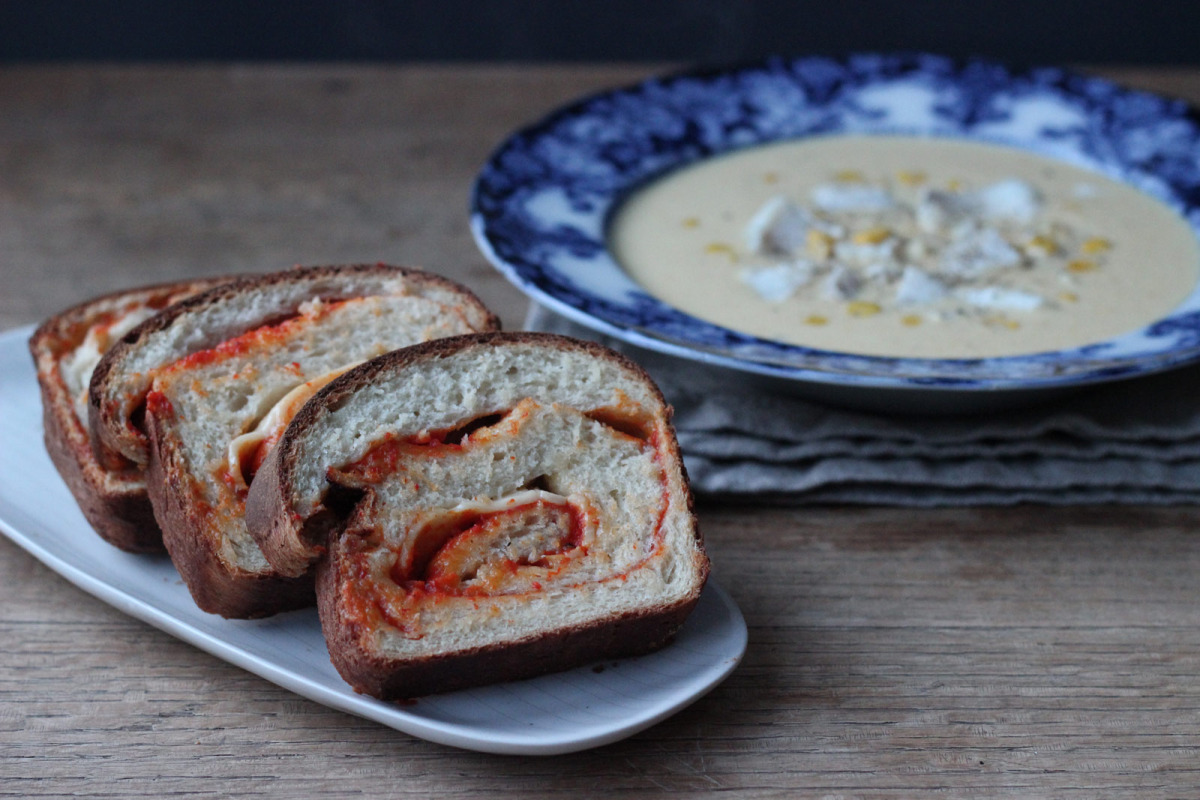 Soup for two and a 9inch x 5inch loaf of bread
For the chowder
450g naturally smoked, undyed haddock
6 fresh corn cobs, corn cut off, or 3 large tins of sweetcorn, rinsed and drained
1 large carrot, peeled and diced
1 onion, red or golden, peeled and diced
2 pints half fat milk
A large knob of butter
A glug of cooking olive oil
Sea salt
Black pepper
For the bread
500g plain white flour, sifted
1 packet (7g) dried yeast granules
400mls full fat milk
2 tablespoons butter, softened
2 tablespoons white sugar
2 tsp salt
2 roasted red peppers from a jar
1 tbsp extra virgin olive oil
20g-60g smoked Bavarian style processed cheese – I used 20g and only had it in the centre of the bread, but you could use any other smoked cheese and use up to 60g and sprinkle it over the whole of the base
Oil for greasing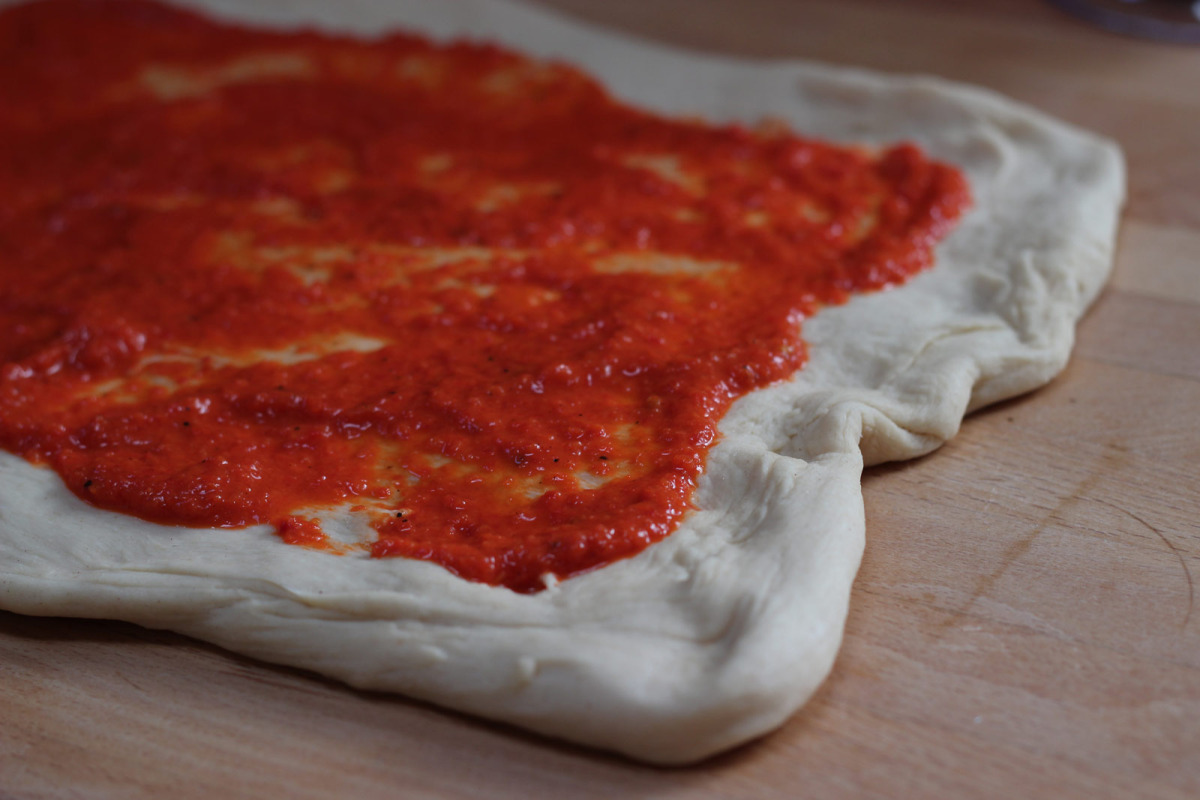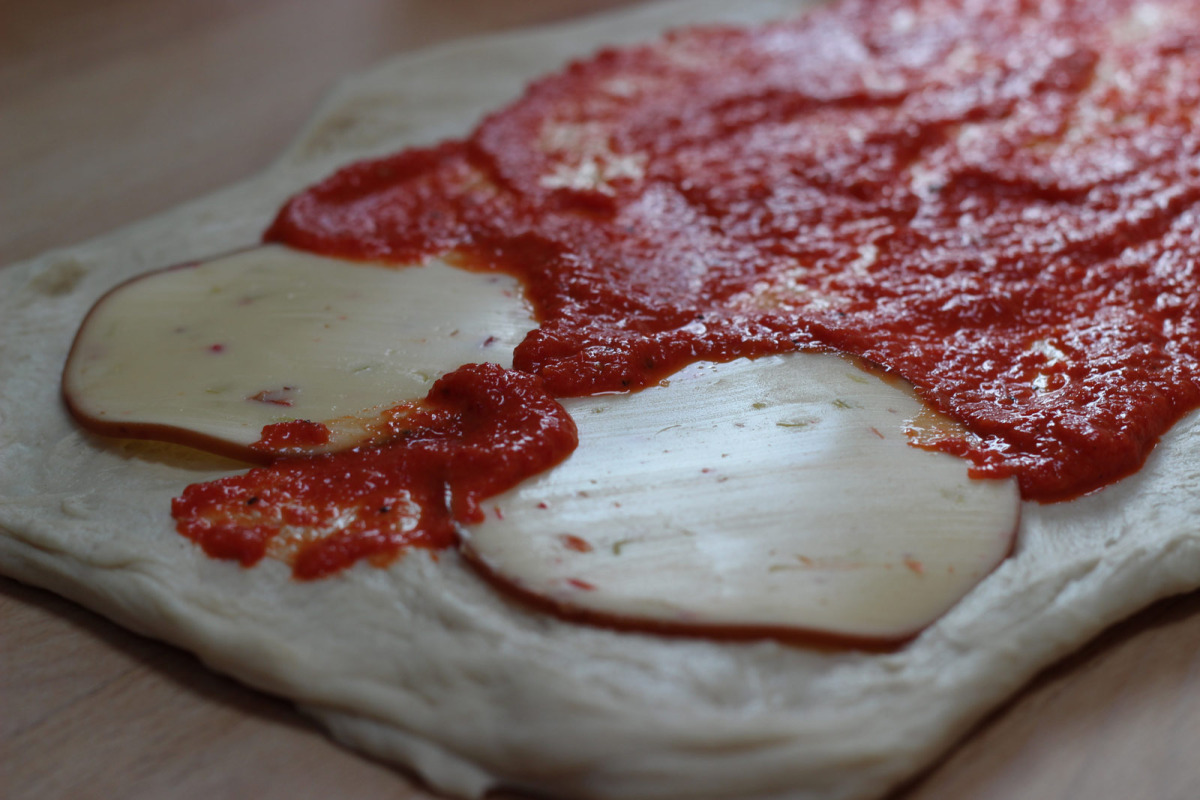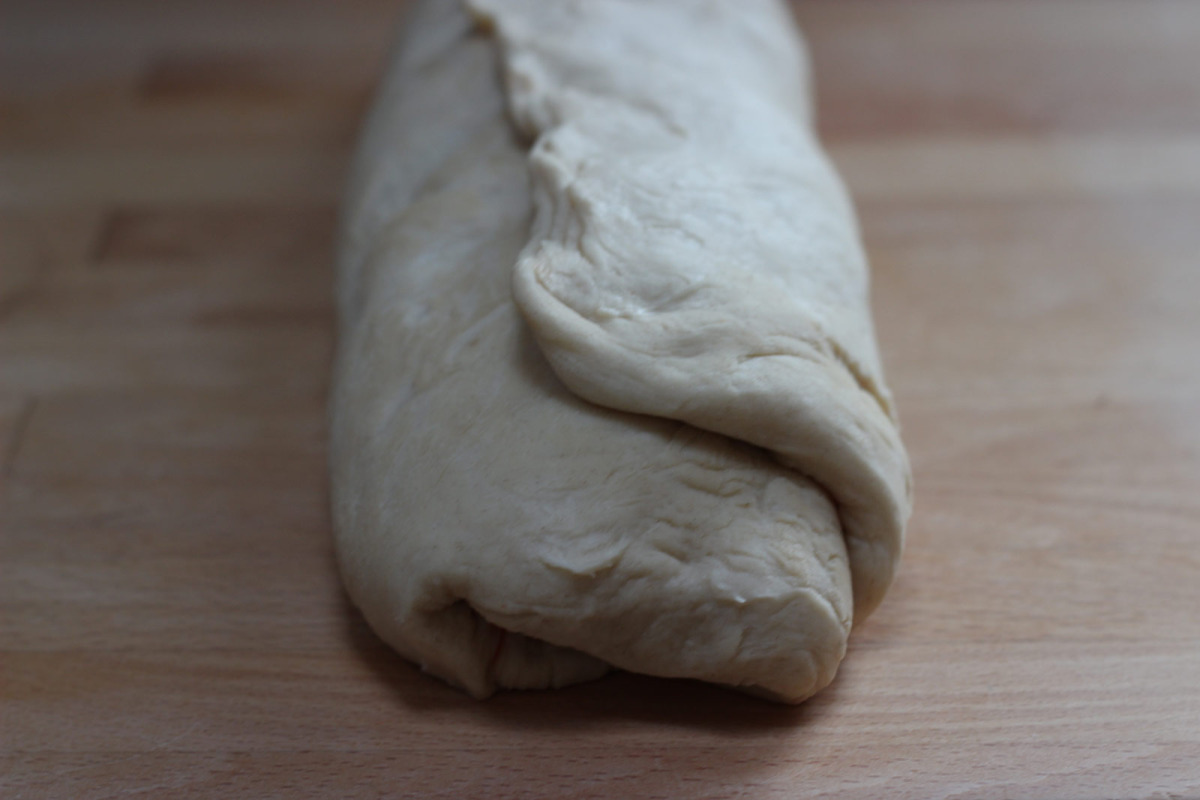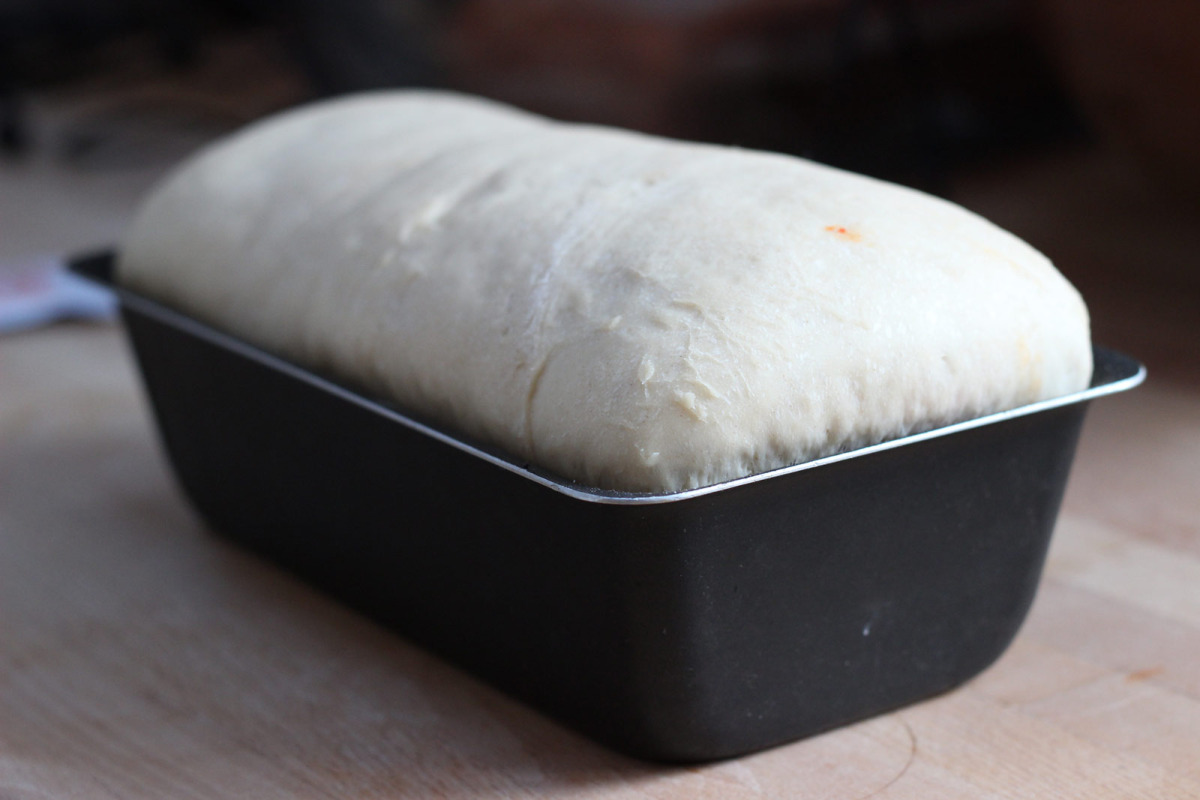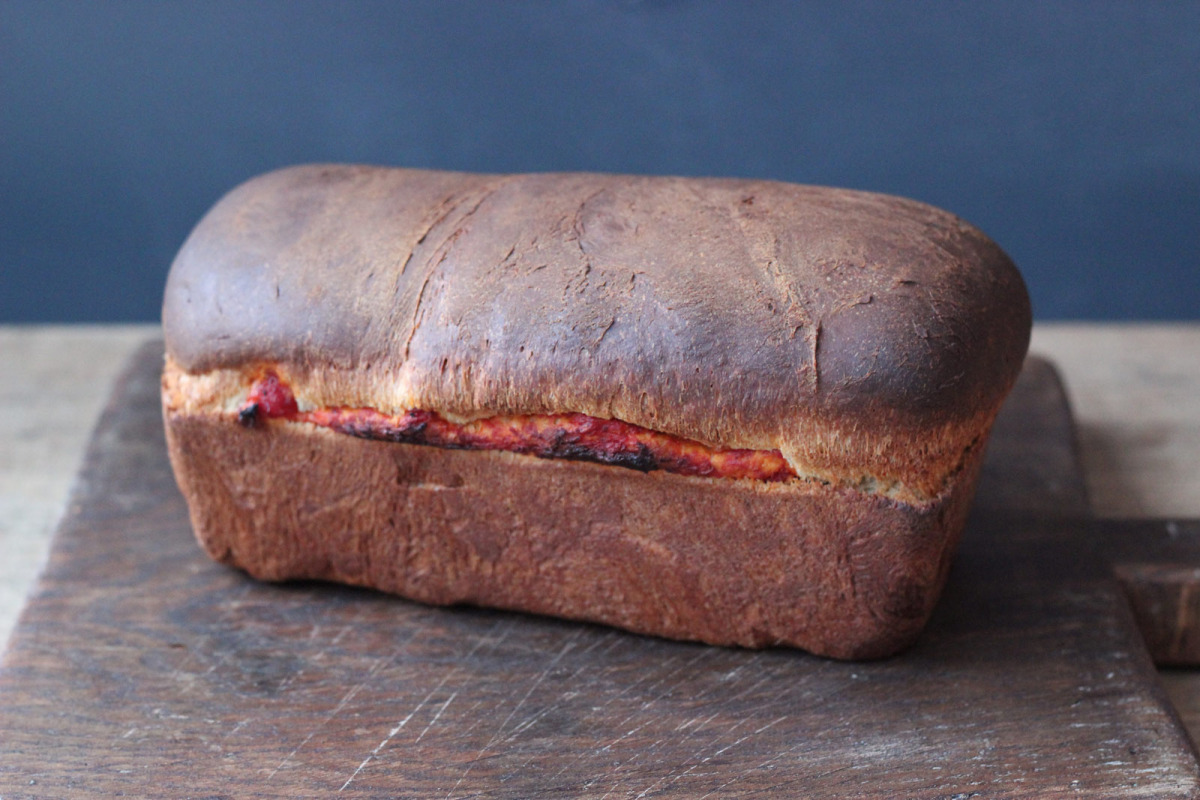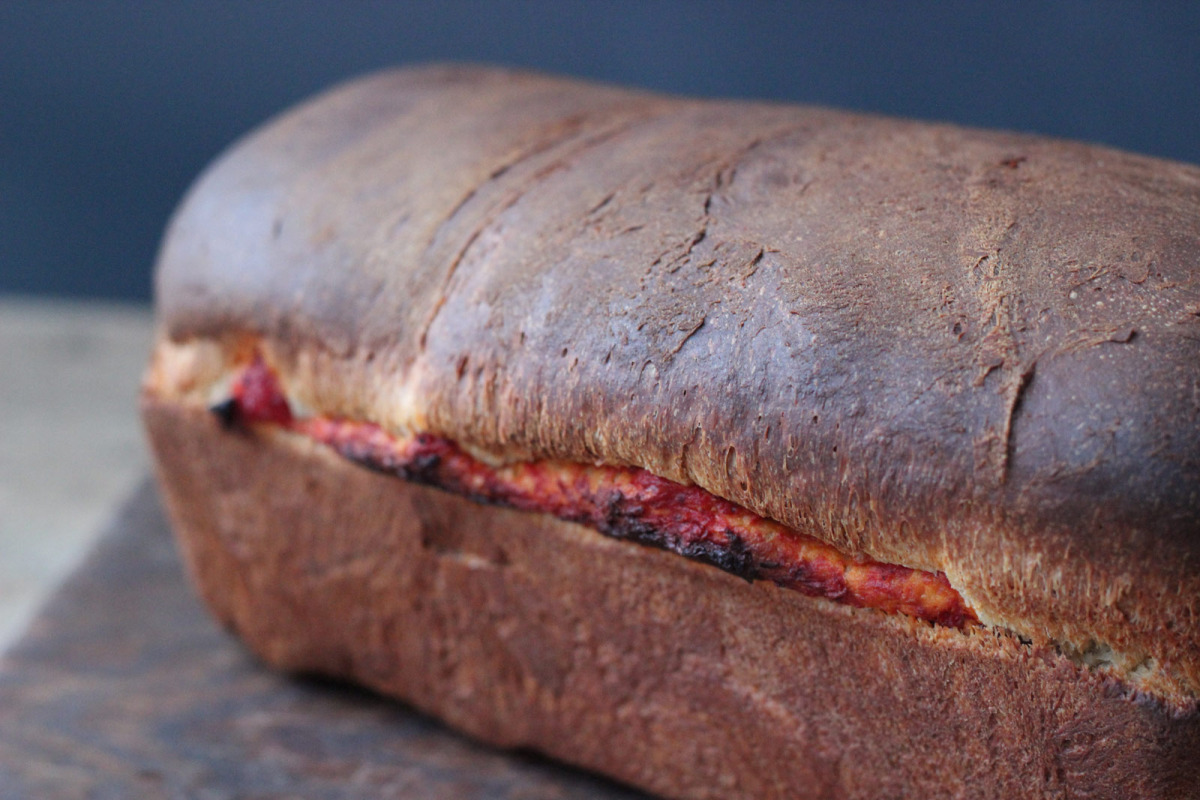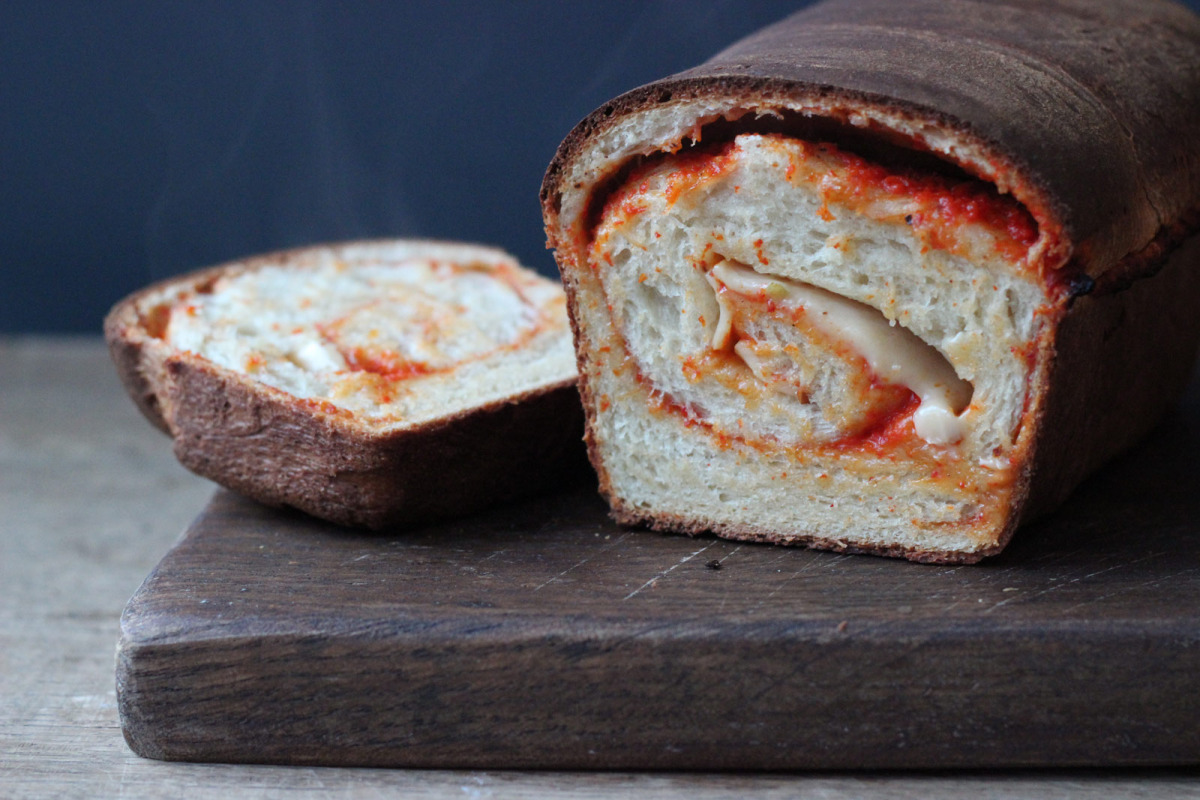 Method
Start with the bread. Pour the milk into a saucepan with the softened butter and sugar. Warm very gently to lukewarm temperature so just 37°C or 100°F to melt the butter and dissolve the sugar. Remove from the heat and sprinkle in the yeast and whisk through with a fork. Leave for 10 minutes, after which time the yeast should have activated and formed a light foam over the top.
Into a large mixing bowl place the flour and salt and mix together, then pour in the milk mixture and stir to combine with a fork. The dough will be ragged. Once combined tip it out onto a floured surface and kneed for 3 minutes, before putting into a lightly oiled bowl and covering with a damp cloth. Leave it in a warm place to proove. This may take 1 to 2 hours but you're looking for it to double in size if possible, but don't worry if it doesnt – at this stage mine didn't double either, it rose by perhaps another half.
While you're waiting, in a blender place the roasted peppers and olive oil and blitz until smooth, then set aside for the next stage.
Once the dough has risen tip it out and using your fingers push it into a large rectangle shape, the same width as your 9inch x 5inch loaf tin. Spoon the red pepper puree over the base but leave the edges (as if you were doing a pizza) and at one end lay your grated or sliced cheeses. If you want cheese all the way through just put it over the top of all of the sauce.
Starting at the cheese end of the dough (so the cheese is in the centre if you're only having it there, if it's all over it start at either end) roll it up like a jam roly poly, and when you get to the last few inches, instead of rolling it over, pull the end up so the filling is still contained, and attach it to the rest of the dough so it's sealed.
Pop into your loaf tin with the seam facing down, and making sure you push the long ends inside the tin so the filling doesn't come out of the sides. Cover with the damp cloth again and put back in a warm place to proove again, for another 1 to 2 hours. It should fluff right up and peak over the top of the tin (mine did this time).
Preheat your oven to 200°C and when the bread has proven again pop it in for 30 minutes. After 30 minutes remove it from the oven and take it out of its tin, put it onto a baking sheet and bake for another 15 minutes – then it's ready.
About 20 minutes before the bread is ready you can start to make the soup. While it's cooking place the haddock in a pan with the cold milk and bring to a gentle simmer, shaking occasionally and half way through the 10 minutes cooking turning the fish over, then turning the heat off and leaving the lid on for 5 minutes.
While the haddock is poaching on a medium heat in a saucepan heat a knob of butter and slug of olive oil and cook the carrot and onion until softened, you're not looking for them to brown. Then add the corn and continue to cook.
Now remove the fish from the pan and set aside, and pour the fish poaching milk into the corn and carrot mix, turn up the heat slightly and get it simmering.
While that's happening, peel the skin off the haddock and discard, and flake the fish into large pieces.
Test the soup for seasoning and add sea salt and black pepper as needed, then remove the pan from the heat and blitz with a hand blender until smooth.
Now add the flaked haddock to the pan to warm through for a minute or two, then ladle into bowls and eat with the swirl bread.