Poor little green pepper.
The least popular of the colourful capsicums, which in our house can often found languishing at the back of the fridge looking a bit wrinkled.
But the green pepper needn't suffer this fate. It brings a distinctive and slightly bitter edge to all it touches, and recently I've been trying to find more easy and tasty uses for it than the classic chilli con carne.
The Turkish börek is one – layers of filo (or yufka) pastry can be filled with all kinds of ingredients, but I chose to use lightly spiced minced lamb and sauteed green pepper. It was delicious eaten either hot or cold and very easy to assemble, I'll share it on the blog soon but you'll be able to find lots of versions of it online. I might even blog it as the sigara börek – which is essentially the pastry formed into cigar like tubes with the filling inside. Bite-sized hand held tastiness, yum yum.
The other is this, and it's a real keeper. Tex-Mex shredded chicken tacos with green pepper and avocado. Juicy chicken thighs are cooked with tomatoes and spices, shredded and then put back into the pot where the peppers are added, and putting the green peppers in the dish towards the end of cooking imparts their flavour to the sauce whilst keeping their texture. The vibrant mixture makes the perfect topping for crunchy shredded lettuce and crisp hot corn tacos. All it needs is the fine slivers of haas avocado and you're good to go.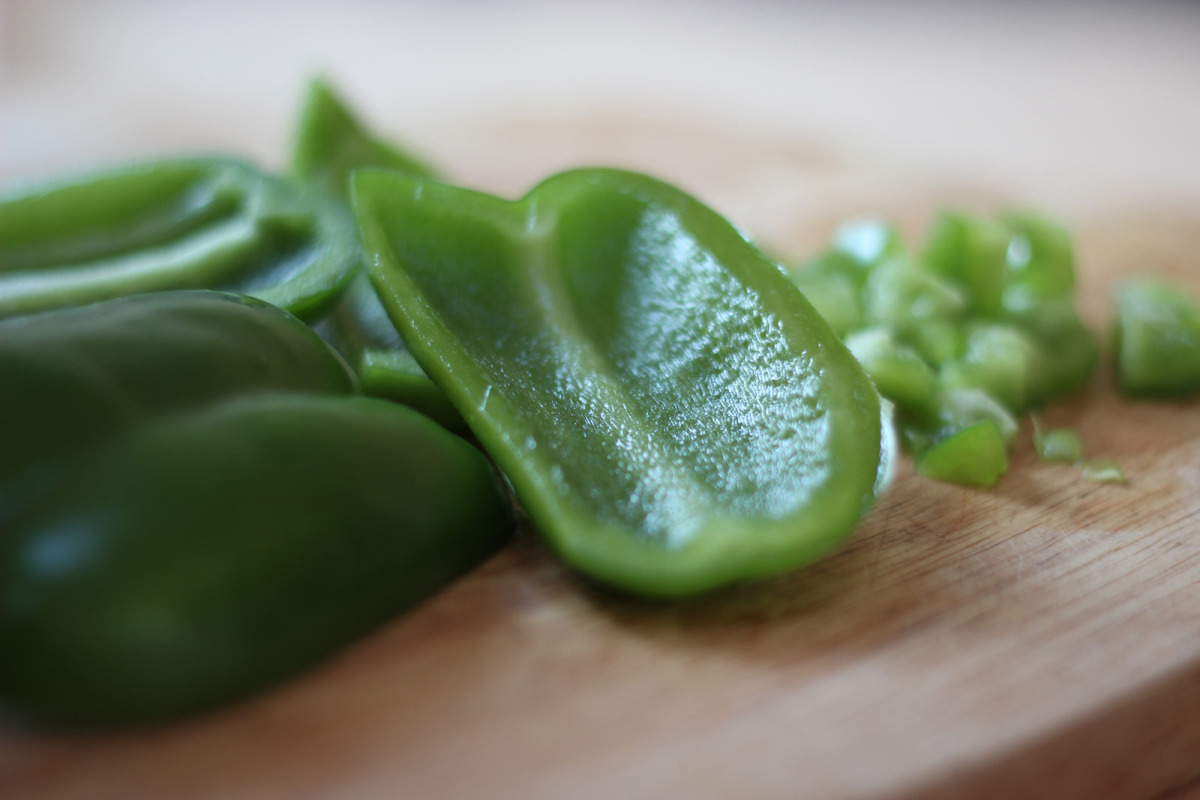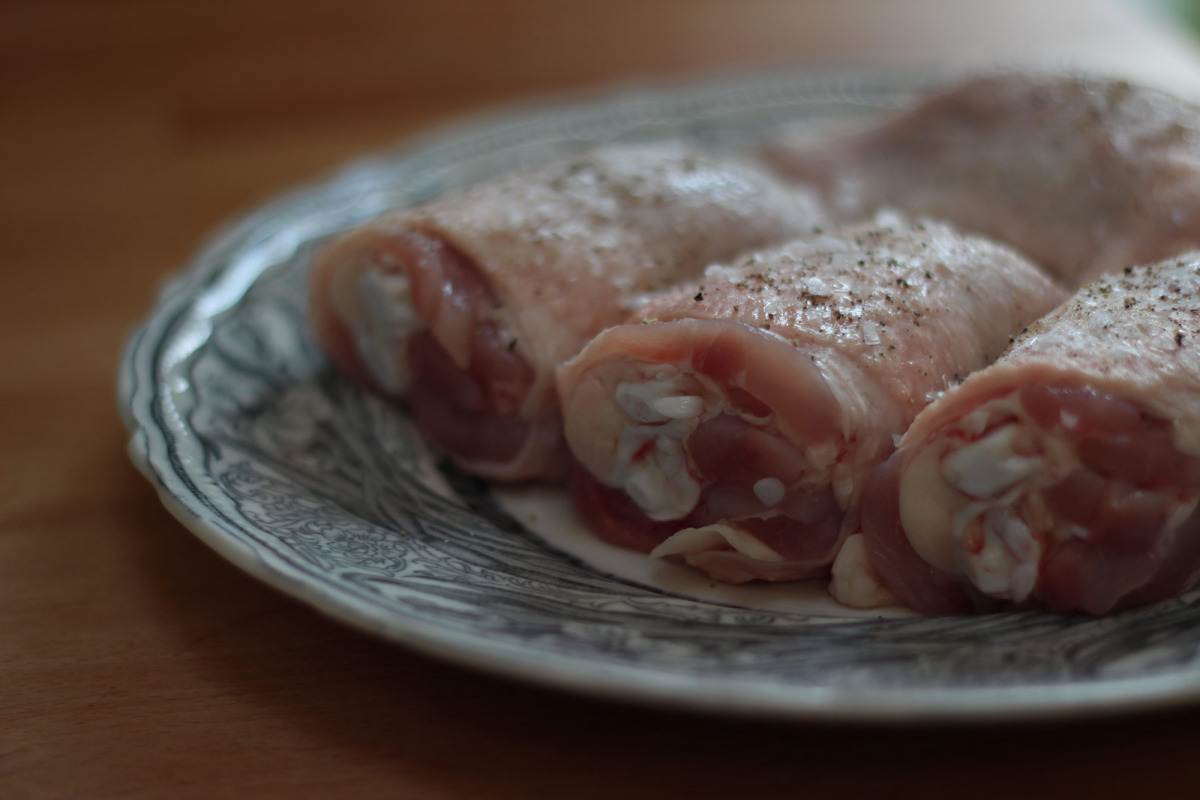 For two
4/5 chicken thighs (bone in), skin removed
350g chopped tomatoes
150mls water or light chicken stock
2 green peppers, diced
1 red onion, finely diced
1 clove of garlic
1 avocado, sliced finely before being used
2 tsp paprika
1/2 tsp cayenne
1/2 tsp fresh thyme leaves
1/2 tsp celery salt
1 tsp ground cumin
Shredded lettuce - iceberg, little gem, hearts of romaine or cos will be good
4 corn wraps - the circular ones which are soft and flat
Extra virgin olive oil for drizzling
Sea salt
Black pepper
Method
Heat a deep bottomed saucepan on a medium heat and gently sautee the onion for 5 to 7 minutes. Add the garlic and the chicken thighs, and seal them lightly, then add the dry spices and cook for a few minutes. Next, add the tomatoes, stock and some salt and pepper and stir to combine. Put the lid on and turn the heat to low and cook for about 35 minutes.
After 40 minutes, remove the chicken thighs and let them cool enough to handle. Then shred the meat from the bones and put it back into the pot with the green peppers. Cook covered again for about 10 minutes, then uncovered for another 10 to 15 until the sauce has thickened slightly and the chicken has shredded further.
Preheat your oven to 180°C. Once at temperature, take an oven proof bowl and drape one corn wrap at a time in it, and bake it for 6 minutes until the edges become crispy and the bowl-like shape of them is set.
Fill them with crispy lettuce and top with the hot chicken mixture, some avocado slices and a little olive oil and salt.