CUCINA POVERA AT ITS BEST.
This classic Italian soup is filling, healthy, affordable, wonderfully delicious and bears no resemblance to the stuff you may have had freeze dried in a packet.
And if you needed any more reasons to like it, as the seasons change so does the dish. It has no fixed recipe but does have core components – a light broth crammed with vegetables, either beans, pasta or rice, and maybe some meat. It's this loose style and ever changing nature that I like most – it's a soup you need never get bored of.
In my book, the perfect minestrone broth is made from three things; a pork stock (rather than vegetable or chicken) creates a light and savoury flavour, white wine brings richness and roundness, and the third is the reason to save up your old Parmesan rinds – they add a fantastic depth and umami flavour.
This time I chose to use the butternut squash for its gentle sweet taste and the fact it keeps its shape while cooking, cavolo nero for irony bitterness, and red pepper for its bright sweetness. Together under in soft smokey liqor created by the streaky bacon their flavours really sing, especially when topped off with a liberal dousing of vibrant basil oil.
Use any little pasta shape you fancy but the nice thing about these tiny shells is their texture – they hold the broth and dots of fragrant basil oil inside their cups quite deliciously. And don't be afraid about making too much of it – if it isn't devoured the day it's made it keeps well for tasty leftovers to take to work the next day. Thrifty.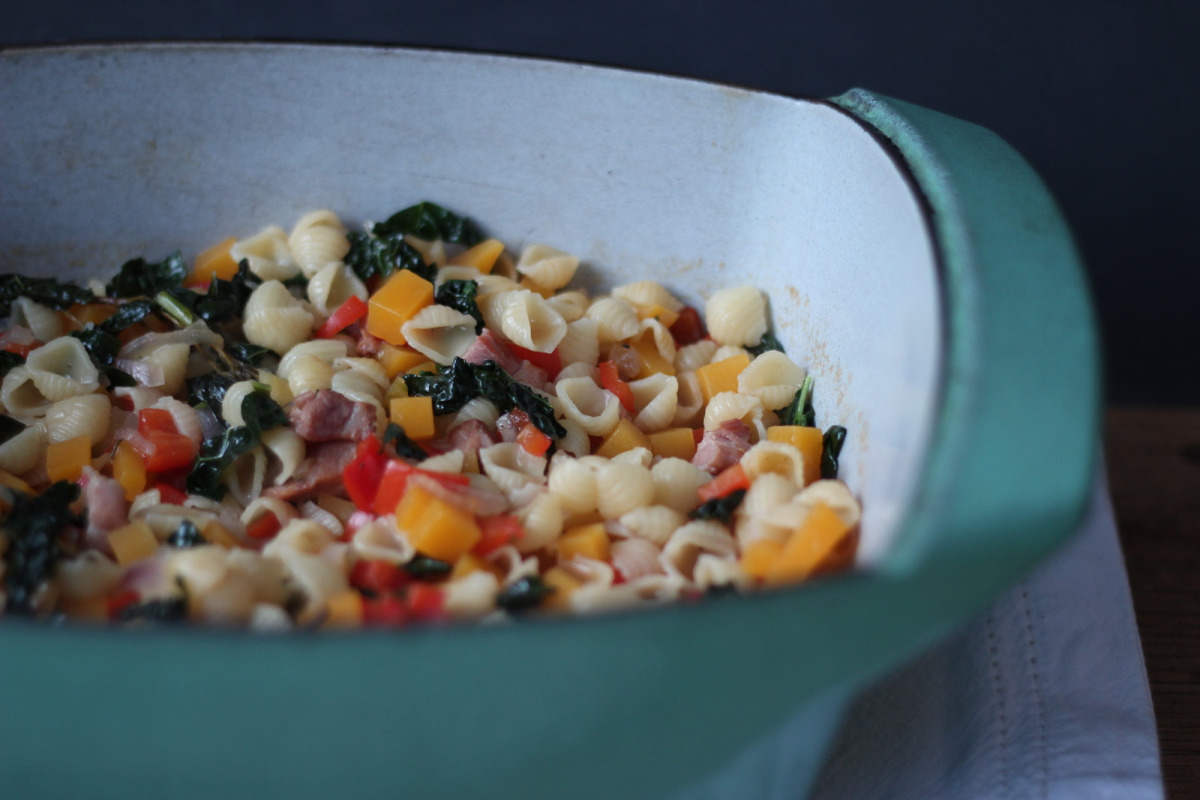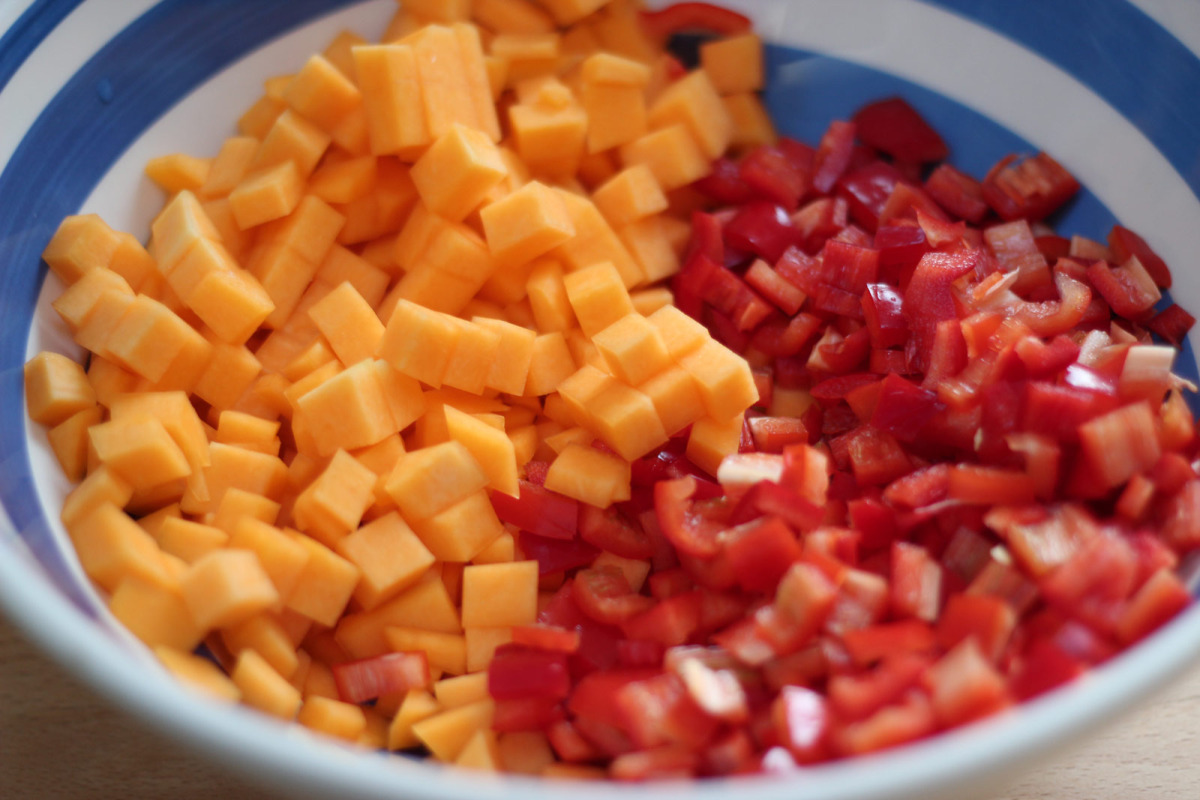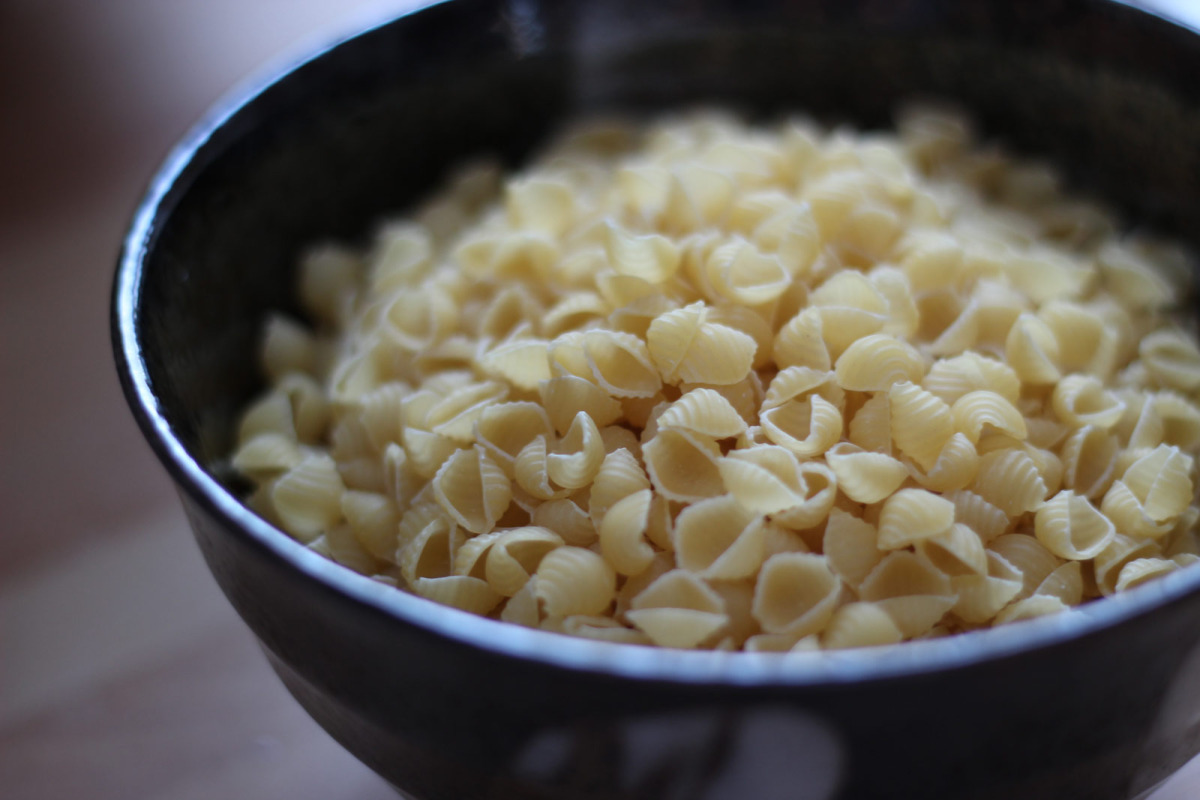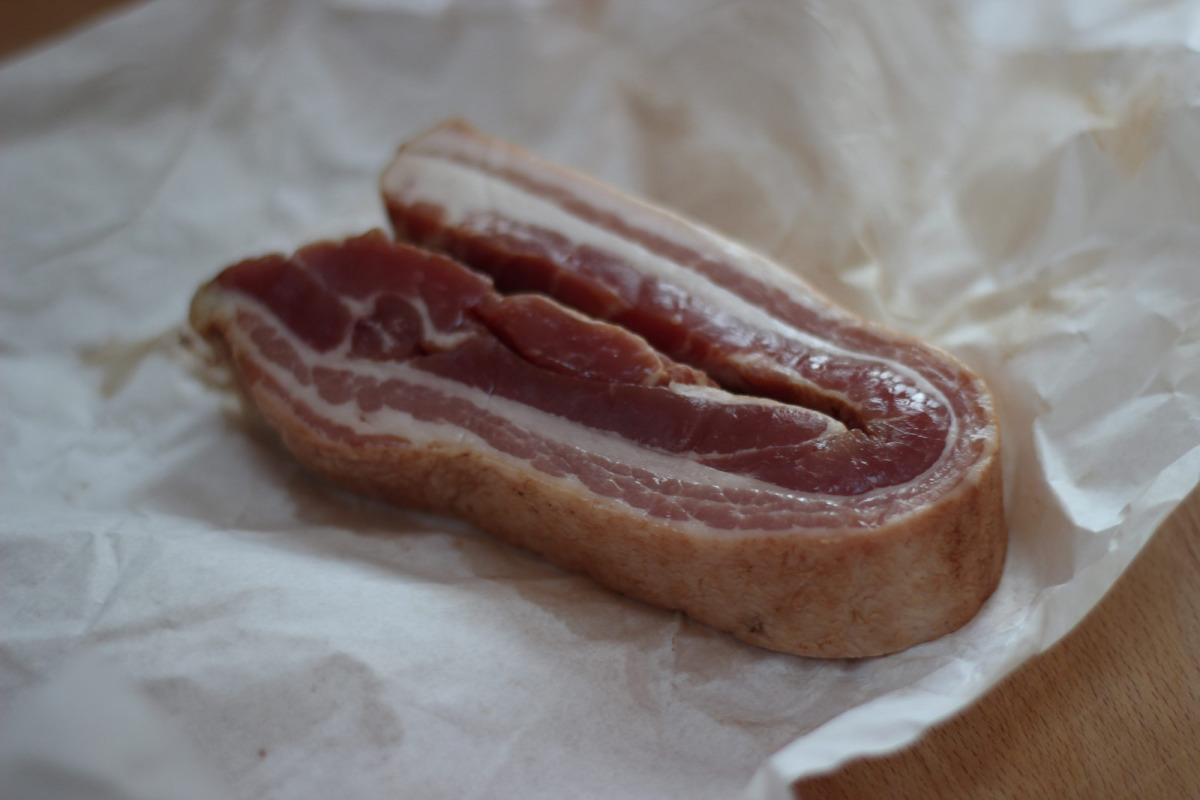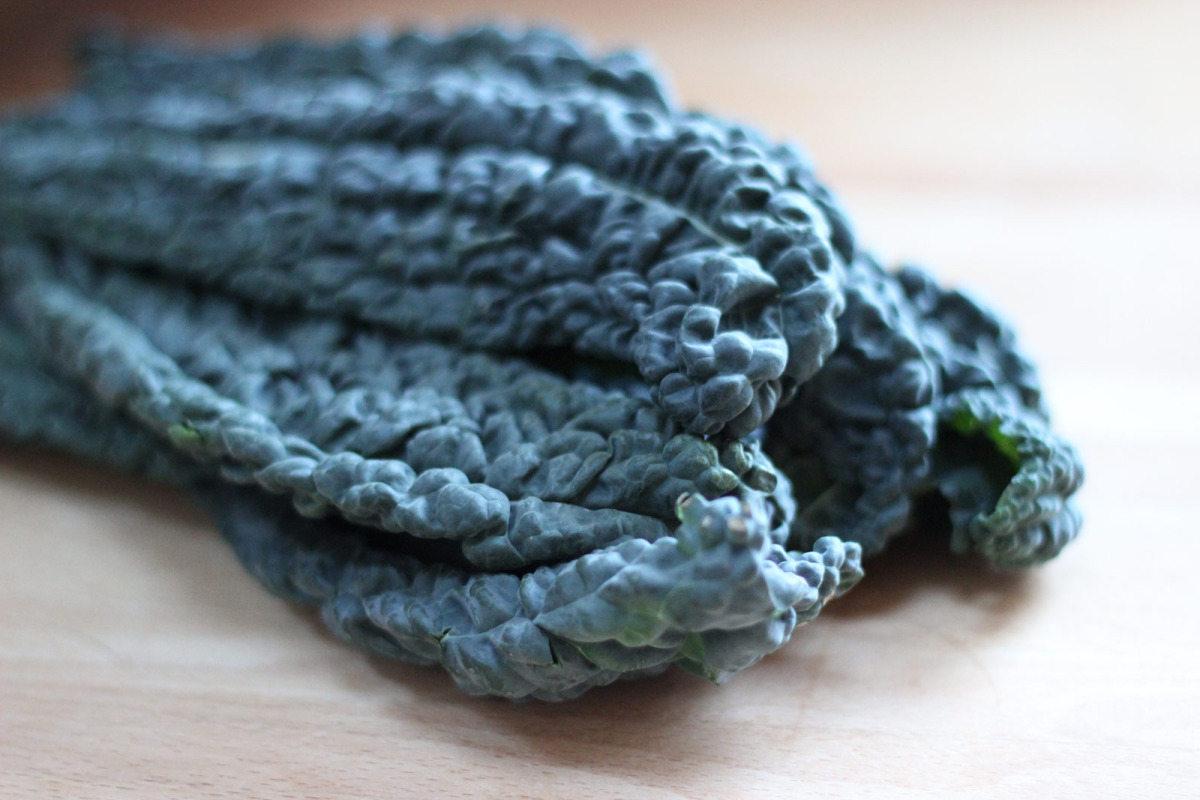 Soup for four greedies
Smoked streaky bacon slab, an inch thick, skinned and diced
6 to 8 cavolo nero (black cabbage) stems, use savoy if you can't find any, central stem removed and cut into strands
Half a medium butternut squash, peeled, cored and diced
1 large red onion finely diced
400mls dry white wine
1L light pork stock (I use a cube shaped cheat from Knor)
2 red peppers, diced
250g conchigliette
1 Parmesan rind
2 bay leaves
A few fresh thyme stalks
A few tablespoons cooking olive oil
Basil extra virgin olive oil for drizzling
Sea salt
Black pepper
Method
In a deep bottomed saucepan on a medium-high heat add a glug of cooking olive oil and add the bacon, cook it until the bacon is golden all around and its wonderfully smokey fat has partially rendered (melted) down.
Now turn the heat to medium and add the onion, cook for 5 minutes stirring occasionally. Now add the squash and pepper and stir to combine, top with the wine and stock and place the Parmesan rind, thyme and bay into the pot and put the lid on.
Let it cook for around 20 to 25 minutes, stirring occasionally, then remove the lid, add the pasta and cook on a sightly more gentle heat until it's done – the pasta I used was just 8 minutes.
As soon as the pasta is cooked turn the heat off and add the cavalo nero, stirring the pot to combine it, it will wilt like spinach so doesn't require any cooking here. Test the seasoning and add salt and pepper as required.
Serve at the table and liberally drizzle with the basil olive oil just before eating.