THE TASTE OF VIETNAM IN NO TIME AT ALL.
Heady, fragrant, aromatic and cleansing. Pho is one of my top noodles dishes of all time. There are a couple of ways you can make it; as a labour of love or a quick hit – both ways yield excellent results.
The long way
If you have the time to get hold of some beef bones and oxtail, then roast, boil, skim and simmer with peppercorns, carrots, celery, peeled onions and the aromatics for several hours before clarifying with egg whites, you'll create an intense, rich, deeply flavoured stock.
The short way
If you're short on time you can make this classic dish using a fantastic cheat ingredient instead – canned beef consomme. Its crystal clear, delicious and mixes perfectly with the additional aromatics to create an intensely flavoued and scented broth – and you don't have to go through any of the pain to get there.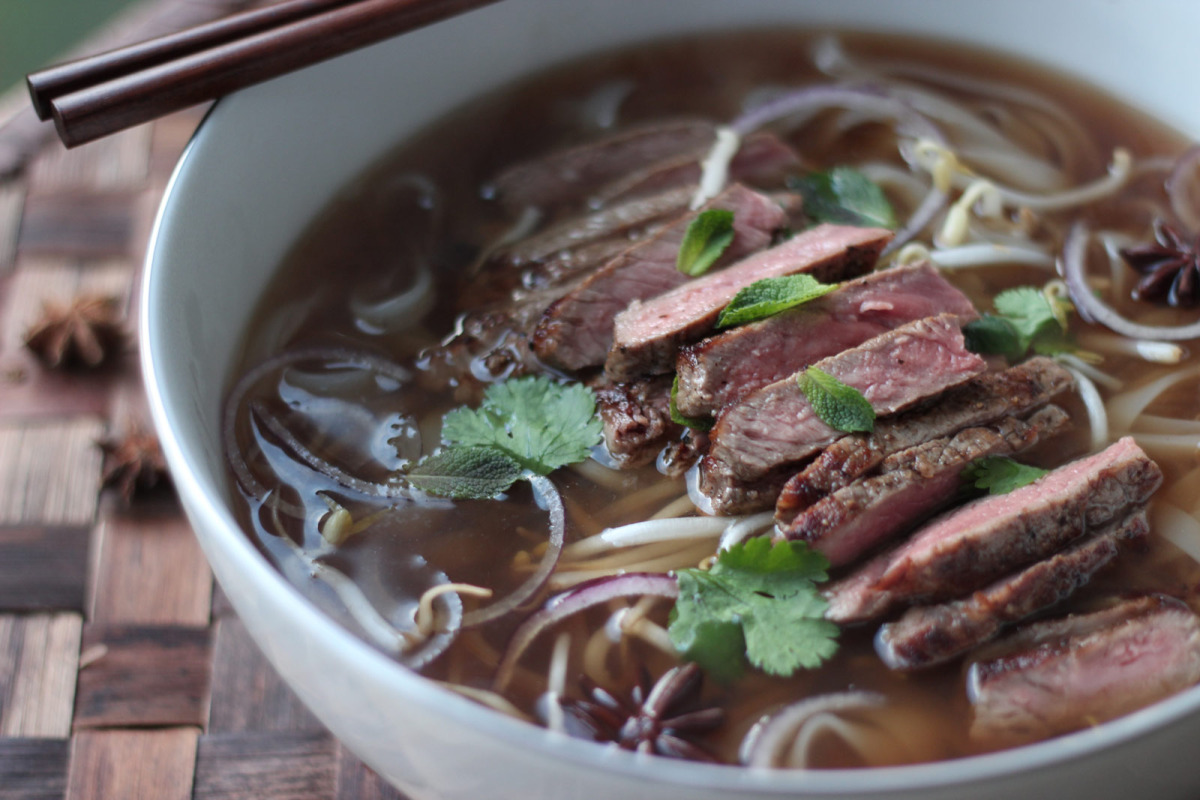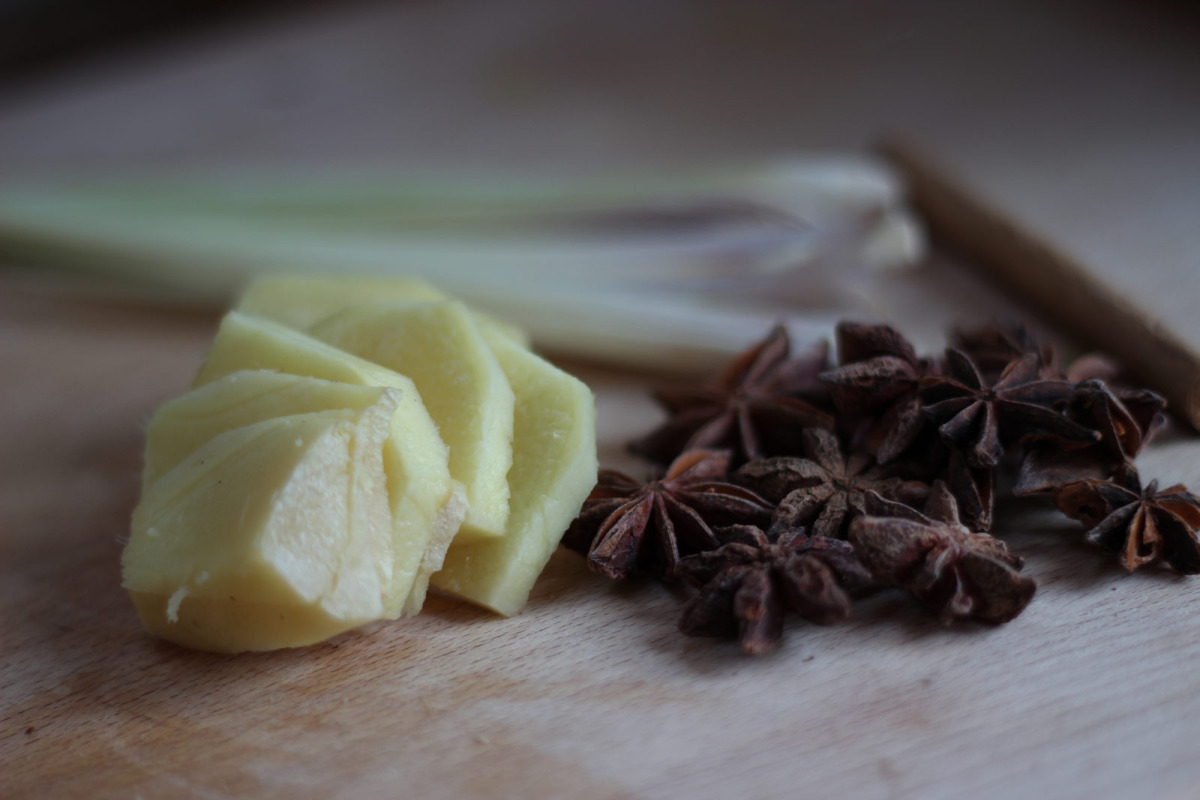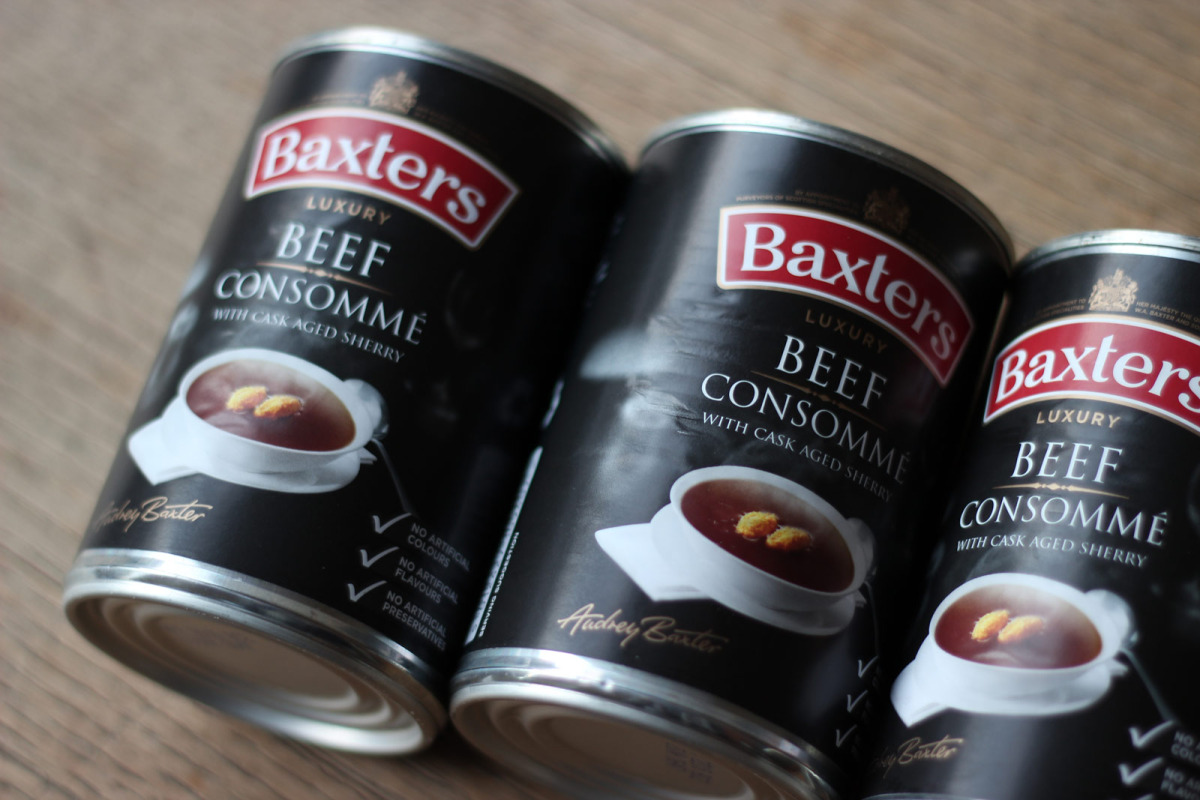 Fast pho for two
10 whole star anise
1 cinnamon stick
2 lemongrass stalks, halved through their centres
1 very large thumb of ginger, cut roughly into stalks
2 teaspoons of whole peppercorns
1 heaped tablespoon sugar
2 tablespoons Thai fish sauce
2 cans Baxters beef consomme
800mls water
A small pinch coriander
A small pinch fresh mint
Rice noodles – I like the wide variety for this, however many you like for two
2 sirloin steaks
A couple of handfuls of beansprouts
Half a red onion, sliced really thinly
Groundnut/vegetable oil for frying
Sea salt
Black pepper
Method
In a large saucepan combine the consomme, ginger, lemongrass, cinnamon, star anise, sugar and fish sauce. Simmer for 20 to 30 minutes with the lid on.
When you're around 10 minutes from the pho being ready, start to cook your rice noodles as per the pack instructions, you need to get the steak cooking at the same time.
While the noodles are cooking heat a dry frying pan until it's very hot, and season your steaks on one side with a scrunch of sea salt and pepper, salt and black pepper before putting them seasoned side down in the pan. Now season the other sides whilst they're cooking ready for when you turn them. Cook them for 1.5 minutes before turning over. Cook for 1.5 minutes this side then remove them from the pan and set aside on a chopping board. Leave for 5 minutes before slicing thinly with a knife.
Strain the noodles and separate them into two large pre-warmed bowls.
Ladle the pho into the bowls through a sieve so you just get the clear broth over the noodles.
Place the sliced steak over the rice noodles along with a handful each of the bean shoots, red onion, and a pinch of mint and coriander.