A TRASHY CLASSIC.
When I was little, I spent a lot of time at my grandma and grandpas house. I have fond memories of summer holidays and weekends filled not just with adventures and great times, but eating the kinds of foods that kids love and my parents wouldn't have at home.
Naughty things like potato waffles, crispy pancakes, pork pies, Battenburg cake, French fancies, and my personal favourite; the chicken kiev.
I loved the classic chicken kiev very much, too much perhaps. Its salty garlic butter was like crack to my developing taste buds, and as I grew up it featured frequently in my diet. A diet where I was very greedy indeed. I'd devour junk with just as much gusto as the delicious, adventurous and real food my dad would cook for us. And given that, it was no surprise that by the time I was in my late teens I'd grown to a size 18.
Today my diet is generally much more wholesome and healthy. I grew out of liking processed, fast foods and eating for the sake of it, I got into the zing of healthy flavours that made my body feel good inside, and I got a huge buzz out of exercising and losing a lot of weight. It's quite a few years since I made that transition, but from time to time it's nice to revisit those naughty childhood classic foods – and the beauty of this recipe is that you can have your fix while not throwing your healthy eating habits out of the window totally.
Using a mixture of lean chicken breast and thigh meat seasoned with celery salt and onion salt creates a juicy aromatic outer for the pea pesto centre, which is light and fluffy and doesn't leave you riddled with guilt like garlic butter might. Wrap that in the love-of-my-life panko, and you've got an epic hand held snack.
This recipe is for the kievs and for their pesto filling, and the below quantities will make a lot more pesto than the kievs need – which you'll be very pleased about on account of how tasty and versatile it is. Ideas for eating it include:
Spooning it over sea trout or salmon fillets and baking in the oven, eating it with roasted vegetables and gnocchi
Squidging it onto toasted crostinis and studding them with lemon fried prawns
Running it through al dente pasta and eating it with roasted patty pan squashes
Using it as a dip for Parmesan polenta and sea salt chips
I hope you enjoy this trip down memory lane, and if you feel compelled to admit to your own childhood guilty food pleasures then please speak now and don't leave me here alone.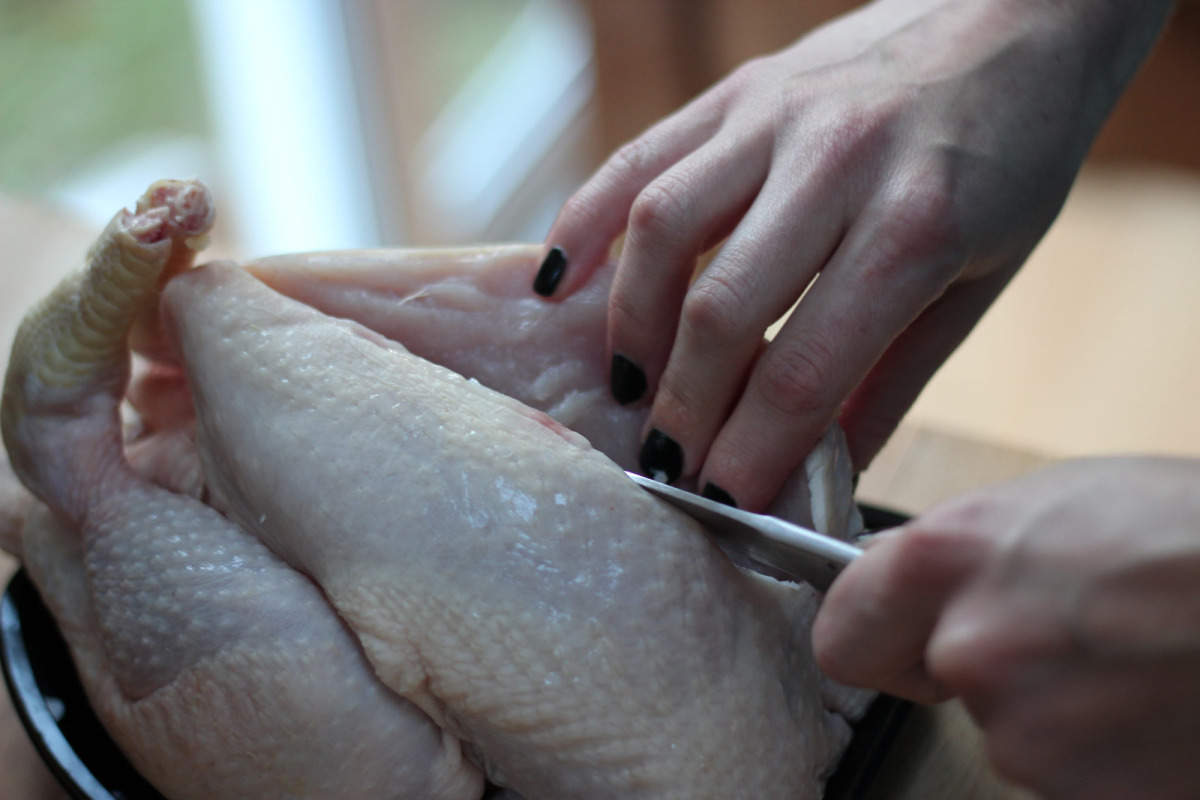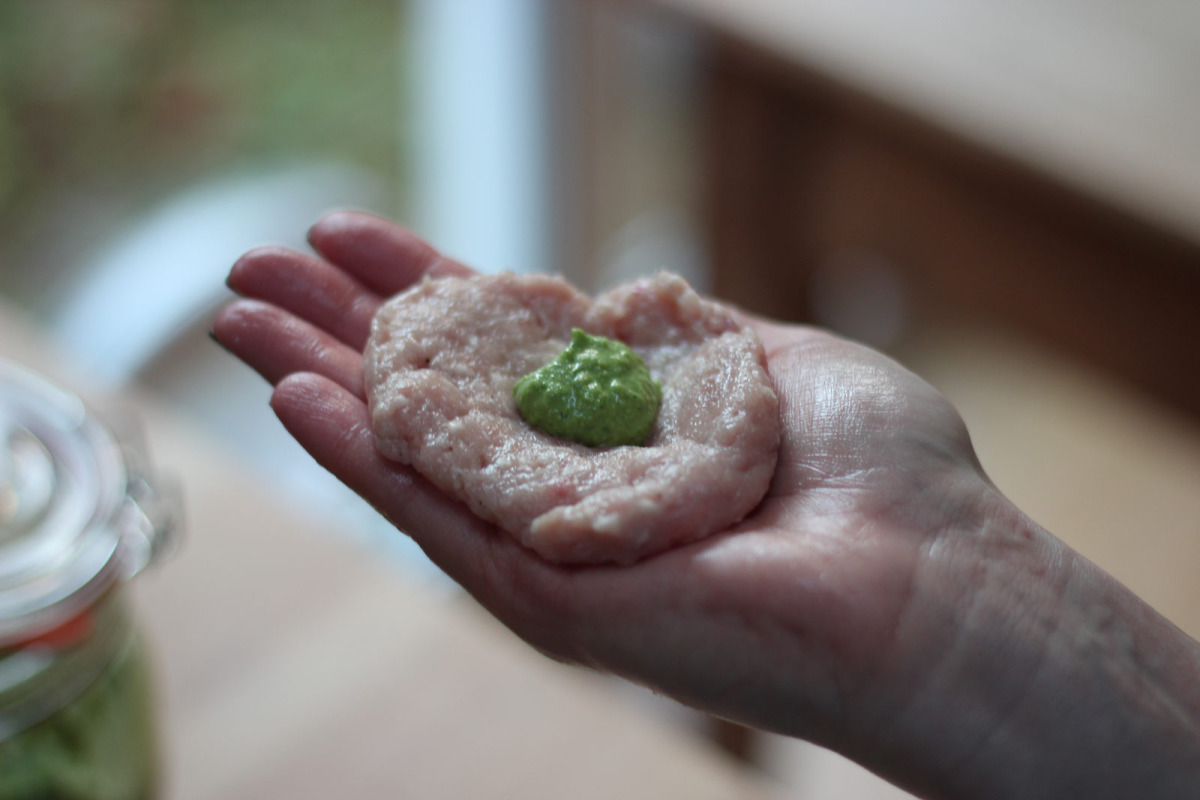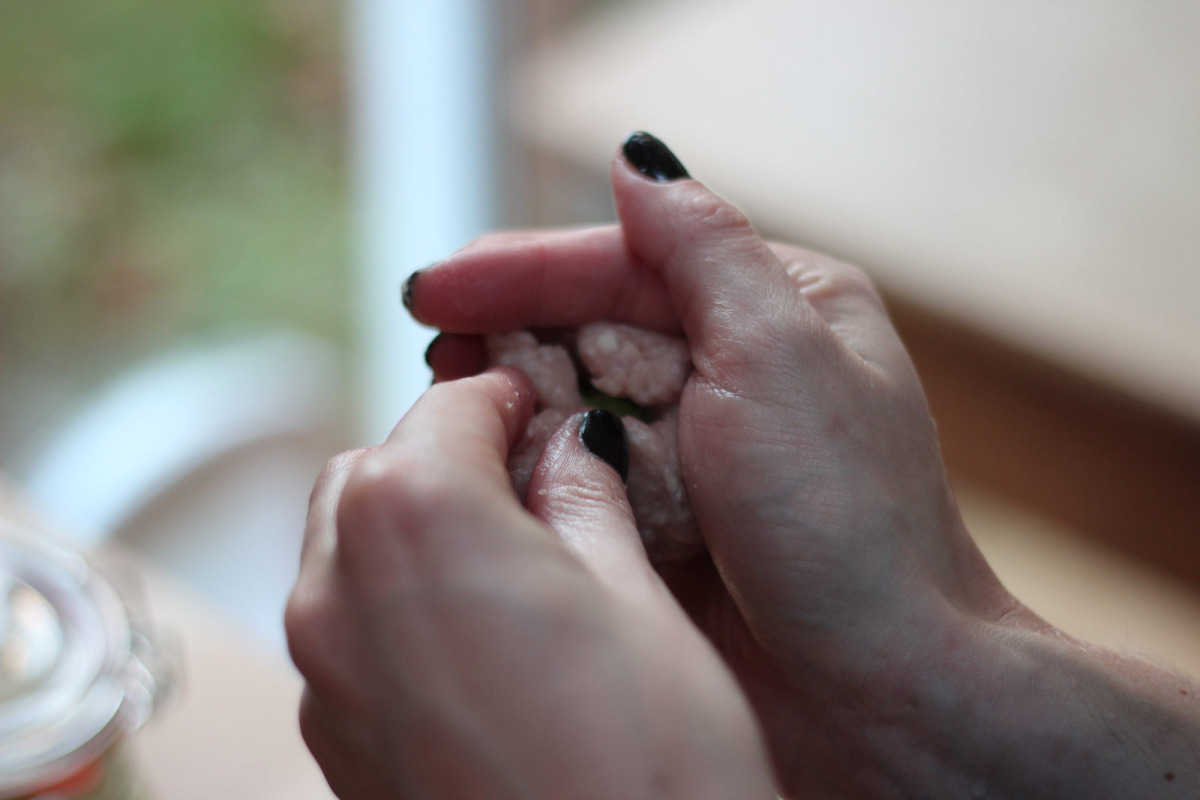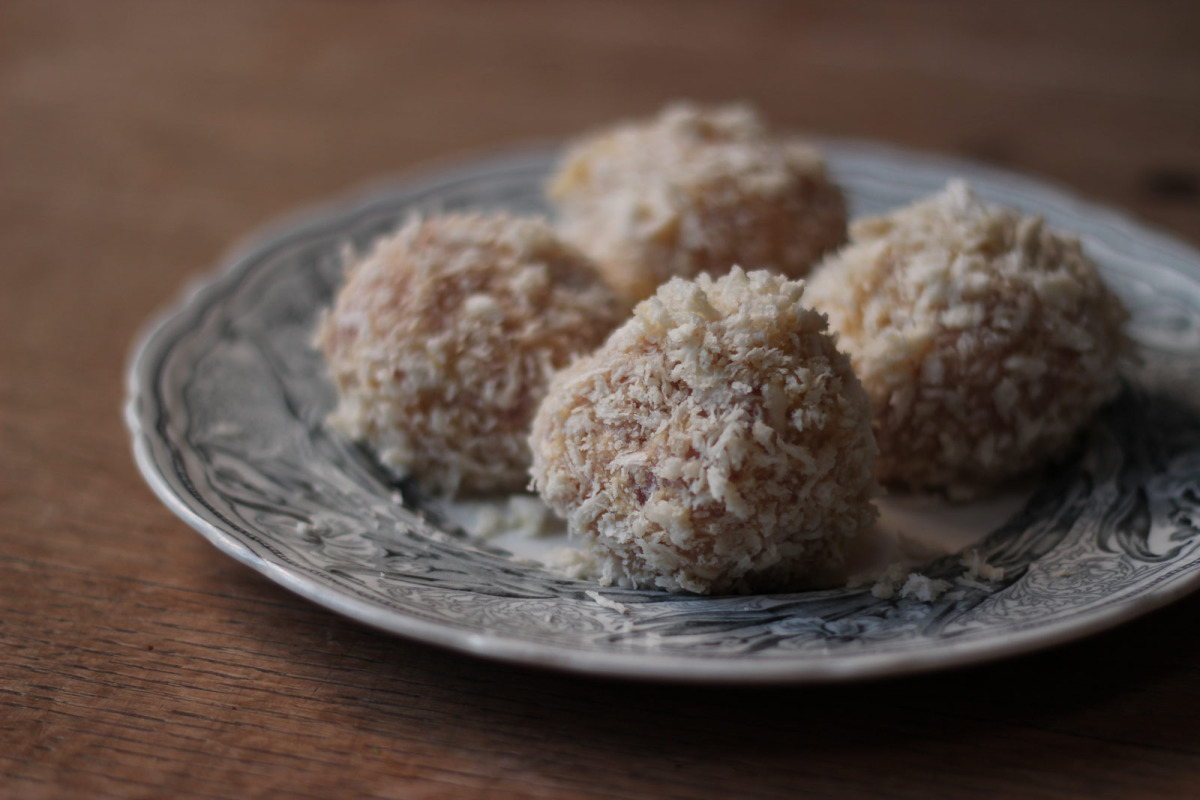 Pea, basil and crème fraîche pesto
300g frozen peas, defrosted
70g finely grated Parmesan
70g (or a large head of basil from a plant) of basil leaves and stalks
200g half fat crème fraîche (don't use the virtually fat free stuff, it splits when cooked)
A slug of extra virgin olive oil
Sea salt
Black pepper
For seven to eight mini kievs
500g chicken, I used a mixture of boneless skinless thigh meat, and skinless breast meat
Half a teaspoon celery salt
Half a teaspoon onion salt
A generous scrunch of black pepper
A scrunch of sea salt
2 large eggs, whisked in a bowl
2 cups flour, sieved in a bowl
120g panko breadcrumbs, in a bowl
Flavourless oil for frying – vegetable or groundnut
Method
Start by placing all the pesto ingredients into a food processor and blitzing until smooth, the mixture should be the consistency of custard – so runny but nice and thick.
Take around 4 to 5 tablespoons of the mixture and put them into a bowl, and decant the rest of the mixture into a re-sealable jar and place into the fridge.
Place the chicken, salt, pepper, onion and celery salt into a food processor and blitz until nice and smooth.
Using wet hands (it makes it much easier and cleaner to make the kievs, and keep the tap running so you can rinse in between making each of them) spoon a large tablespoon of the chicken mixture onto the palm of your hand and gently flatten it a little as in the picture.
Now, take a level teaspoon of the pesto mixture you put into a separate bowl and drop it into the middle of the chicken mix.
Curling your hand up gently as in the pic, bring the mixture up and around the pesto, encasing it inside while making sure you expel as much air from inside as possible, then smooth the tops together to seal. Repeat with all the chicken mixture.
Line up the flour, egg and panko in that order and coat each kiev in turn - flour first, then egg, then panko - setting the coated kievs onto a plate.
Preheat your oil to 165°C.
Fry the kievs for 12 to 15 minutes (depending on their size) until they are nicely golden brown, turn them over during the cooking if you're frying them in a saucepan and the oil doesn't totally cover them.
Remove and place them on kitchen paper to drain. Serve them with a squeeze of lemon, a little salt and some extra pesto filling to dip them in.