GUILTY PLEASURES.
Whether it's one of a few dishes being eaten on an evening in, or devoured all on its own at the end of a night out.
I'm going to stick my neck out and say this recipe is pretty hard to beat. Sure, it's very easy to get someone else to make it for you, but it's actually very easy and cheap to create at home yourself. Squid is super economical, and these baby squid tubes I picked up from Out Of The Blue Fish in Chorlton were an absolute steal – around 30 in a bag, ready cleaned for less than a fiver.
The end result of not much work sees the soft hot squid encased in a brilliantly crunchy and fine casing, spiked with Szechuan peppercorns and five spice. And getting the crispy batter right couldn't be more simple – because unlike many other crispy coatings, here the squid is coated in a dry batter.
It makes a great snack on a rainy, lazy Sunday like I've had today, but would be really good as a starter if you have friends round. I guarantee there'll be no morsels left, and you'll find yourself frantically looking in the fridge to see if there's anything else you can give the crispy Szechuan and salt treatment.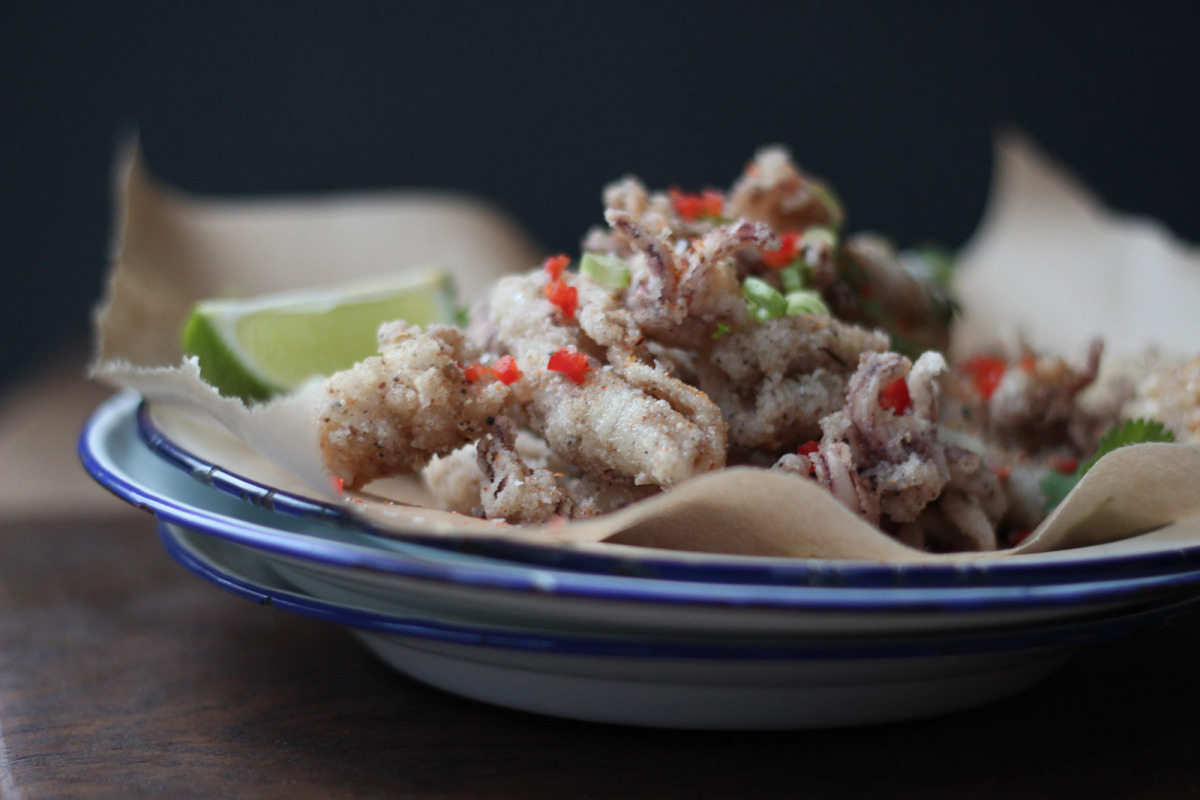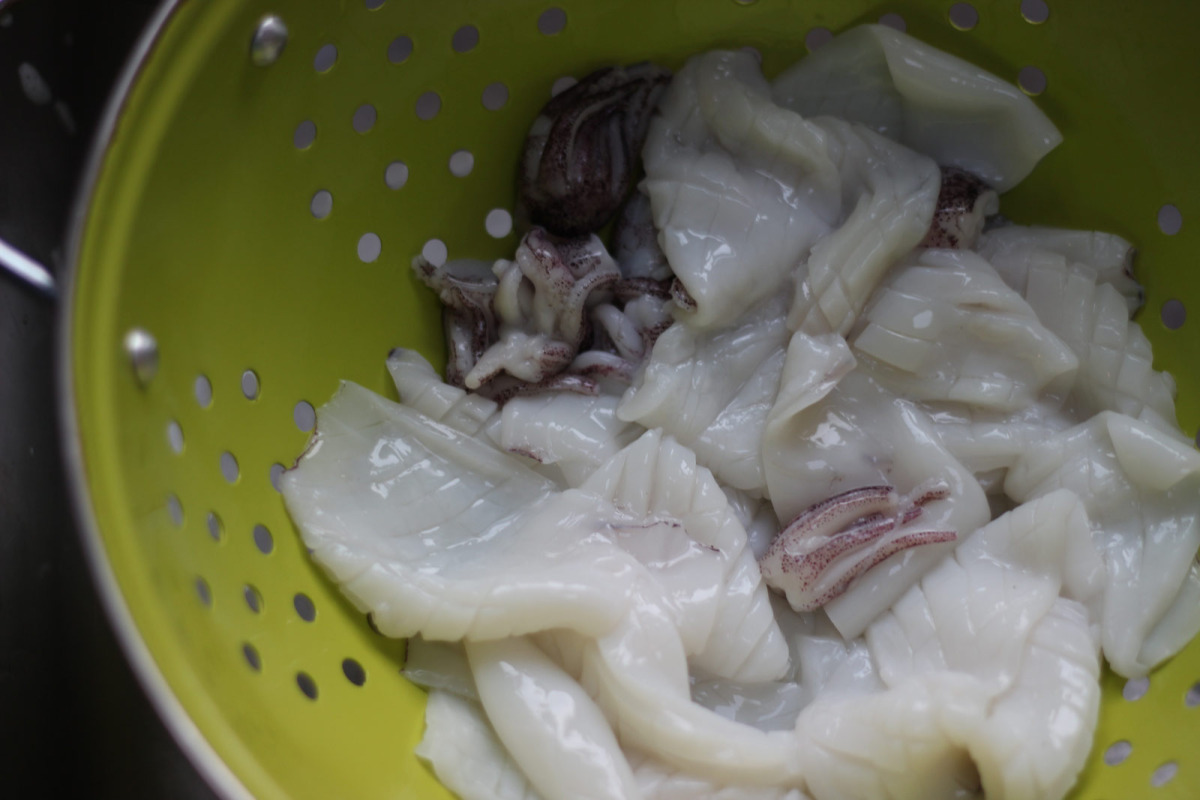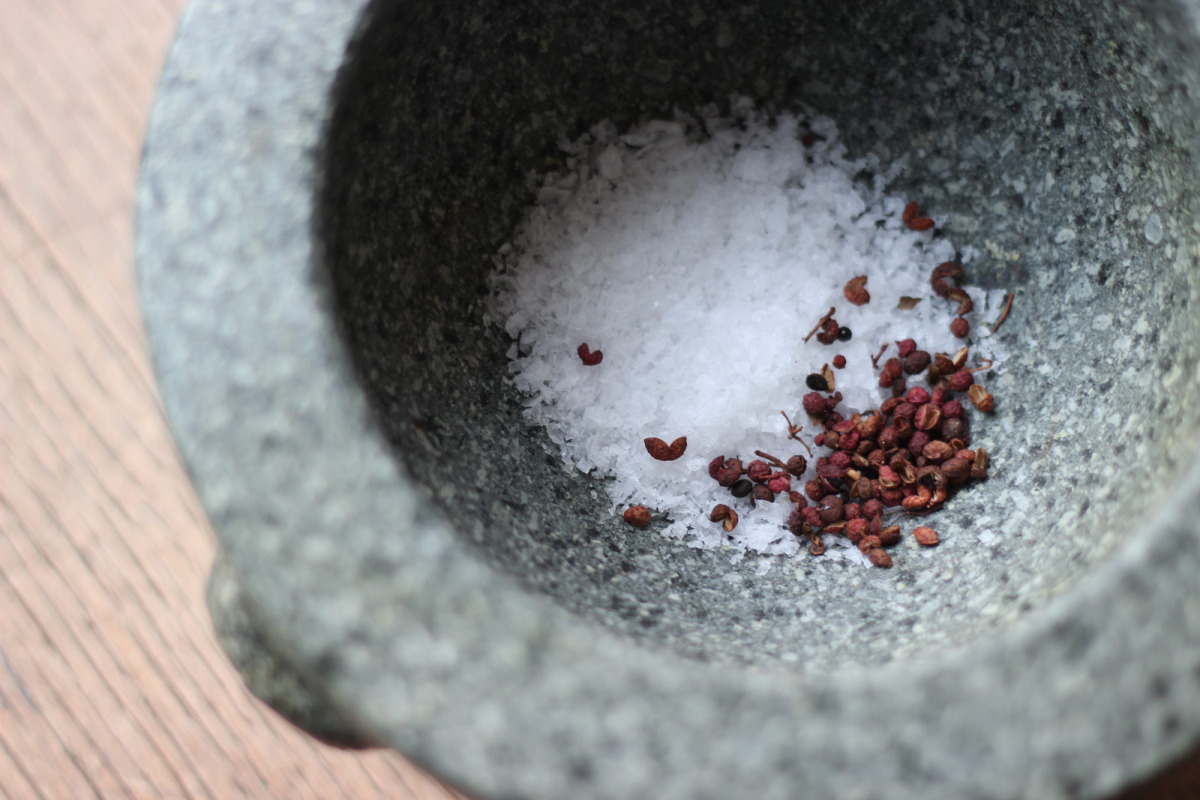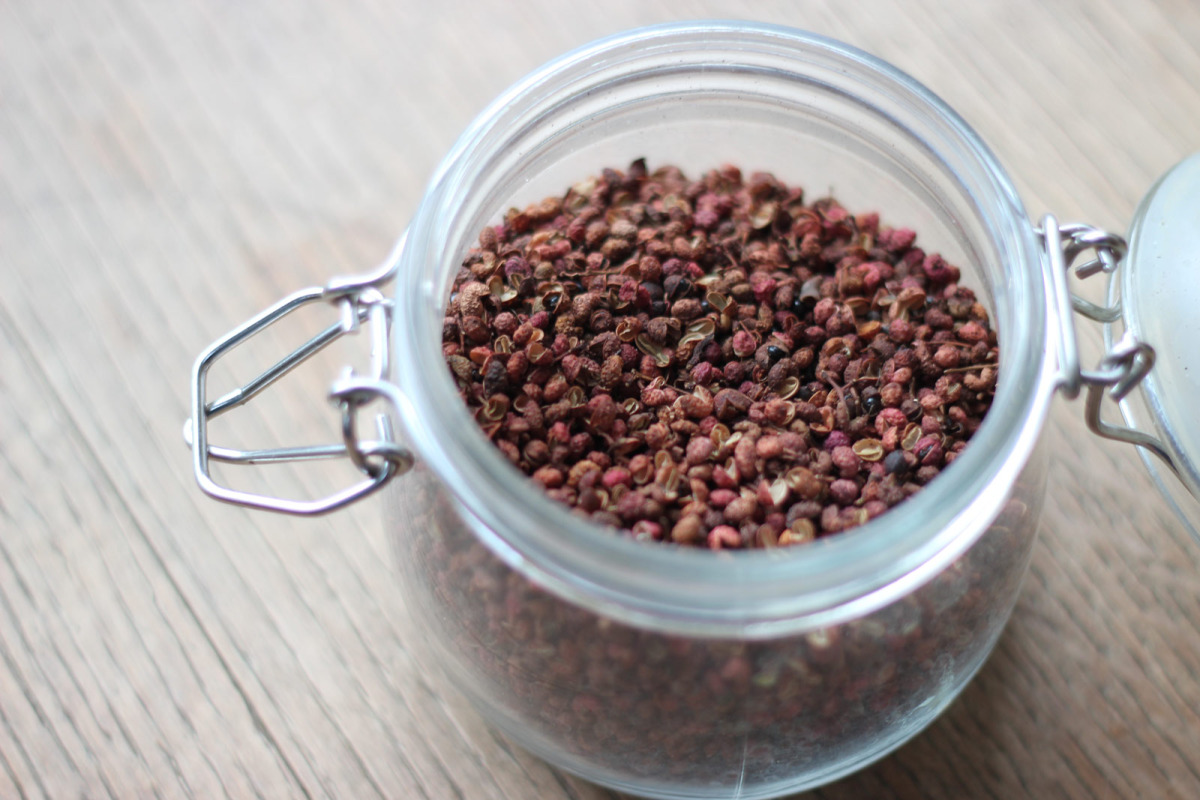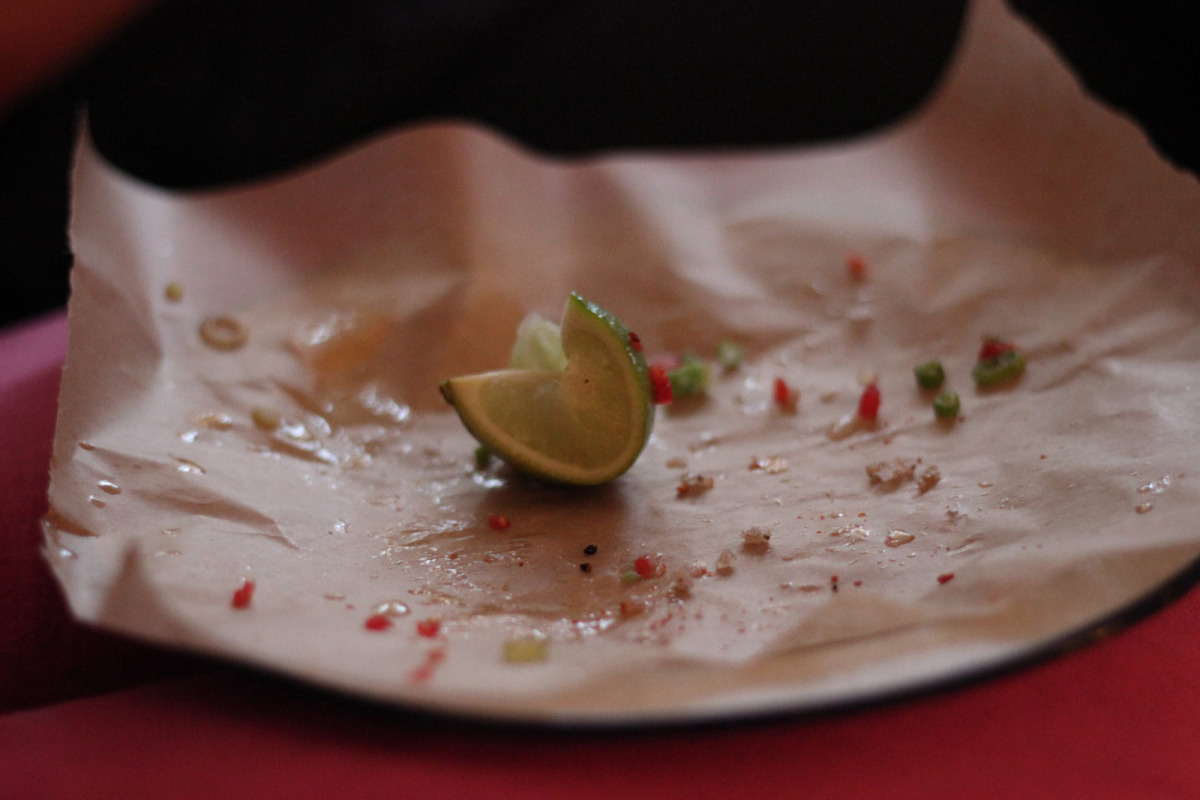 A snack or starter for two
15 baby squid (body and tentacles), thoroughly cleaned, trimmed and rinsed (they can sometimes be a little gritty so make sure you clean them well)
6 heaped tablespoons corn flour
1/2 teaspoon black peppercorns
1 tsp of my Chinese Blend, or:
1/2 tsp Szechuan peppercorns
1 tsp five spice powder


2.5 teaspoons sea salt
A sprinkle of Japanese shichimi pepper (Japanese seven spice pepper that you'll get from Asian supermarkets or online)
(If you like it hot) 1/2 teaspoon dried chillies
Some finely cut spring onion, coriander and some finely diced red pepper for garnish
1/2 a lime
Groundnut oil or vegetable oil for frying
Method
Start by taking the baby squid bodies and slicing them up their centres, effectively opening them out. Then using a sharp knife, gently cross hatch their skin (the side that was their inner). Leave the very small squid in one piece, but the larger ones will need cutting in half.
In a pestle and mortar combine the salt and Szechuan pepper and grind into a powder, then add it to a mixing bowl, add in the corn flour, black pepper and the the five spice and mix thoroughly.
If you're using a deep fat fryer set the temperature at 170°C. If you're using a saucepan, bring a couple of inches of the oil to temperature a deep saucepan on a medium-high heat. If you do it like this you also need the temperature at 170°C.
Place the squid pieces into the corn flour mix until they're all covered (do this just before you fry them), then turn the saucepan of oil onto a medium heat and carefully lower the squid in. Don't over crowd the pan or they won't be crisp – instead, fry them in 2 to 3 batches.
Fry the squid for 1 minute, making sure they are frying on all sides. Then carefully remove and drain them on kitchen paper.
Pile onto a plate and dress with the coriander, spring onions, the diced red pepper and shichimi pepper. Give another scrunch of salt and squeeze of lime, and eat.