SUNSHINE IN A POT.
And it's more than just a partner for pasta. Dollop it onto crostinis topped with roasted vegetables, spoon it over chicken mayonnaise on toasted onion bagels, run it through cold cooked rice studded with black olives, sweetcorn and prawns, or use it in place of ketchup on BBQ charred lamb burgers.
This is pretty far removed from a traditional Sunday lunch, but when your local shop sells juicy heritage tomatoes and buffalo mozzarella, you really don't have much of a choice.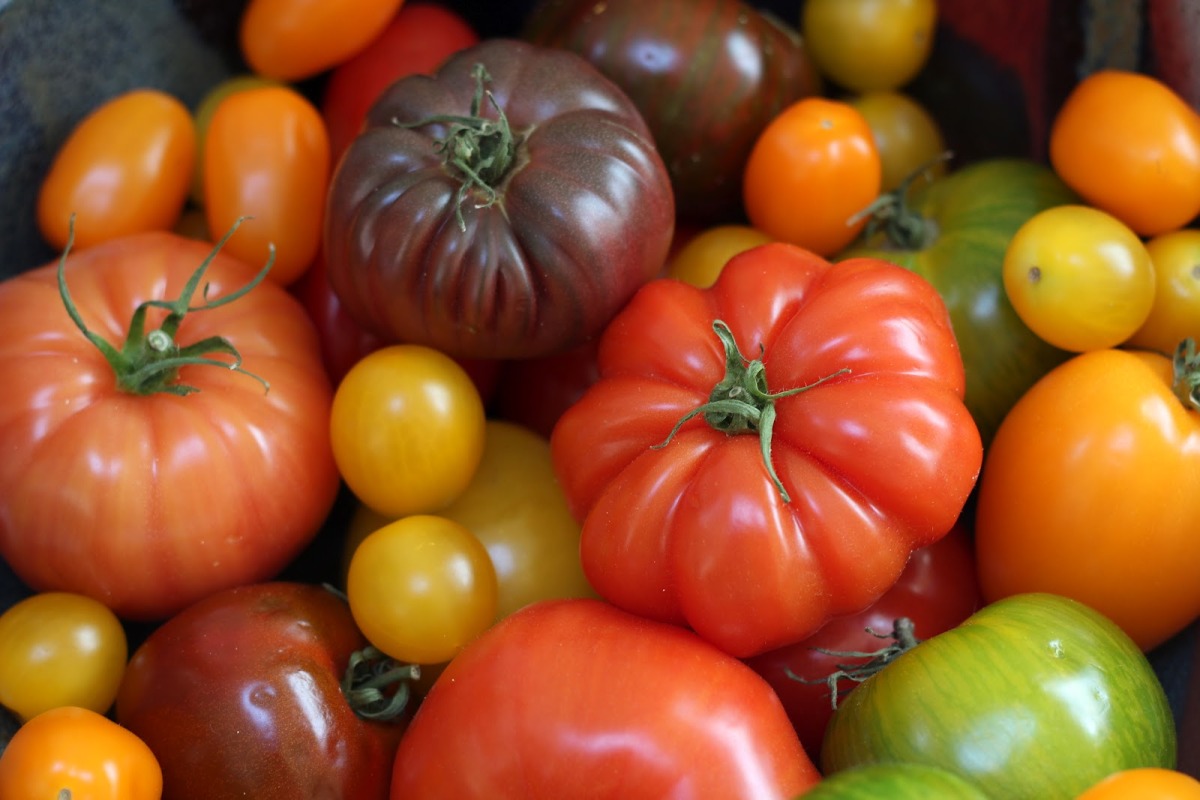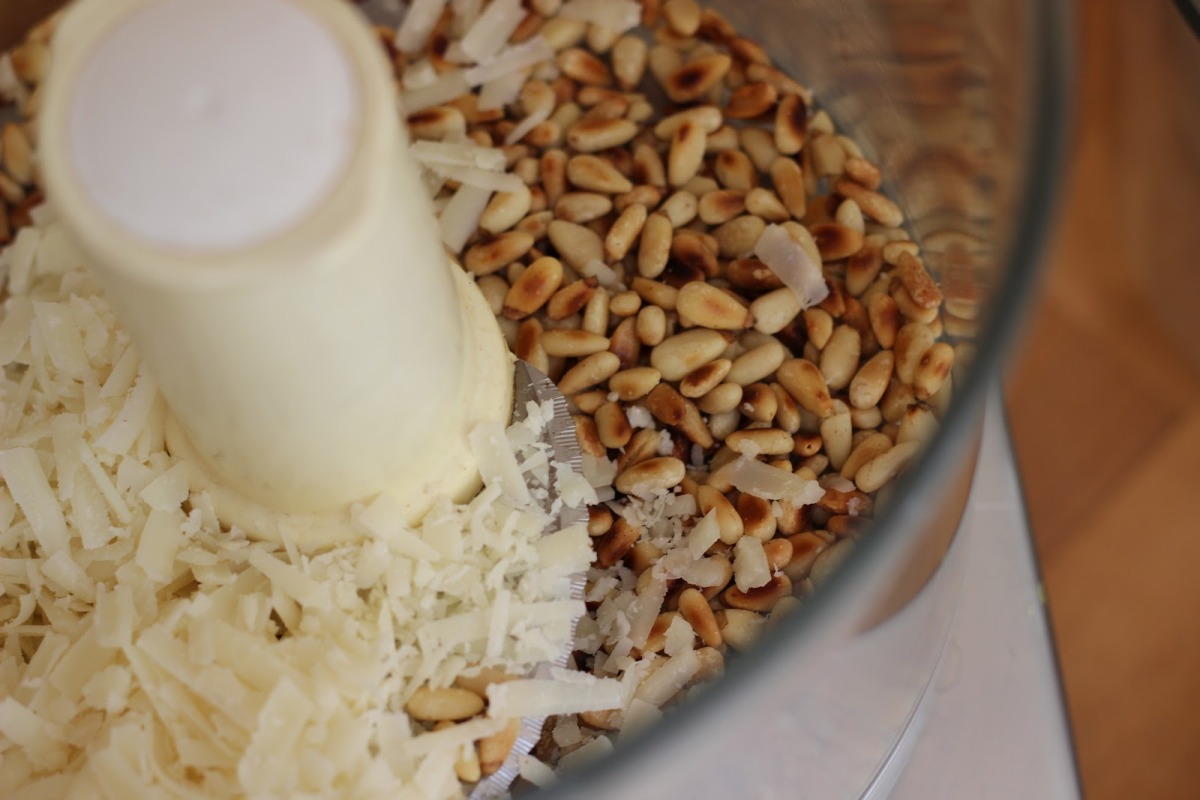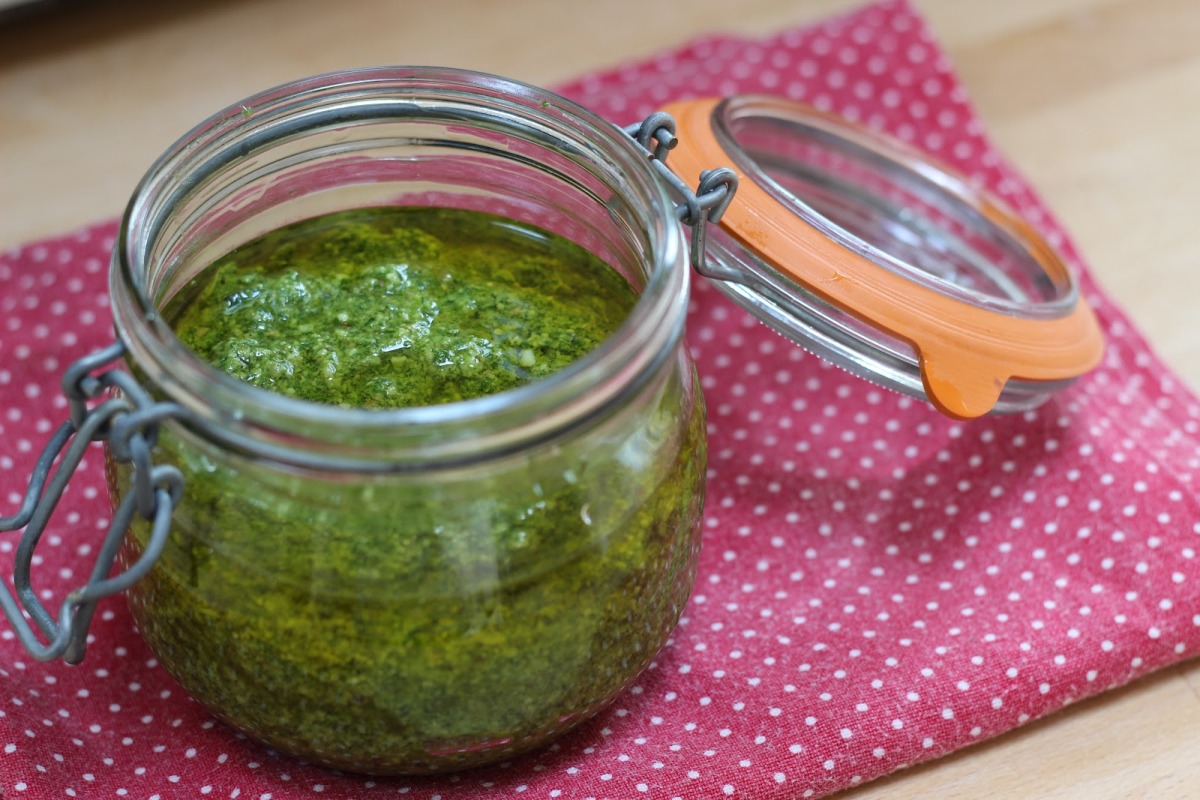 Makes one jar of pesto
160g fresh basil leaves – this took three full supermarket bought plants to reach this weight
90g grated pecorino cheese
75g pine nuts dry toasted in a frying pan until lightly golden (keep your eye on them as they burn really quickly)
1 clove of garlic
125mls extra virgin olive oil
For the salad
5 or 6 different heritage tomato varieties, sliced into half cm thins
2 buffalo mozzarella balls, torn gently by hand – but only just before serving
Juice of half a lemon
15ms / around 1/2 shot extra virgin olive oil
Sea salt and black pepper
Method
Place the pesto ingredients into a food processor but reserve 25mls / 1 shot of the oil, and blitz until smooth. Decant into a jar and then pour over the remaining 25mls / 1 shot of oil to just cover the pesto – this will protect it and mean it keeps longer in the fridge.
Make the pesto dressing by spooning a few tablespoons of the pesto into a squeezy bottle used for putting dressings onto plates in restaurants – these are basically squeezy sauce bottles and are easy to find – then to the pesto in the bottle add the lemon juice and 15mls of olive oil, shake until combined (holding your finger over the end of the nozzle).
Take a large serving plate or flat dish and arrange the tomatoes on the plate, then top that with the freshly torn mozzarella, a few scrunches of salt and a grind of black pepper, followed by the pesto dressing, which I like to add to the dish in lines across the plate, but splodges would taste equally delicious.