SEXED UP CHICKEN NUGGETS.
They've been whirring around my head for a while, and on browsing Tastespotting I came across just the jolt of inspiration I needed, a cracking recipe and great photo from Sabrina at Inside The Bag.
The chicken nugget, mainly relegated to the junk food corner and looked upon with disdain can in fact scrub up pretty well. Now I'm not suggesting that I'd like to see nuggets on restaurant menus, but like the proper burger movement that's seen home cooks and pop-ups deliver burgers par excellence, a nicer nugget could definitely earn a place at my table every once in a while, and sit there with pride rather than shame.
This re-crafted nugget is wrapped in a light crisp coating of panko, one of Japans finest exports, the salty pecorino (which a bit like Parmesan) goes beyond being a cheese to being a fantastically salty seasoning, and black and white sesame seeds that add a subtle flavour layer and look visually great.
And on considering what dip to eat with them (in the spirit of re-crafting, ketchup just wouldn't do) there really was just one option. Bloody Mary.
My first experience of Bloody Mary as anything other than a blessed hangover cure was with a great char-grilled steak. It was a defining culinary moment for me some years ago and since then I've made it to go with all kinds of things including the Sicilian risotto ball arancini, baked fish, polenta chips and kebabs. It's a versatile, useful and pokey sauce/dip that's well worth knowing.
I hope you like this little nugget and its saucy accompaniment. Happy eatings x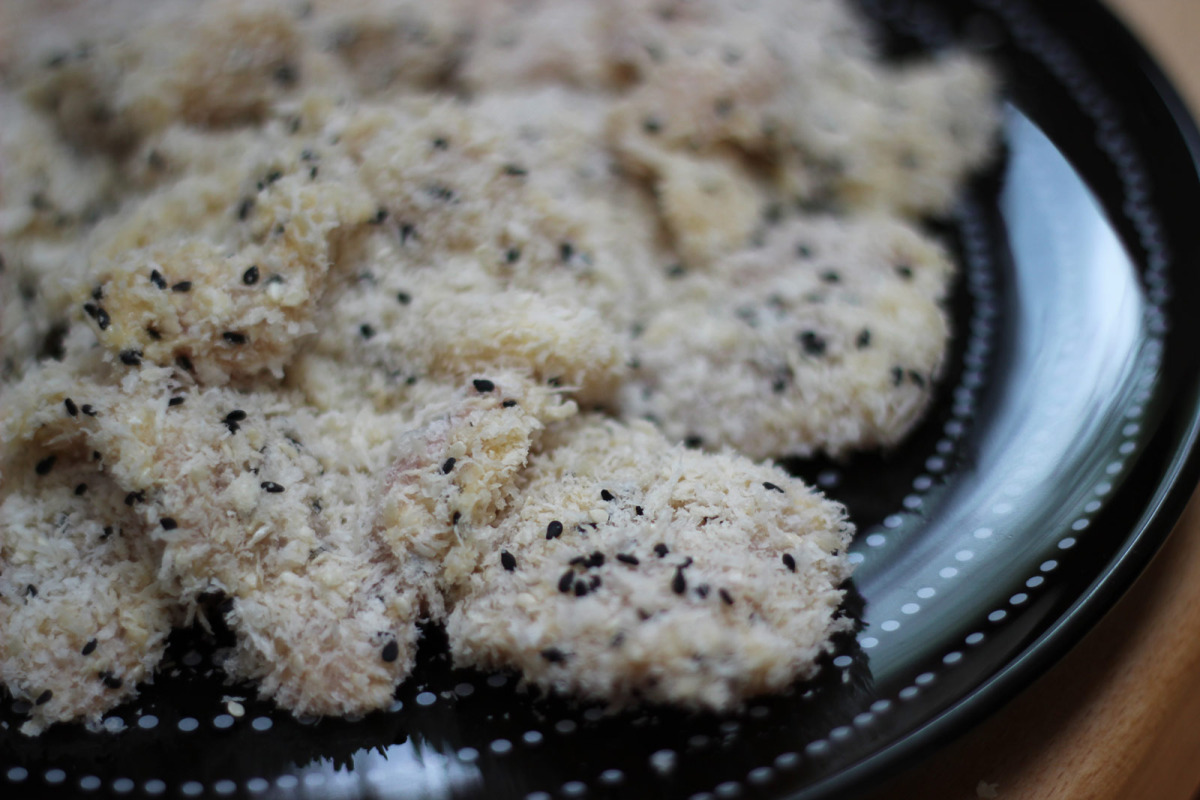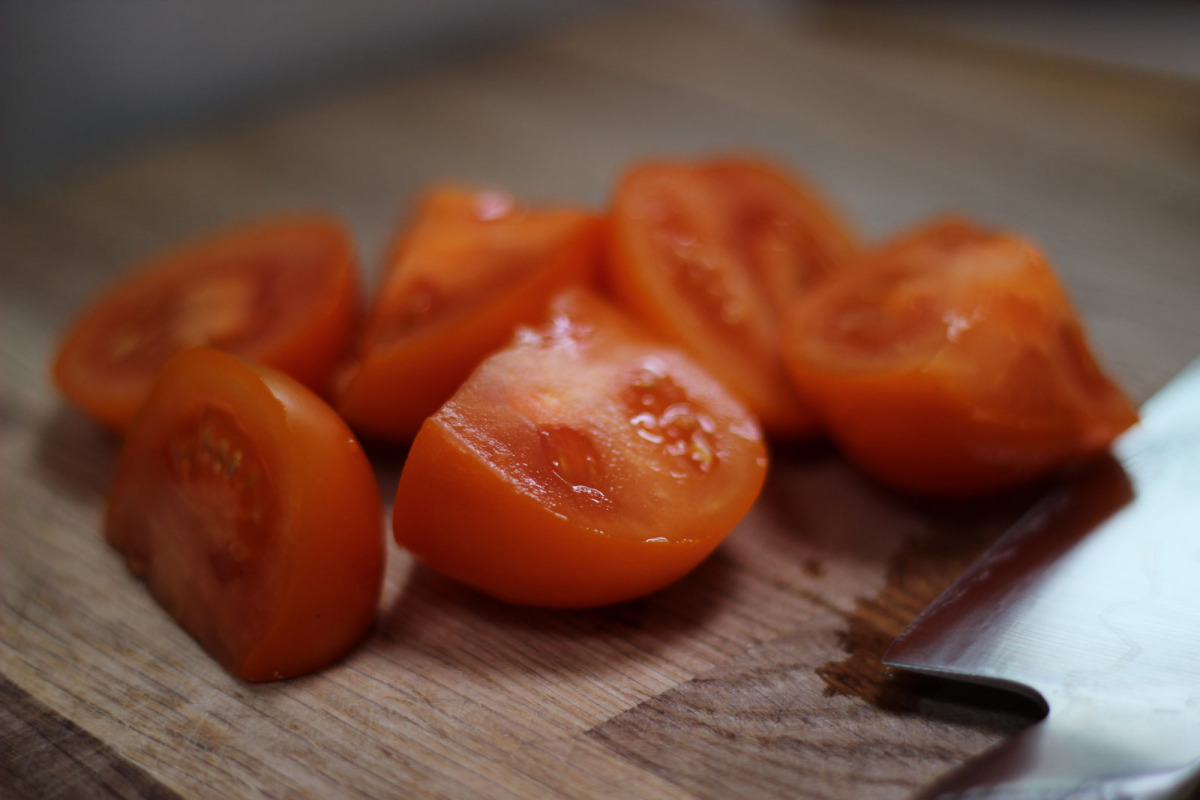 For two : First the nuggets
2 chicken breasts, cut into large, flattish pieces
60g finely grated pecorino
75g panko
10g white sesame seeds
10g black sesame seeds
A couple of scrunches of sea salt
Generous grind of black pepper
Oil for frying, I used groundnut
2 eggs, whisked in a large bowl
100g plain flour, into another large bowl, lightly seasoned
Bloody Mary dip
3 or 4 juicy large tomatoes, diced
100mls smooth pasatta
1tsp Tabasco/1 small dried red chilli, crumbled
1tsp Worcestershire sauce
1 shot of vodka
A pinch of celery salt
A small scrunch of sea salt
A squeeze of lemon juice
A grind of black pepper
A glug of extra virgin
Method
Into a large bowl combine the panko, pecorino, sesame seeds and some salt and pepper and mix through with a fork.
Into a saucepan combine the Bloody Mary dip ingredients and cook very gently on a low heat with the lid on. Shake the pan occasionally so it doesn't catch, and that's basically it until you need it – when you give it a little glug of your best extra virgin.
Heat a deep fryer or deep bottomed saucepan with the frying oil, if doing this in a frying pan you'll want the oil to be at least an inch deep.
Bring it to temperature on a medium heat, you're looking for it to be 160°C – check this with a meat thermometer if you're doing it in a saucepan, don't attempt it if not.
Whilst it's heating up it's time to go through the bread crumbing process. A piece of chicken at a time you need to flour and pat to shake the excess off, then dip in the beaten egg and then into the panko mixture. Repeat with all the pieces of chicken until done and keep on a plate until the oil is ready.
Carefully lower them into the oil either by hand (mind your fingers) or with the frying basket, and fry for 6 minutes, or 3 each side if you are shallow frying.
Remember to not overcrowd the pan while you are doing this as they will steam and go a bit soggy, so you may need to do them in 2 batches.
Once done they should be just lightly golden, drain them onto kitchen paper and serve with the Bloody Mary dip decanted into a separate bowl.