Snack sized moorishness.
A little while ago I posted a recipe for a pigeon and chicken pastilla, made in the traditional way as a single large pastry creation where layers of filo or feuille de brick are interspersed with spiced meat, cinnamon sugar and almond slivers. It's a typical Moorish dish that's savoury whilst containing layers of sweetness – very distinctive and delicious.
Last weekened Team Food reassembled as Graeme and Laura, the friends we'd been to Amsterdam with earlier in the year, came to stay. It was a weekend of eating, catching up and some happenings worthy of Paranormal Activity (a tale for another time) all wrapped up in a boozy cachaca haze. Saturday night we'd booked in at Gaucho in Manchester (wag-tastic beyond belief) for steakgasms all round, but Friday night I needed to do my bit and get in the kitchen.
I love having people over for dinner, cooking for and feeding people is one of lifes greatest joys for me – but when you've got good friends over that you don't see too often you don't want to be stuck in there and missing out on the chat. I needed a menu that was reasonably easy to produce, could be prepped ahead, and was more interesting than a midweek meal. Moroccan did just that.
For the main I opted for a chicken thigh tagine with plenty of green olives, preserved lemons and spice that once into the casserole dish could be left in the oven for a couple of hours untouched, leaving me to get on with the starter – pastilla, and for a bit of a change chose to make them snack size.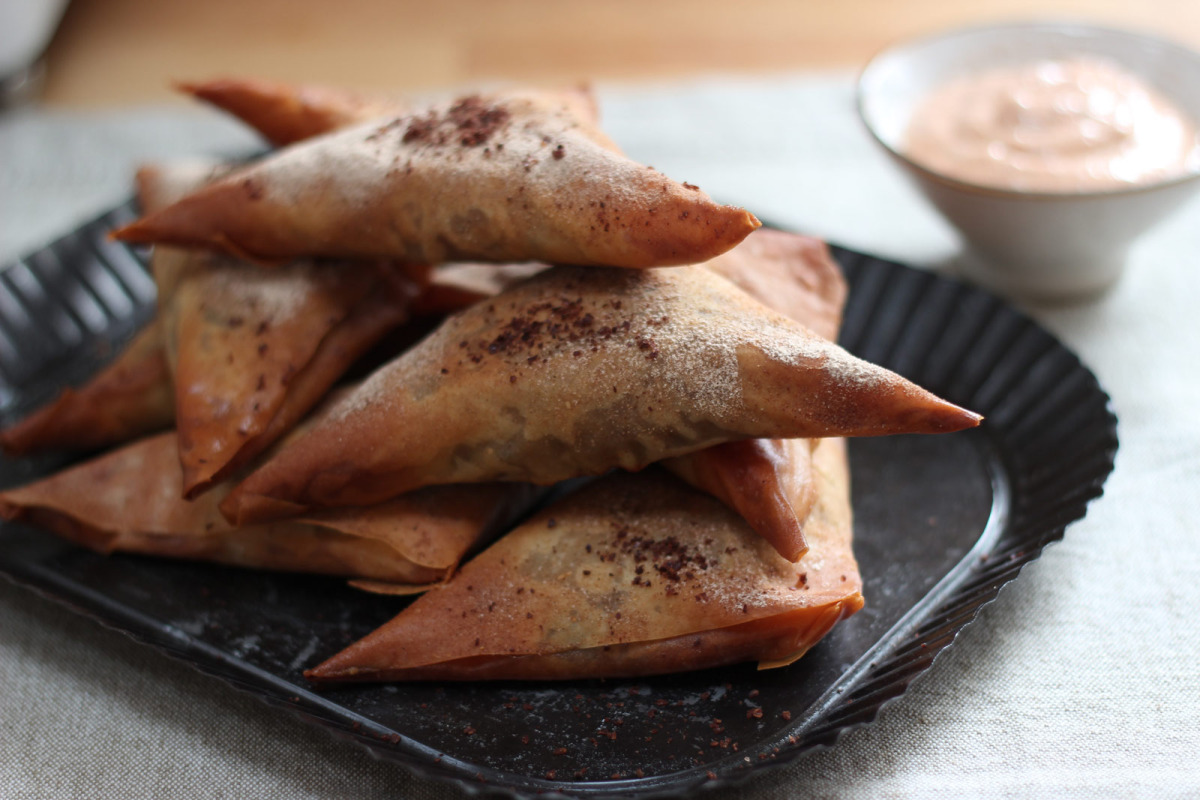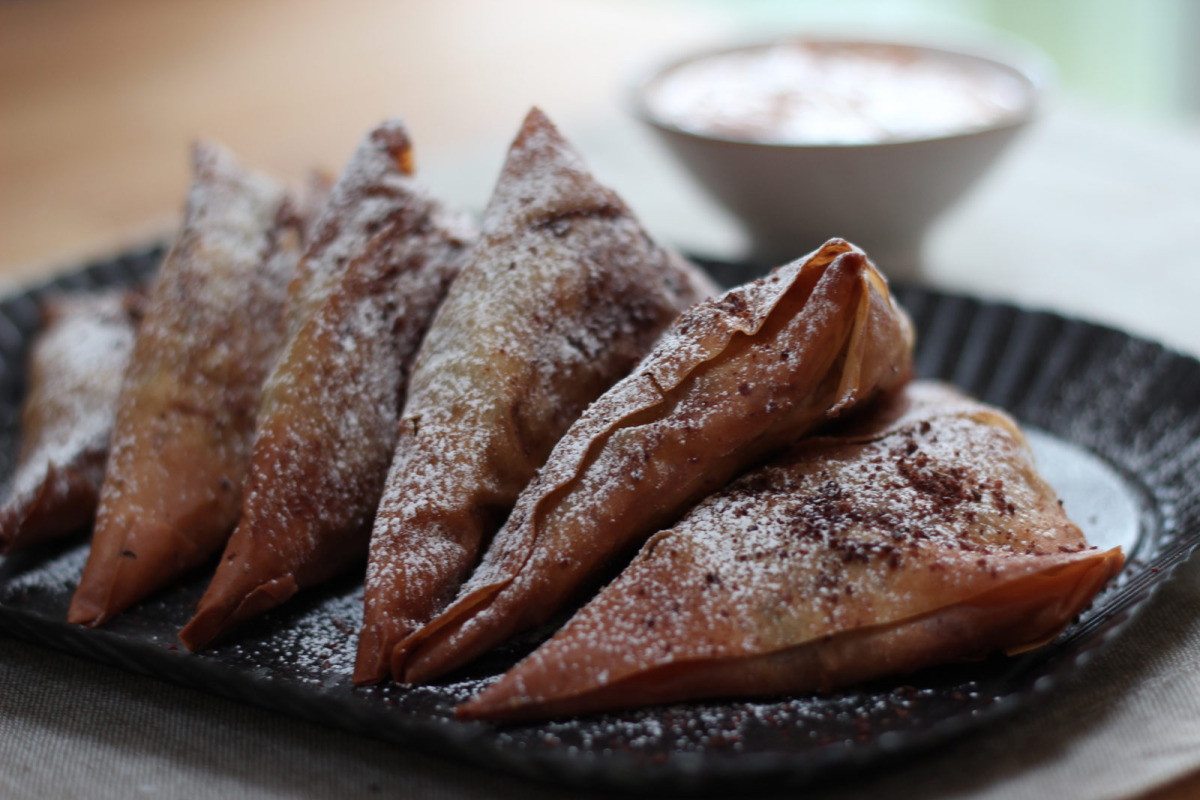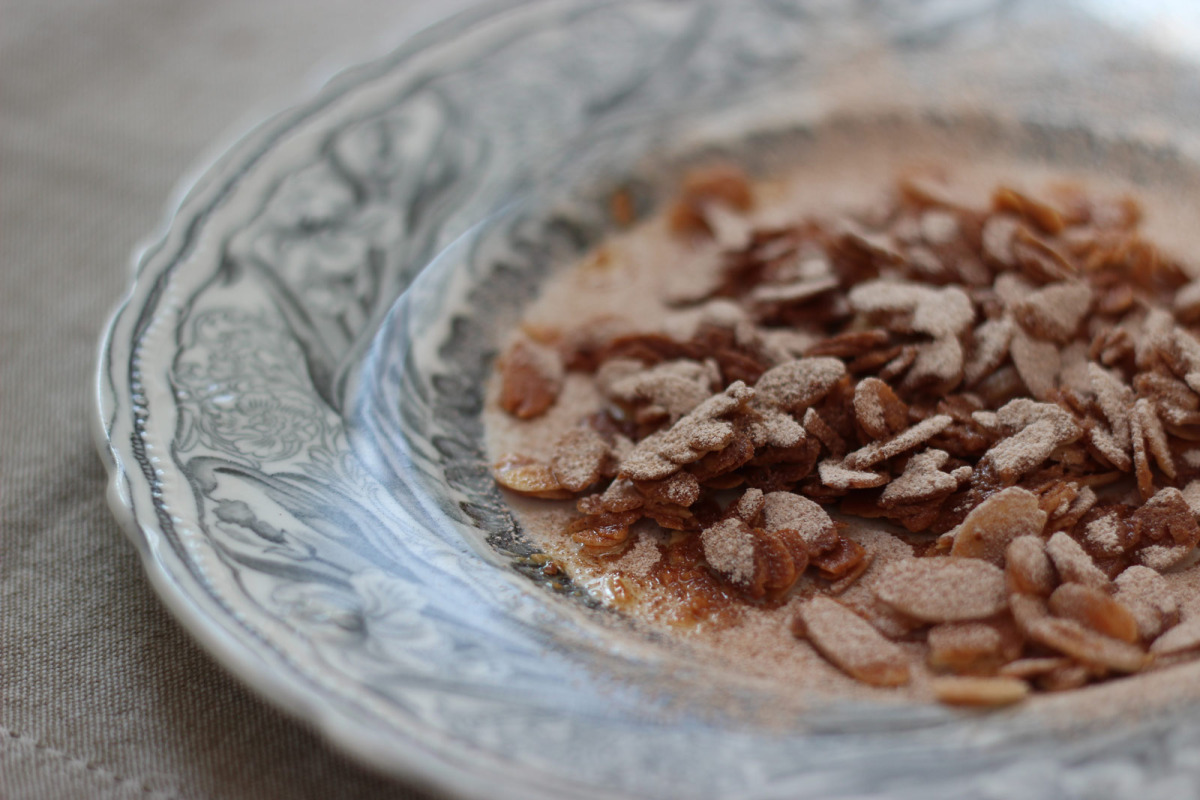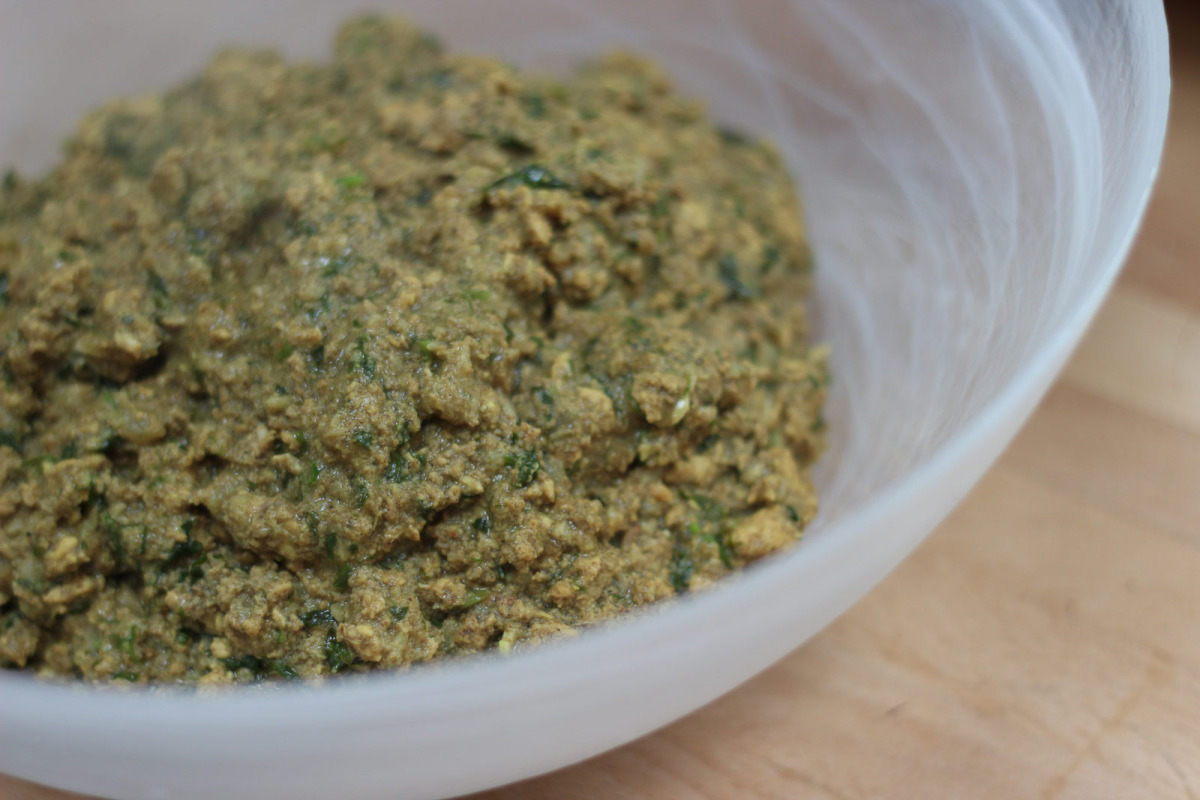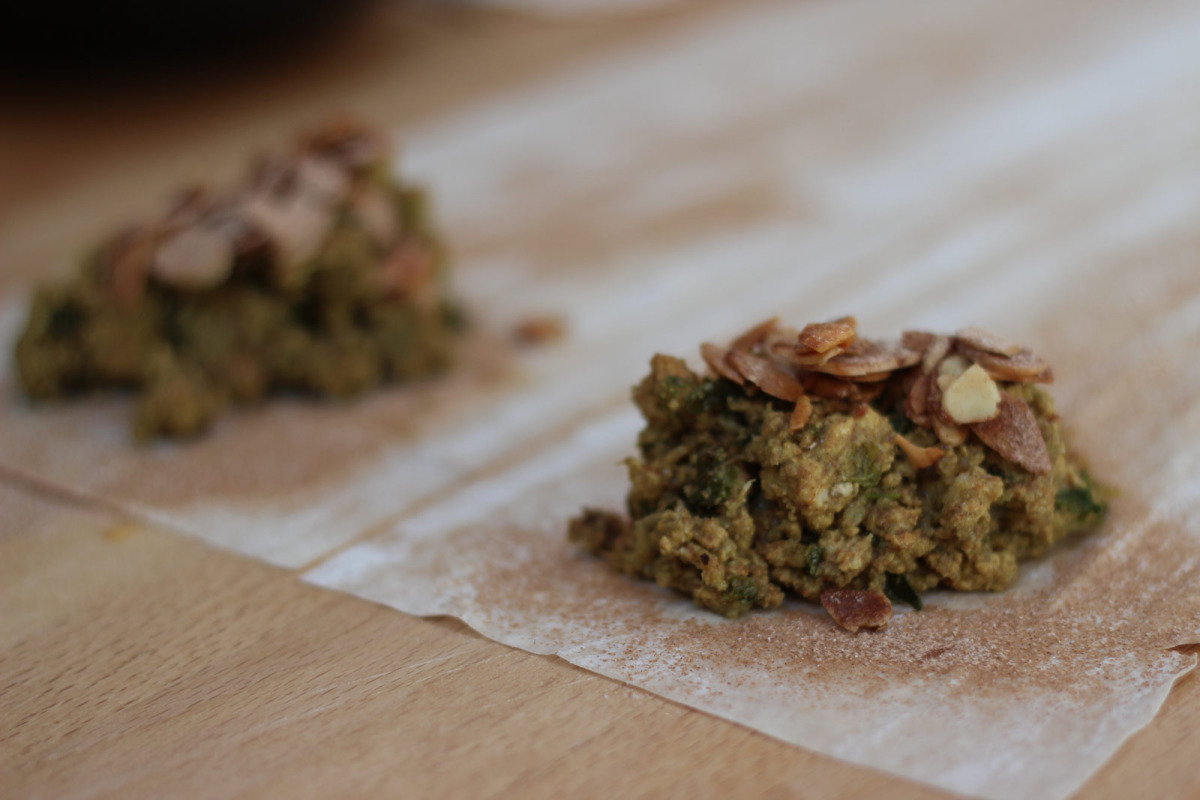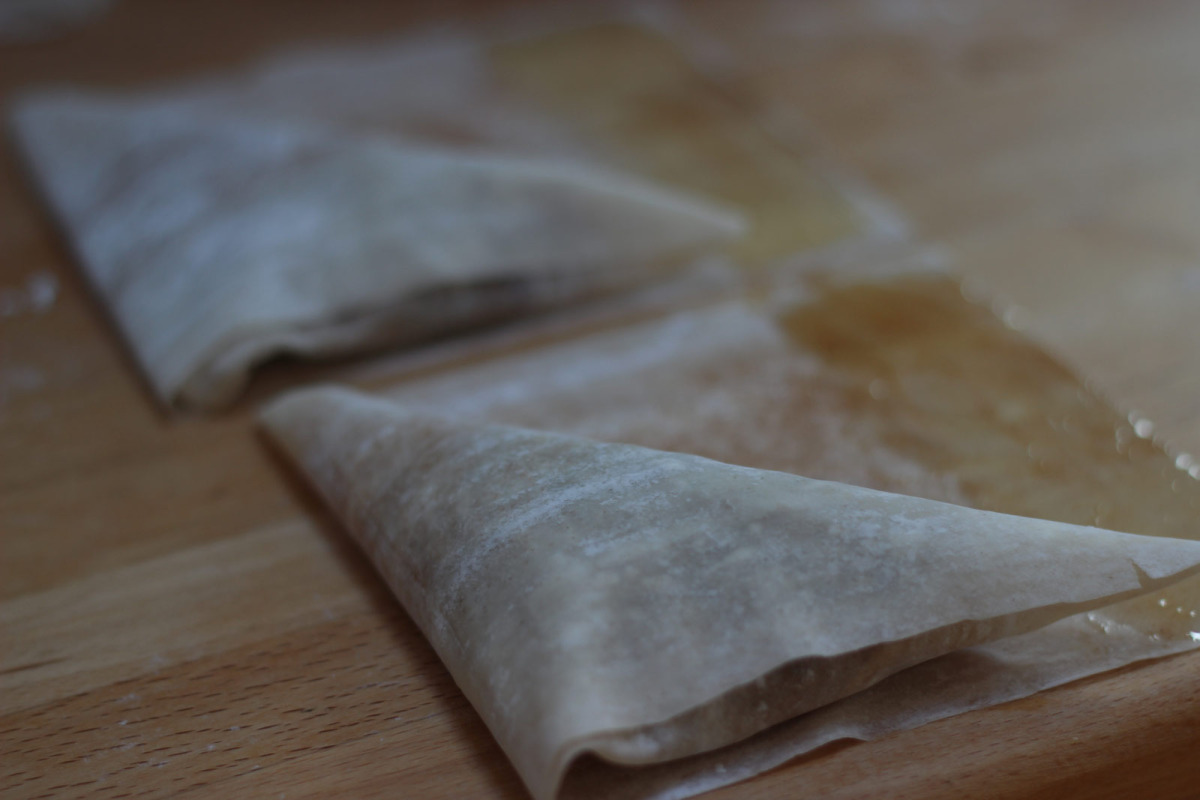 I'd seen this beautiful recipe online recently and it gave me the idea for making them small – a bit like samosas. Rather than having to make one large one and eat it on the same day, individual ones mean you can make them up and bake them as you need them, eating them straight from the oven – hot and crisp and swiped through the spicy chilled yogurt dip. Moreish Moorishness.
For around 30 pastillas
16 sheets of filo or feuille de brick pastry
4 chicken breasts
2 medium red onions
1 large piece of ginger, peeled and minced
75g almond slivers
4 heaped tablespoons ground cinnamon
3 heaped tablespoons icing sugar
Ghee or clarified butter for frying
2 tablespons ground cumin
4 eggs whisked
300mls water
1 teaspoon sumac
1 teaspoon ground tumeric
A handful fresh coriander and mint (mint isn't traditional in this but it is delicious) finely chopped just before being needed
A few scrunches of sea salt
A few grinds of black pepper
Oil for frying
Half a large pot of natural yogurt
2 large tablespoons either of harissa paste or ground harissa spice (you could make your own harissa but if you don't have time this cheat tastes great)
Method
Remove the pastry from the fridge.
Place the yogurt into a bowl and mix in the harissa spice to combine. Place back in the fridge to keep cold and before you need it just check that it's strong enough, you may want to add a little more.
In a deep bottomed saucepan fry your onions until translucent in some frying oil with the ginger.
Whilst they're cooking blitz the chicken breasts in a food processor until quite finely minced, then add to the translucent onions.
When the chicken starts colouring add 1 tbsp ground cinnamon, the cumin and tumeric, a scrunch of salt and grind of pepper and mix together thoroughly.
Once combined add the water to the pan and turn on to simmer with the lid off, letting the liquid reduce down by around half.
When that's done (will take around 20 minutes) turn the heat off and stir in the whisked egg. Using a wooden spoon to mix it through the chicken mix, the heat will cook the egg and thicken the sauce. Then add the fresh herbs and allow to cool before making the parcels.
Whilst that's happening heat some clarified butter or ghee (a couple of tablespoons) in a large frying pan and when hot add the slivered almonds, they need to colour just a little and it only takes a minute, quickly remove them from the oil (they'll keep cooking in the hot fat if you leave them) and drain on kitchen paper, then place on a tray or plate, and keep the ghee for later in the recipe.
Into a bowl place the remaining ground cinnamon and icing sugar and mix them together with a fork. Spread the almond slivers out and using a very fine sieve or tea strainer, dust them with around half of the cinnamon sugar mix.
Preheat your oven to 180°C.
Take a sheet of pastry and cut it in half lenghtways. Place a heaped tablespoon sized dollop of the cooled chicken mixture onto one end and press a pinch of the almond slivers onto the top. Then lightly dust the top and the length of the pastry strip with the cinnamon sugar. Fold the pastries up into a triangle, and the edge of the triangle then folds in again (a bit like folding a flag, or practice on a strip of paper before having a go until you get the knack). Fold them over until you get toward the end of the sheet and brush some melted ghee over the end strip so that when you give it the final fold it stays shut.
Repeat until you have as many parcels as you need and place them on a lined baking sheet. Now, you can either bake them like this, or you can brush them with ghee. Either way gets a crispy result, but the ghee brushed ones are super crispy. The choice is yours.
Bake for 20 to 25 minutes in the oven, turning them over half way. They'll be done when they're nicely golden brown. Remove and sit on a plate or serving dish, and dust with more cinnamon sugar or just icing sugar on it's own. Give them a final sprinkle of sumac and eat them dipped into the harissa yogurt.