ONE OF LIFES SIMPLE FOOD PLEASURES.
And as much as I like the tinned variety, it doesn't really satisfy my need to create. So what better way to pimp up a family favourite and give it a grown up edge than with a boozy, spicy tinge? I'd seen some bourbon bean recipes but not having any of that liquor to hand I turned to the drinks tray, and the Kraken Black Rum was staring back at me.
Kraken is a delicious spirit with hints of caramel, vanilla and spice, beautiful in cocktails or with ginger ale over ice, but its flavours would also enhance a number of dishes, from baked beans to BBQ Kraken and lime chicken thighs.
In this homemade baked beans recipe along with the other ingredients they help them take on a deep, dark, spicy, sweetness, which once spooned over hot buttered soda toast is perfectly finished with a grating of tangy, sharp cheese.
As delicious as they are, how easy they are to do and how satisfying it feels to make your own, they do take a while. A good while. So if you're after an express beans recipe you might want to look away now. But if you do decide to go for it, your patience will be very well rewarded.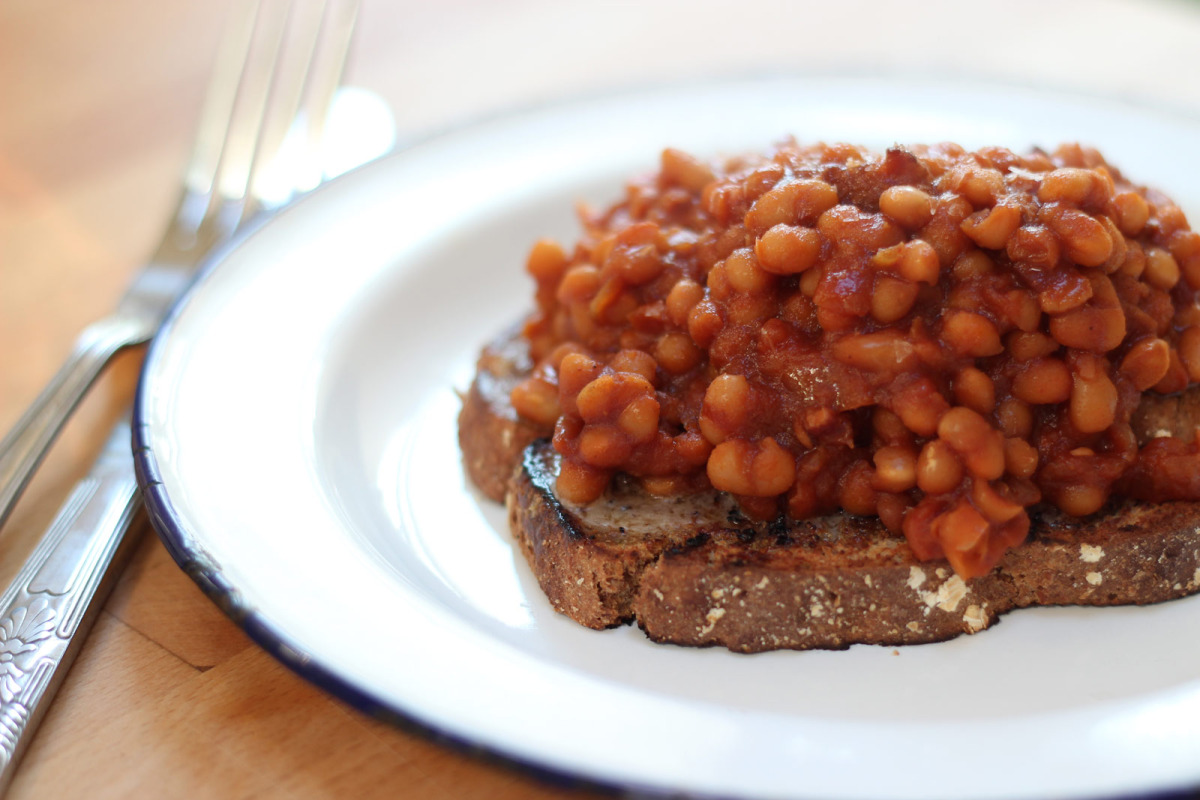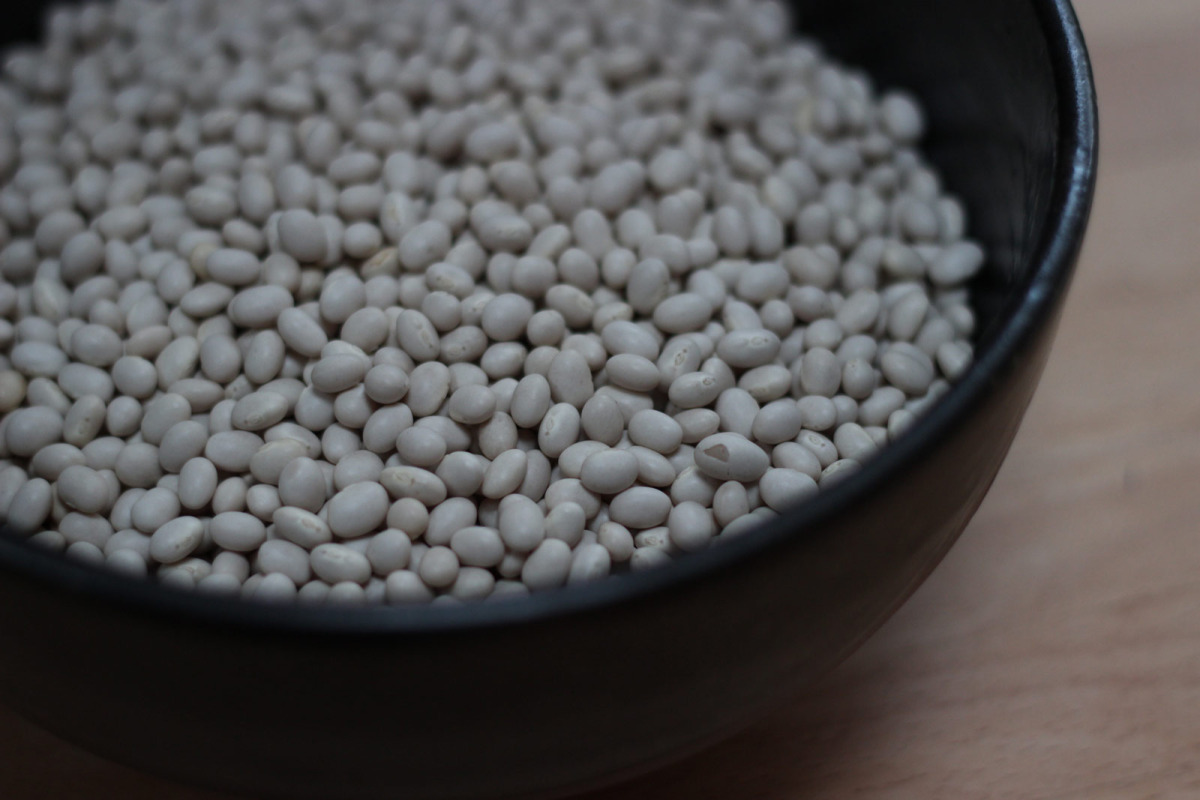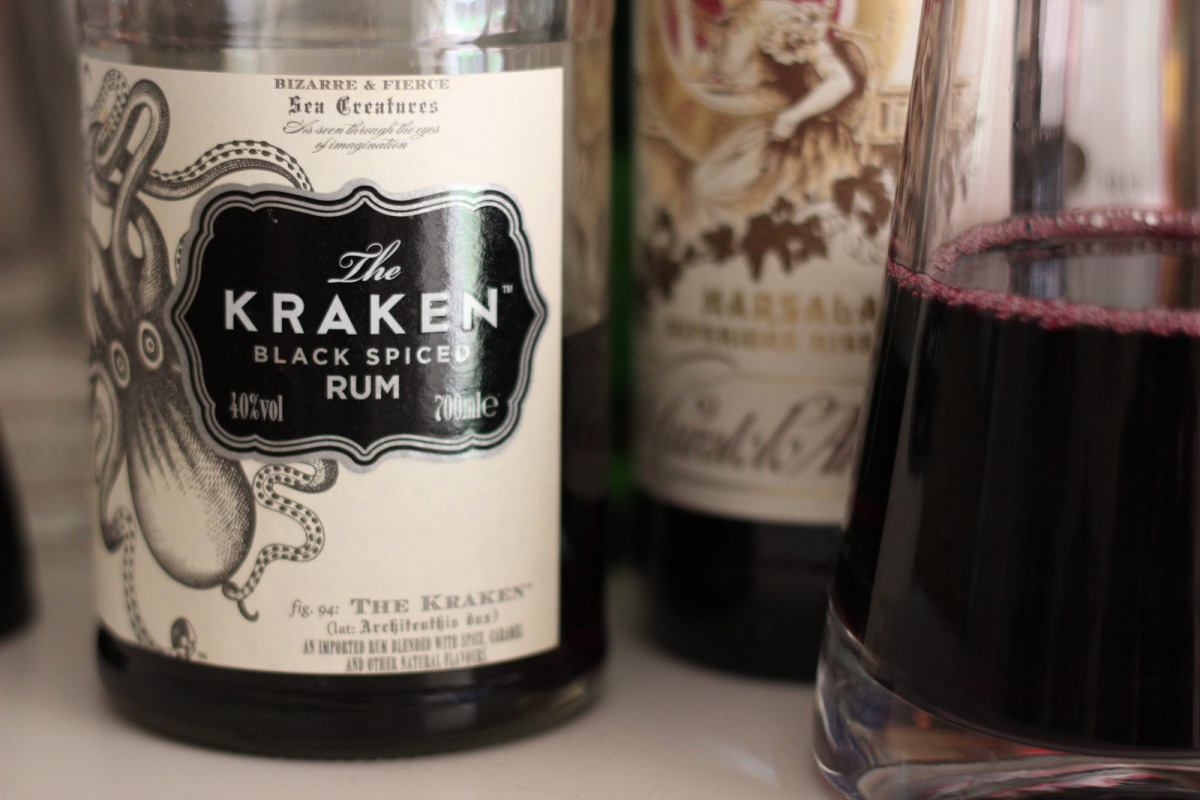 Beans for around six people
1kg dry haricot beans
8 rashers smoked streaky bacon, finely diced
200mls pasatta
150mls apple juice
100mls Kraken black spiced rum
100mls tomato ketchup
50mls English mustard
50mls cider vinegar
50mls Worcestershire sauce
100g soft brown sugar
1 large red onion, finely diced
25g molasses sugar
1 level tsp paprika
1 level tsp ground cumin
1 dried chilli, crumbled
A large scrunch of sea salt
Several grinds of black pepper
Olive oil for serving
Toast for serving
A tangy grated cheese for serving, a vintage cheddar would be perfect or a hard goat's cheese like I used here
Method
First the beans need to be soaked overnight in cold water. Once they've been in for 12 hours they can be rinsed and recovered with lots of water and brought to the boil for around 40 minutes, or until they start becoming tender.
When this happens they need draining, and it's at that point you can get your sauce going.
In a deep bottomed saucepan fry the bacon in a little olive oil until crispy and then remove with a slotted spoon, and add to the pan the onions, which need to be cooked down until really soft.
Then add all the other ingredients apart from the beans, and bring it to a good simmer. You might want to whisk it so everything dissolves properly.
Once this is done and it's lightly bubbling, add the beans to the pan, reduce the heat and cook for 1.5 to 2 hours. The liquid will reduce down in this time and create a lovely sauce.
Before serving add the knob of butter and stir through, this creates the final silky finish, and once on top of the toast (soda not mandatory) give a grating of cheese.