I THINK DHAL IS MY FAVE INDIAN DISH.
I know the dhal family are classed as accompaniments and curry evangelists might think me a bit dull for saying that, but it's true.
Whenever I'm in an Indian restaurant I always order either tarka dhal – the vibrant yellow, smooth creamy and fragrant one, or dhal makhani – the dark, buttery rich one, and when they're good they're delicious.
But I can't just get my fix when we're out to dinner, so at home we eat some kind of dhal once every couple of weeks. Sometimes with quickly fried diced paneer cheese, sometimes with lots of shredded spinach, sometimes topped with crispy minced lamb and sometimes just all on its own.
It took me some time to get to a recipe as tasty as a good restaurant tarka dhal, but I think I've cracked it – the secrets are not overdoing the spices, cooking with ghee, giving it enough time to cook and only using split yellow peas.
Eat it along side your favourite curry (or tandoori roasted fish as is my preference) or scoff it all on its own, whatever you choose I hope you enjoy this simple and comforting Indian classic.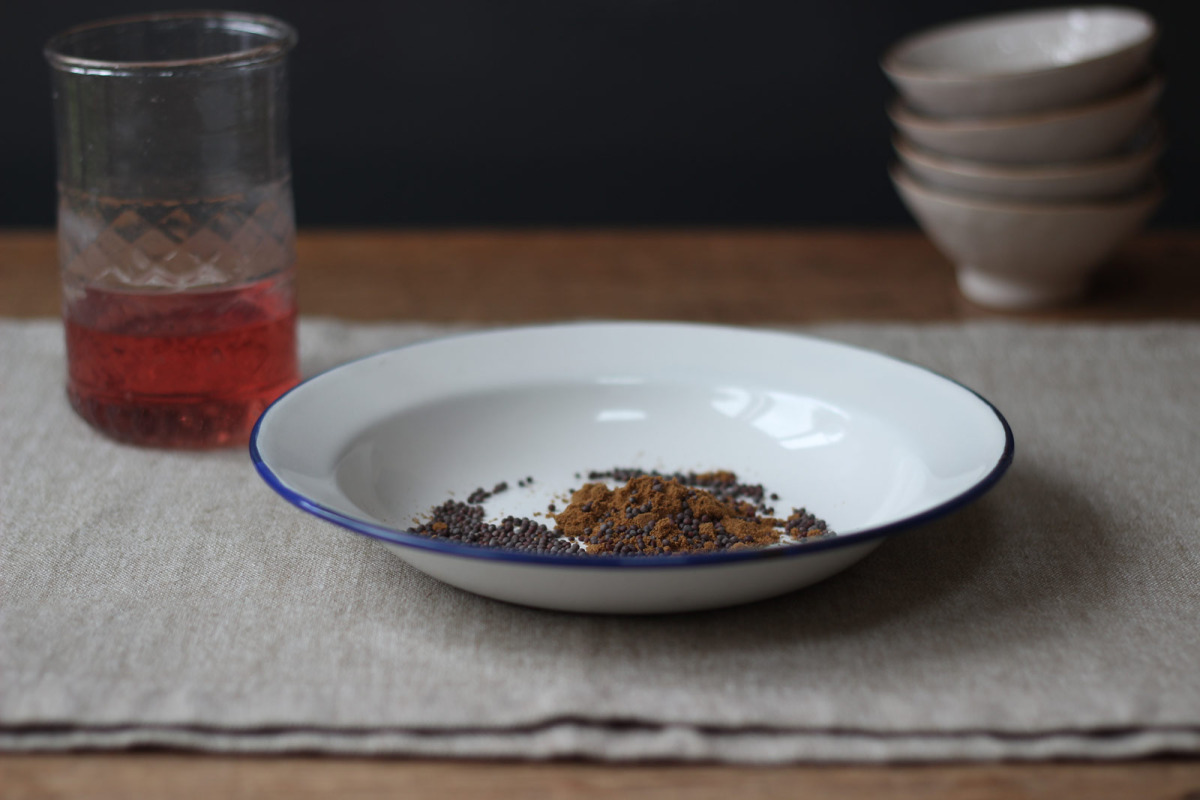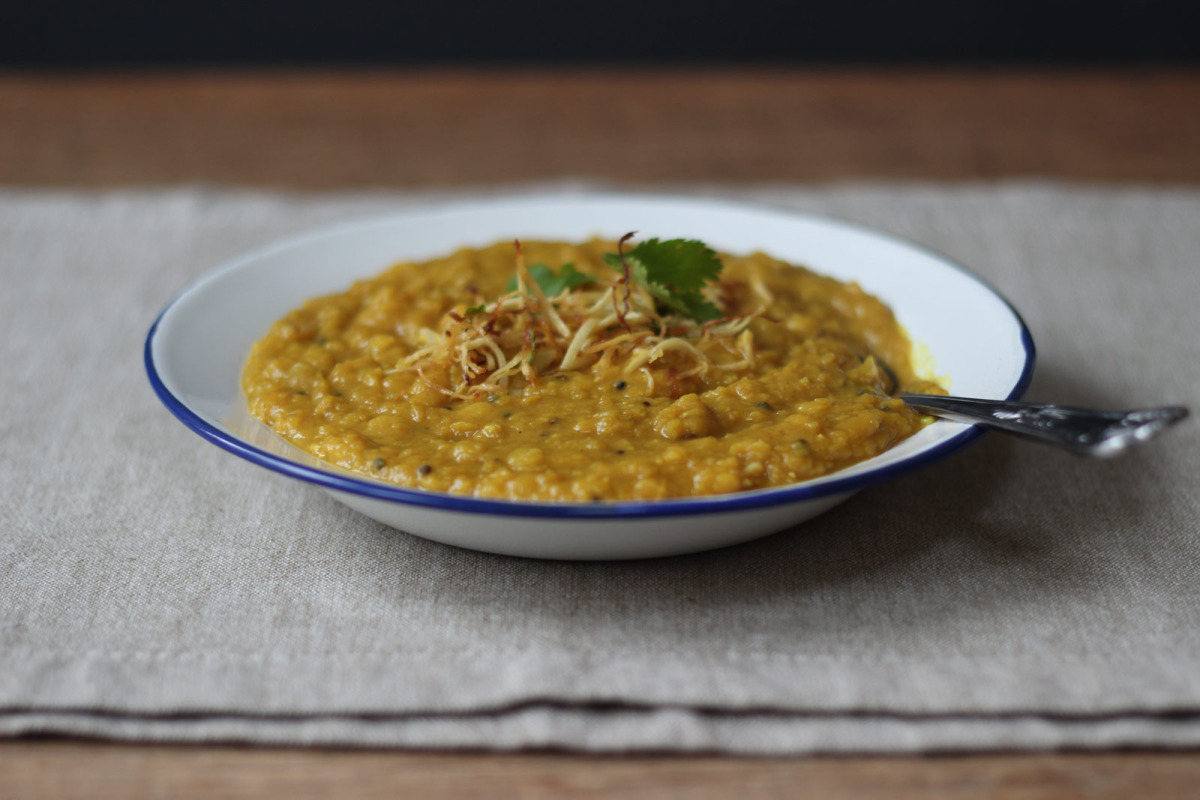 Ingredients
400g split yellow peas, soaked overnight in cold water
1 large golden onion, finely diced
100g ginger, peeled and cut into matchsticks
3 fat cloves of garlic
5 tablespoons ghee
2 dried chillies, crumbled
3 level teaspoon ground turmeric
1 teaspoon black mustard seeds
1 teaspoon ground cumin
1 teaspoon garam masala
1 teaspoon sea salt
A pinch fresh coriander
Method
Rinse the soaked split peas and cover with twice the cold water, then bring to the boil. Simmer for around 30 minutes until they just start to become soft.
Towards the 30 minutes, place 3 of the tablespoons of ghee into a large sautee or saucepan and heat on a medium heat, add most of the ginger matchsticks and onion, cooking for around 5 to 8 minutes until the onion is turning translucent, then add the garlic and cook for another minute.
Rinse the strained lentils and then add them to the onion mixture along with the salt and turmeric and cover with 1L of water and bring to the simmer.
Once simmering cover with a lid that has a hole for steam to escape or leave the lid slightly ajar. and turn the heat down low, and cook for around 2 hours. You'll need to stir it occasionally to make sure it doesn't catch in the base of the pan and you may need to occasionally add more water to it – the consistency should be quite runny.
When its done most of the lentils will have broken down to be really smooth and creamy, when this has happened, put a tablespoon of ghee into a frying pan and heat on a high heat, then add the mustard seeds and cumin, as soon as the mustard seeds start popping pour the mix into the dhal and combine along with the garam masala, taste for the seasoning and add more salt if required.
Finally, put the last tablespoon of ghee into a frying pan and heat on a high heat then add the last of the ginger strands and once they start turning golden at the edges, remove them and drain on kitchen paper.
Serve topped with the coriander and ginger strands.