A deliciously different snack.
This flavour combination comes courtesy of L'Enclume, where on eating their signature smoked eel and ham fat croquette recently I nearly died and went to heaven.
It was a mind blowing bite, one I'm sure to remember for a long time and hope to have again at some point, but until that windfall lands in my lap I must make them myself. With this recipe I haven't tried to recreate the L'Enclume croquette – I'm lacking some of the necessary equipment and culinary skill – but this is an excellent tribute, even if I do say so myself.
They are relatively easy though a little fiddly to make, and the end result are croquettes that are are smokey, rich and unctuously centered. A final squeeze of lemon over their crispy casing cuts through the richness and really makes the flavours sing.
In making them I used a mild cheese and mustard béchamel to add richness and flavour. In making the sauce you're looking for a consistency of thick custard and will need to use your cooks instincts while cooking to make sure the texture is right. Too loose and they will be impossible to form, too firm and they will not be soft when eaten.
While smoked eel may sound a little frightening, I beg you to give it a try – it is sublime. You buy it skinned and filleted (I got mine from Out of The Blue in Chorlton but I think you can get it in some supermarkets and online), it has a rich and fatty texture and authentic woody smokiness. See it as a fattier version of smoked trout that you can use in anything from a smoked fish platter to a fish pie, chowder or spaghetti pangratatto.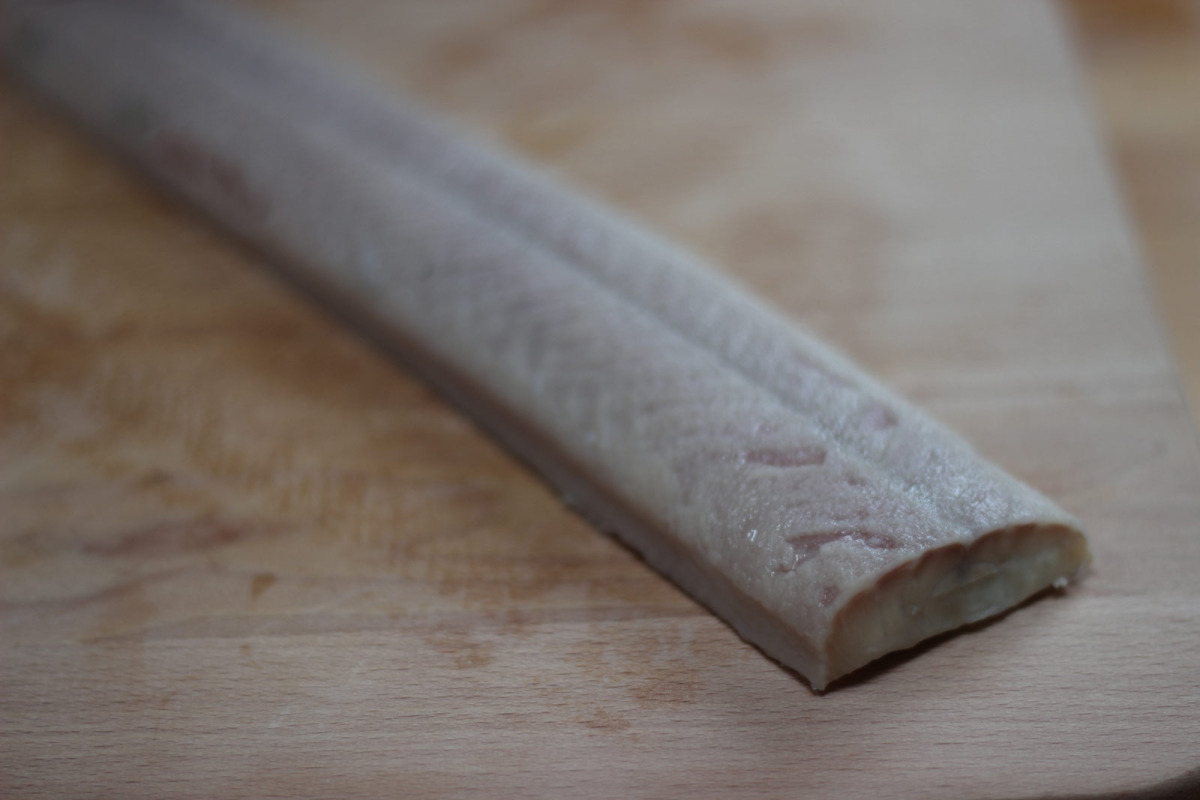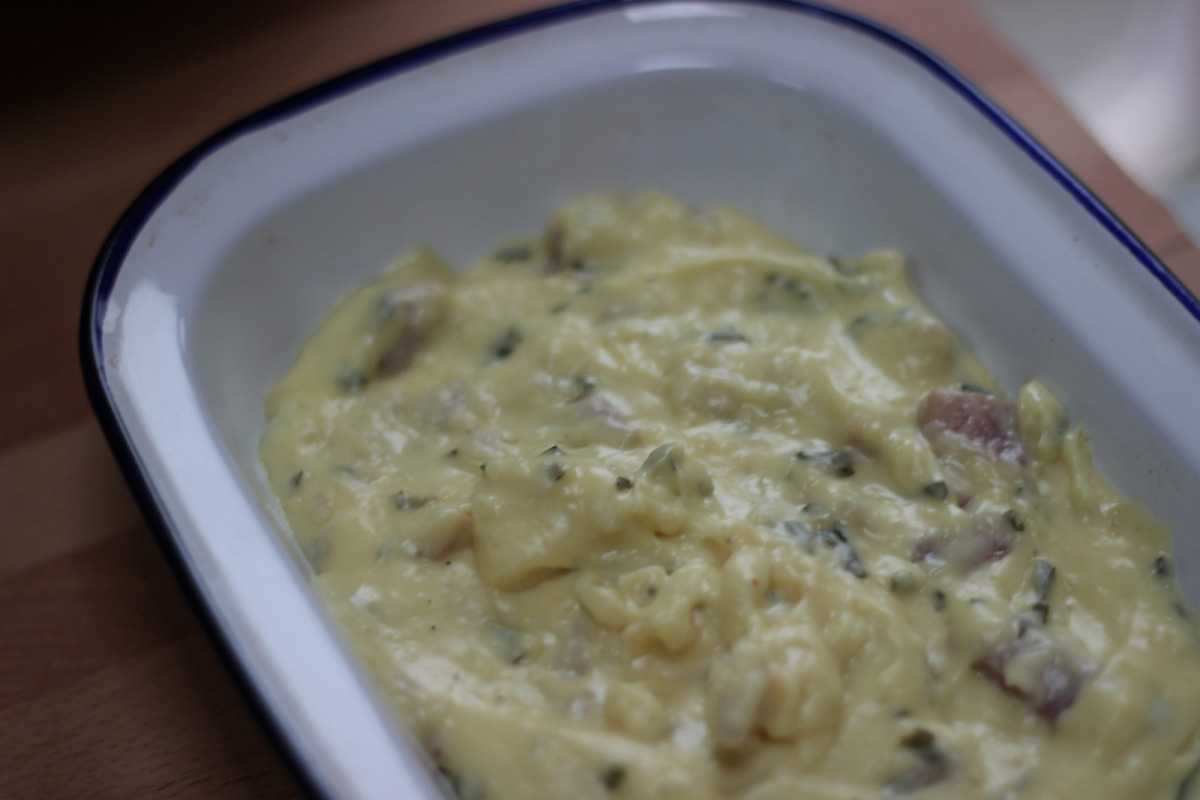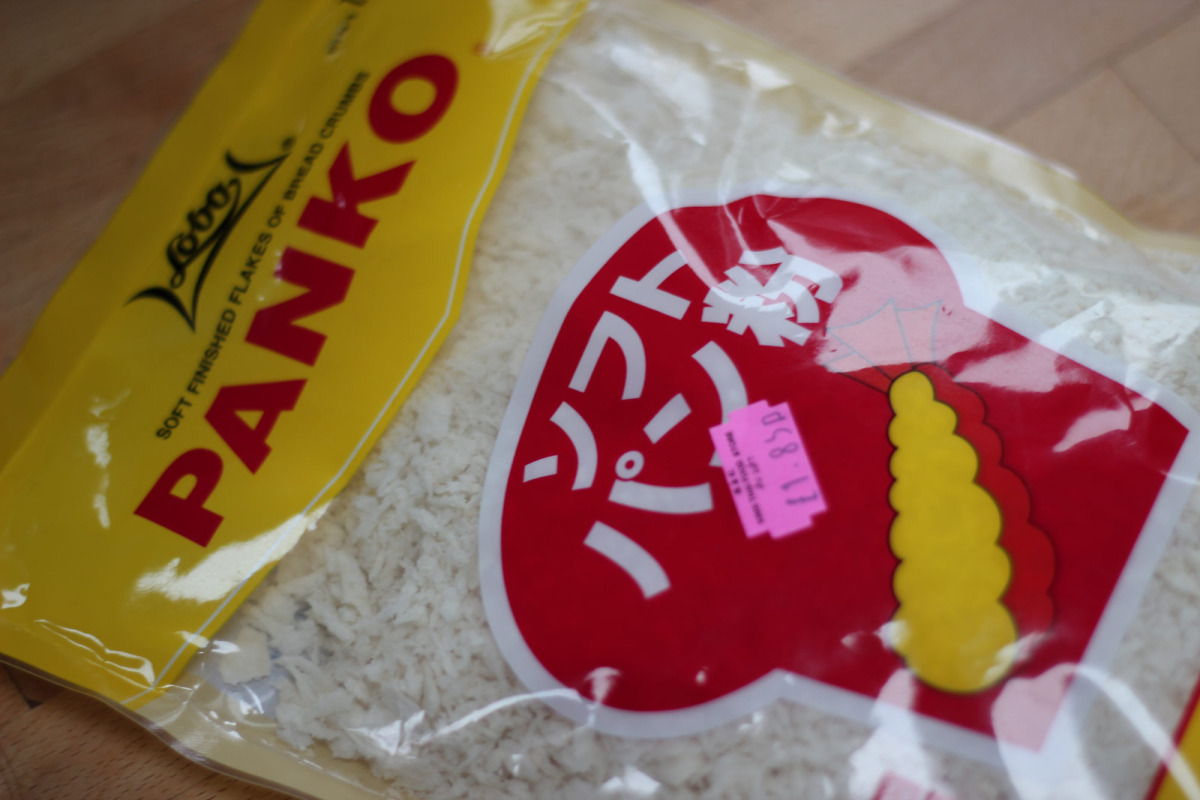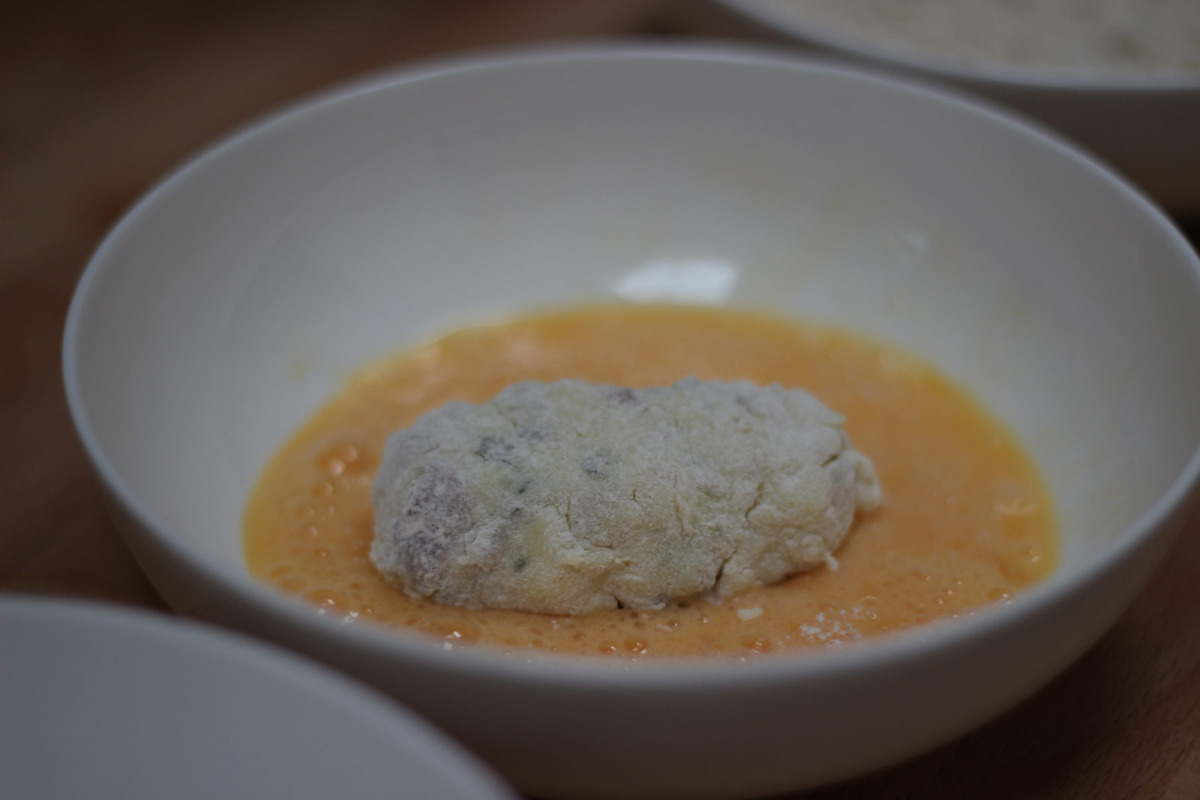 For around six croquettes
1 skinned fillet of smoked eel, diced – weighs around 200g
Half a pint of semi-skimmed milk
100mls half fat crème fraîche (don't use fat free or nearly fat free)
A teaspoon English mustard
A small handful chopped fresh parsley
A tablespoon of butter
A tablespoon of cornflour
1 clove
A handful each of grated cheddar and pecorino cheese
A bowl of panko breadcrumbs
A bowl of plain flour
1 egg cracked into a bowl and beaten
Groundnut/vegetable oil for frying
Lemon for serving
Method
In a saucepan place the butter and melt it on a medium heat, then sprinkle over the cornflour and using a wooden spoon mix them to combine – they should be mixed together in a ball or a few small balls.
Now add the clove, mustard and milk and turn the heat up a little, and using a whisk really beat the sauce until the flour and butter are fully mixed into the milk. At first it will seem like it is just milk but keep whisking it and as it heats it will really thicken.
Add the cheese and crème fraîche and continue to whisk, if it seems too stiff add a little more milk until you get to the thick custard texture. Cook it for around 5 to 7 minutes and add the parsley, then take it off the heat and leave it to cool.
After it's been standing for about 10 minutes, stir it up with a spoon again and add the smoked eel to the mix and combine. Then pour the mixture out into a non stick dish and leave to cool totally before putting it into the fridge for an hour to firm up.
You need to make the croquettes using wet hands – so do this next to the sink with the tap running with warm water.
Now, this can get a little messy because the mixture is loose but take a large tablespoon of the mixture and put it into the middle of your wet hands, gently roll it around to create the croquette tube shape, then place it carefully onto a plate. Rinse your hands and repeat until you've used all the mixture up.
Bring your frying oil (deep enough to cover) to 180°C and while the oil is heating, you can put the breadcrumb coating on them – this needs to be done JUST before they are lowered into the oil so keep and eye on your timings.
Carefully take each croquette in turn and roll it in the flour, then egg, then panko and set aside on a plate.
With the oil at temperature, lower the croquettes into the pan carefully – depending on the size of your pan you may well need to do them in batches – they mustn't be crowded in the pan or they will collapse from steaming rather than frying – cook them for around 8 minutes each until they are nicely golden.
Remove them and drain them on kitchen paper, pile onto a plate and give a good squeeze of lemon and scrunch of sea salt, and devour.