IT WAS OUR THIRD WEDDING ANNIVERSARY LAST WEEK.
To celebrate, we booked ourselves in at L'Enclume, Simon Rogan's Michelin starred restaurant in Cartmel, the Lake District.
The weekend was splendid – and I mean that in the entirely English way that word sounds. Sunshine, walking around the lakes, drinks in quaint village pubs and glorious scenery, we were having a great weekend before we'd even set foot in L'Enclume.
Reminiscent of Wallander's living room, the charming old stone building that houses the restaurant is thoughtfully designed and home to lots of Nordic design touches. Dark wood tables in pebble like shapes with dark leather lattice seats decorate the sparse and cool space, creating a look reminiscent of 1950's modernism that you often see referenced in 1970's design. I can't help but distil things into their core themes (comes from the day job) and L'Enclume for me was relaxed, modernist and natural.
The atmosphere is laid back but lively (and made for great people watching and story invention) and the service couldn't have been better – everyone was friendly, helpful and attentive and we felt incredibly well looked after. Especially when Rebecca, the maître d' (and if that isn't her role then it should be) went out of her way to find a taxi for us because we'd struggled to find one. It's the first time I've double high-fived a member of staff in a Michelin restaurant. Any restaurant in fact.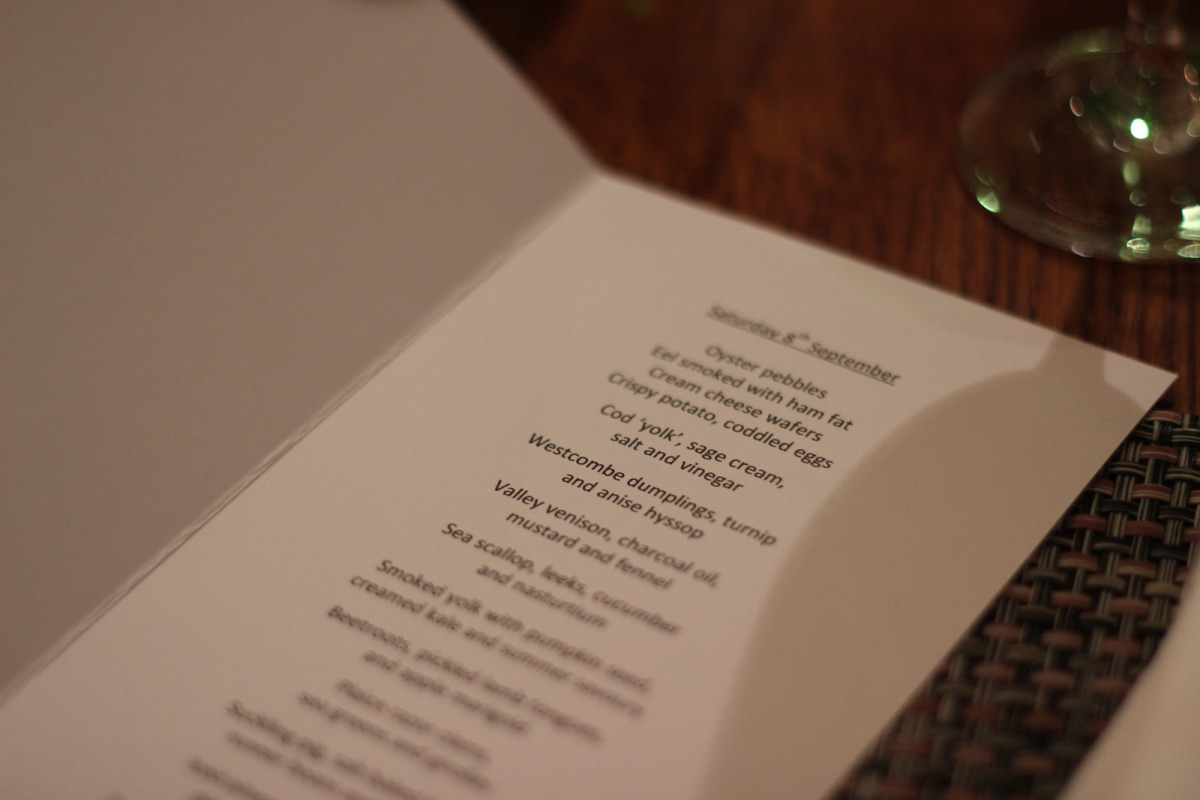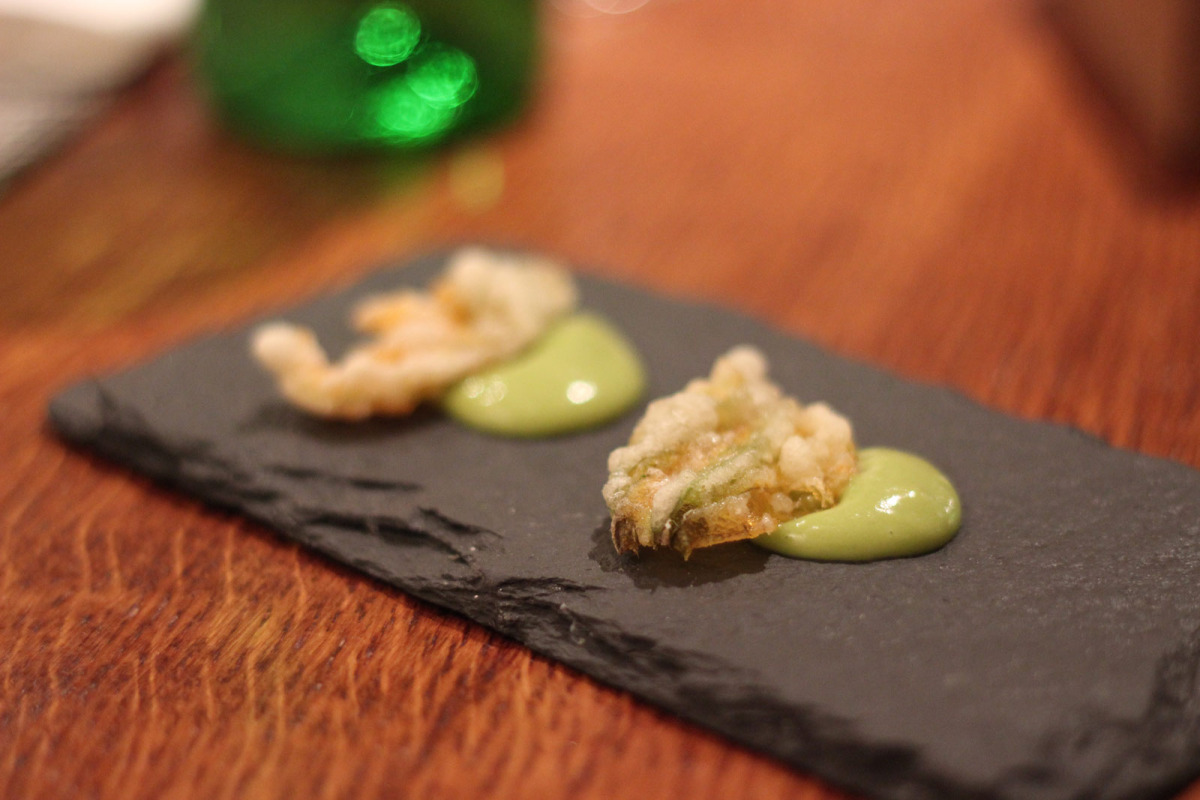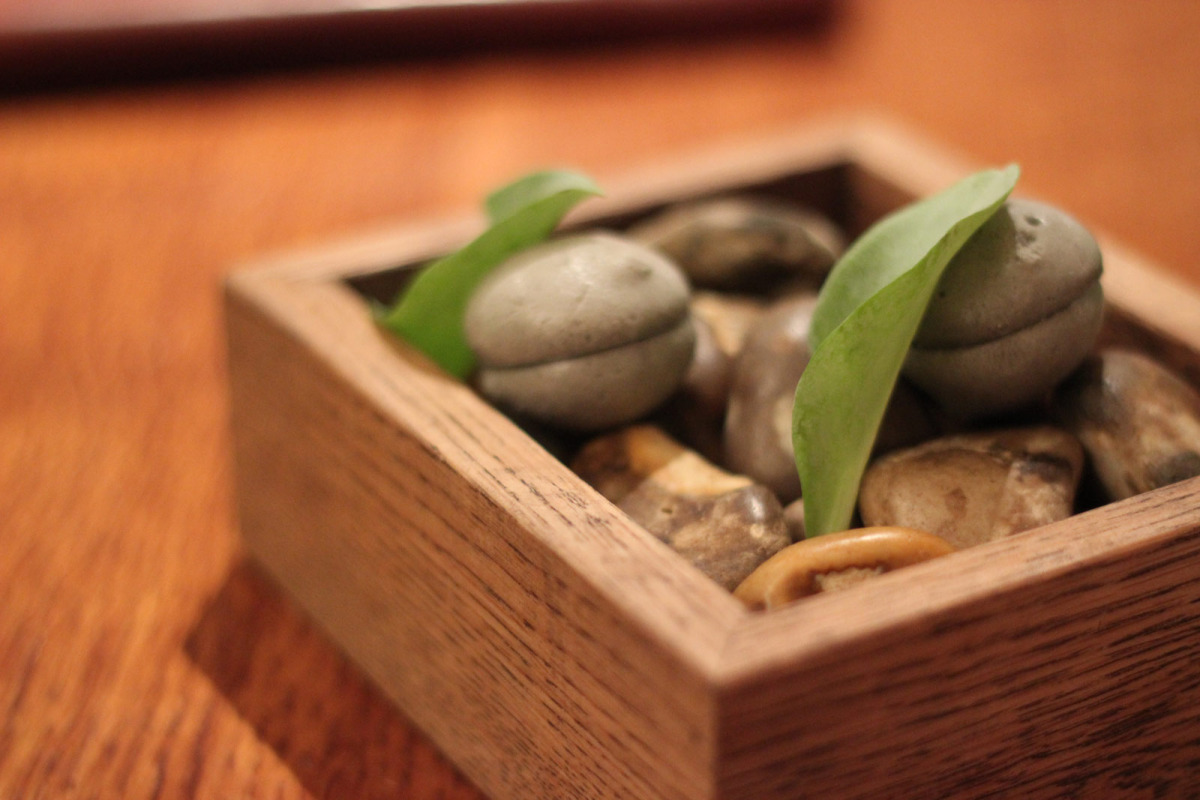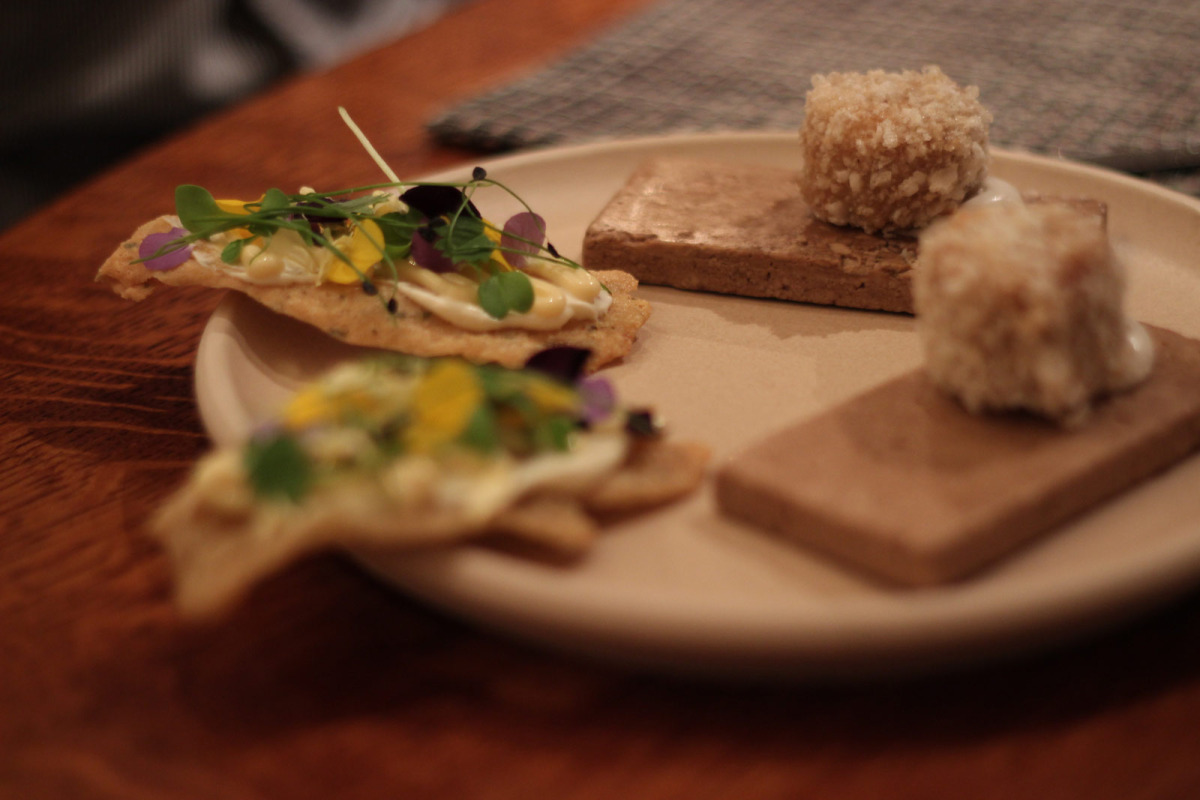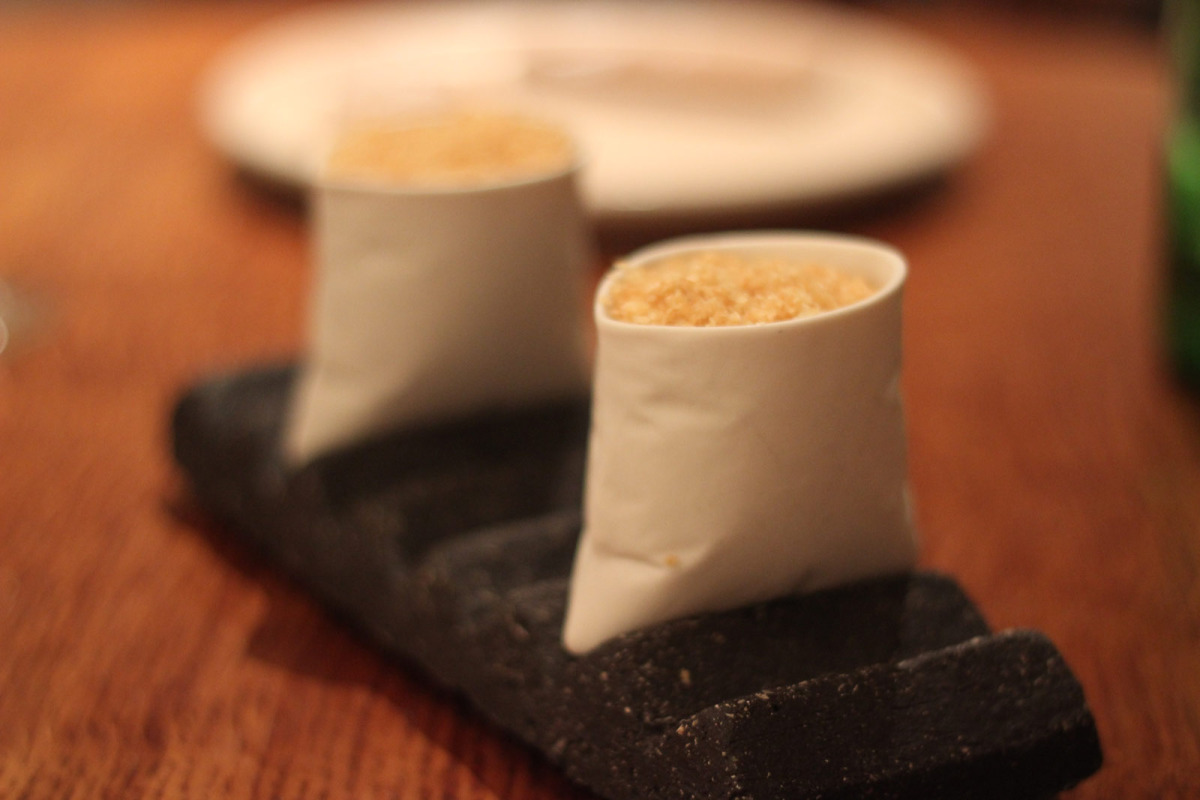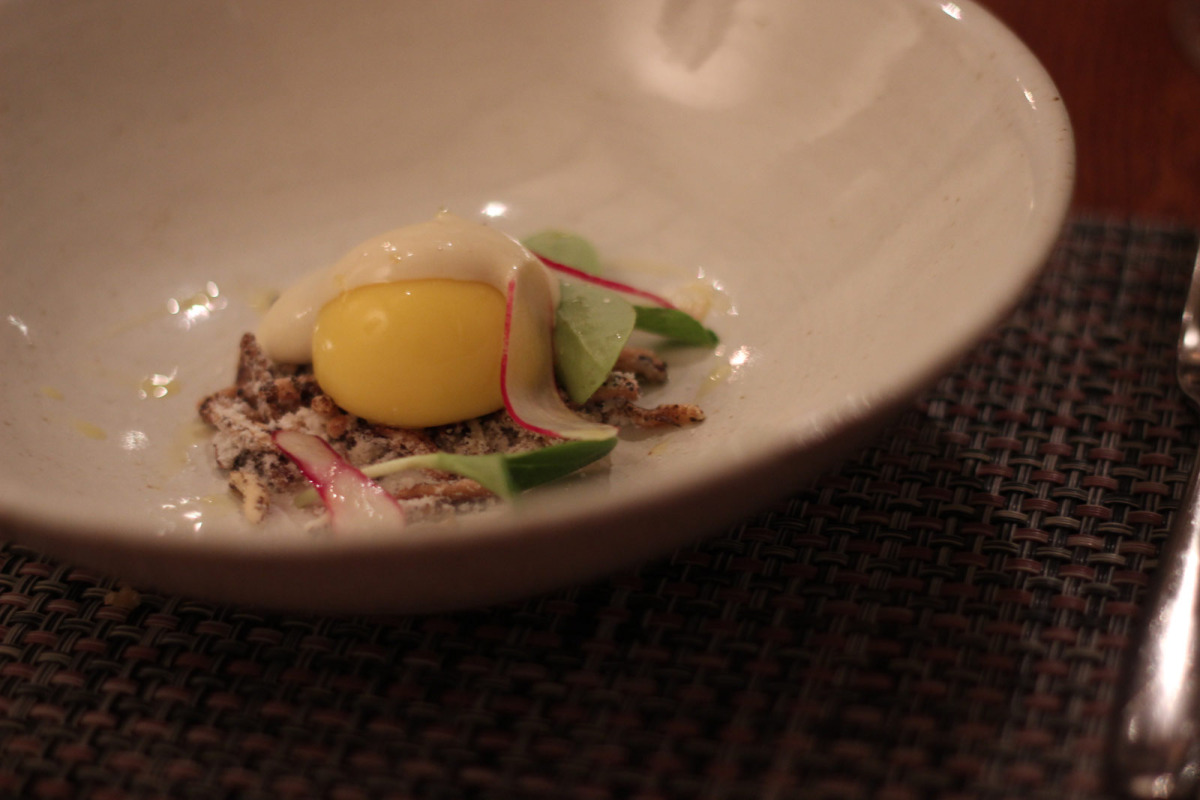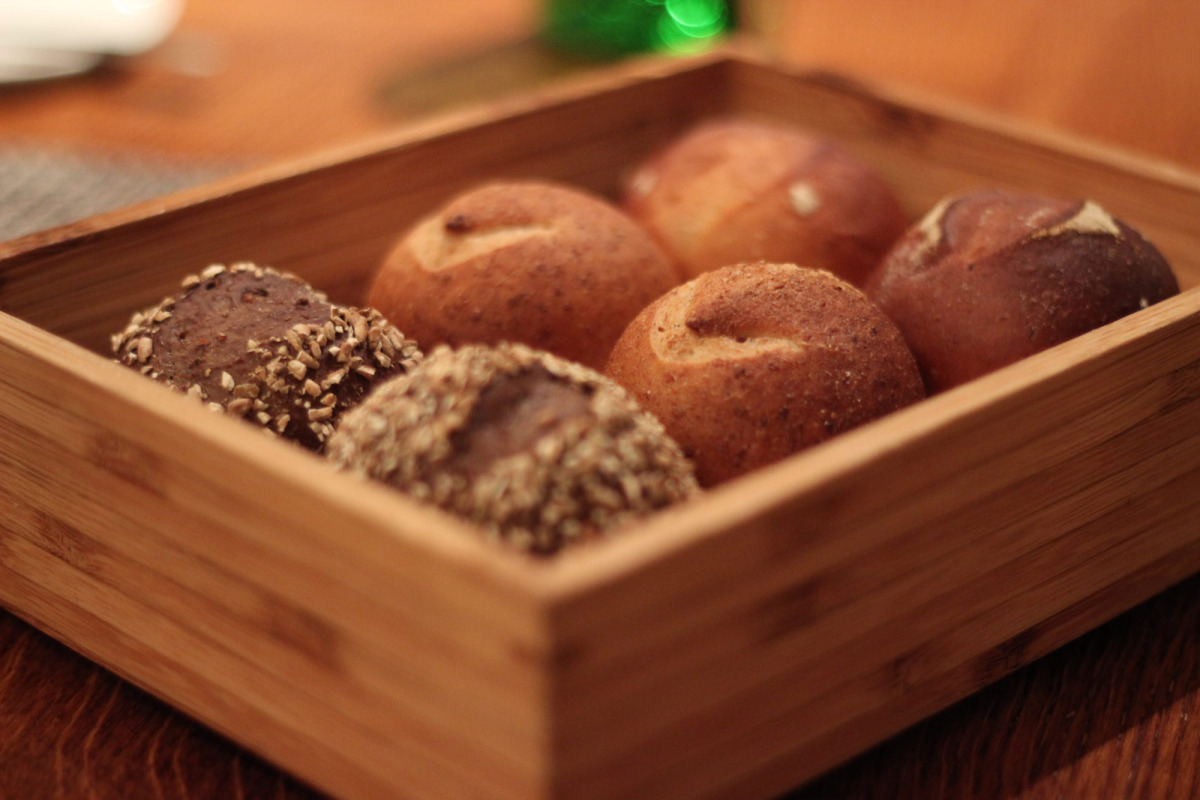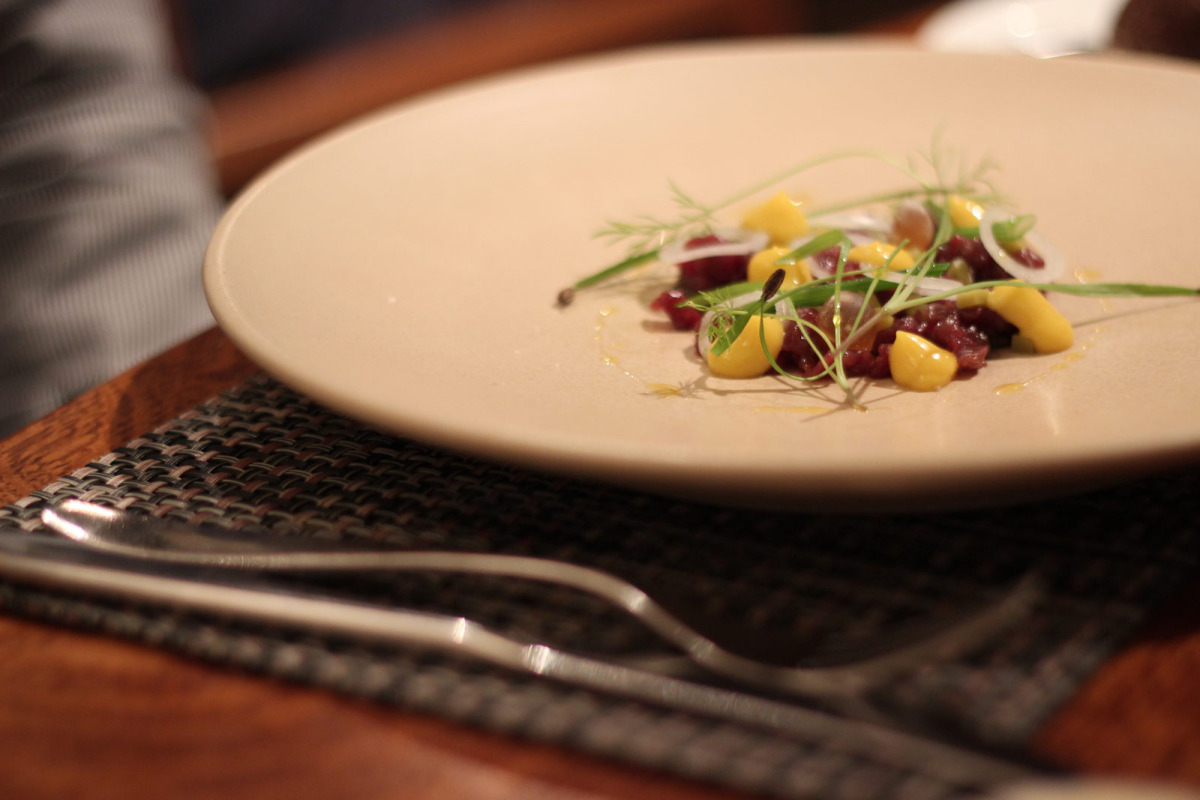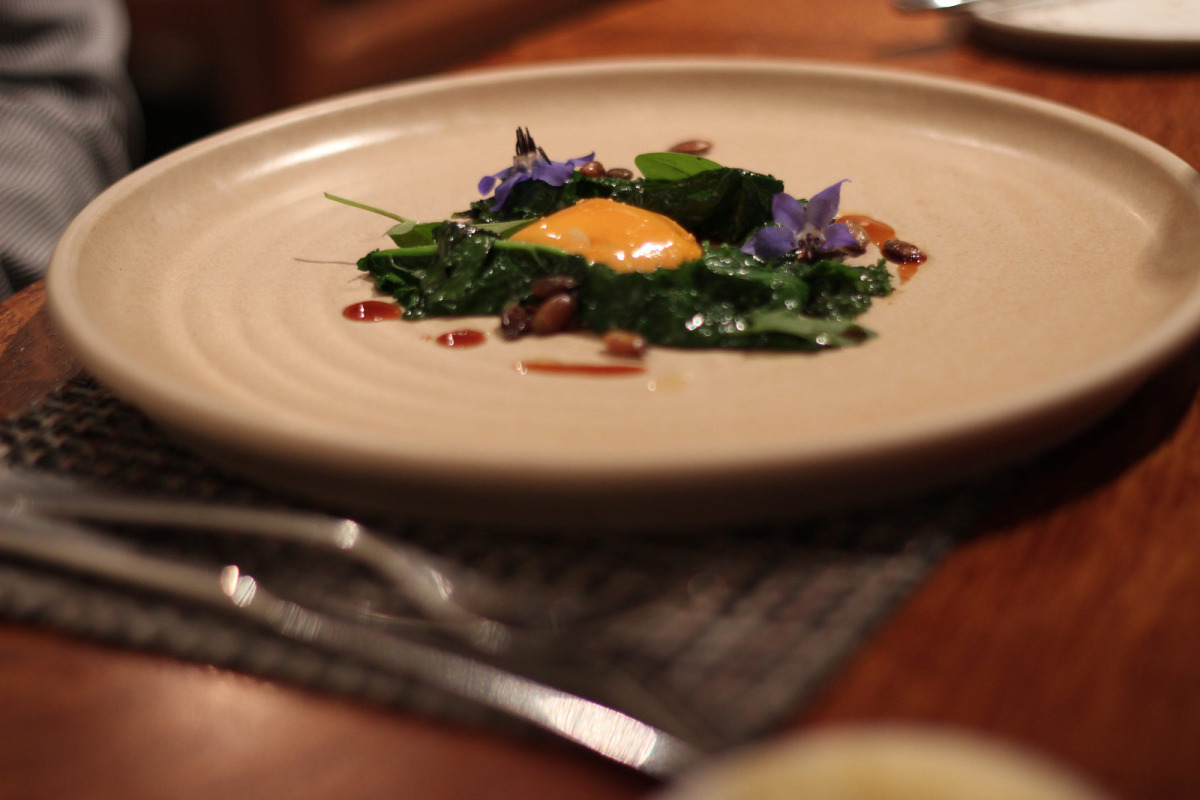 The menu
Oyster pebbles
Eel smoked with ham fat
Cream cheese wafers
Crispy potato, coddled eggs
Cod 'yolk', sage cream, salt and vinegar
Westcombe dumplings, turnip and anise hyssop
Valley venison, charcoal oil, mustard and fennel
Sea scallop, leeks, cucumber and nasturtium
Smoked yolk with pumpkin seed, reamed kale and summer savoury
Beetroots, pickled lambs tongues, and apple marigold
Plaice razor clams, sea greens and girolles
Suckling pig, salt baked kohlrabi, runner beans, mugwort
Iced pineapple weed, celery, pine and black pepper
Cumbrian slate, gooseberry, apple, and lemon verbena
Cherries and meadowsweet, hazelnut and Cowmire cider
Oatmeal stout, blackberry, malt and plum
We began with Kentish Champagne and ordered a bottle of crisp and dry Provençal rosé to accompany the tasting menu – 13 courses of culinary imagination. Each was interesting, inventive, unpretentious and delicious. And they struck that all important balance for me with Michelin dining – fine food and culinary skill mixed with just a little bit of wit that entertains.
Bar one, I found each course to be a delight, and some had extra magical touches – the raw venison had candied fennel beads filled with gin, tiny little pebbles in a pale pink colour that set off the flavour and texture of the meat, and the amouse bouche of apple jelly in oyster cream, sandwiched inside a pale purple pebble (a lighter than air macaroon) with an oyster leaf on the top were just divine – I could have eaten a whole box of them.
The star of the show for me was a soft centred croquette (for want of a better word) containing delicate and rich smoked eel mixed with pork belly fat, wrapped in light and crisp potato flakes (I know I could never recreate it to L'Enclumes standard, but I am determined to have a go at home sometime), needless to say that night we slept well.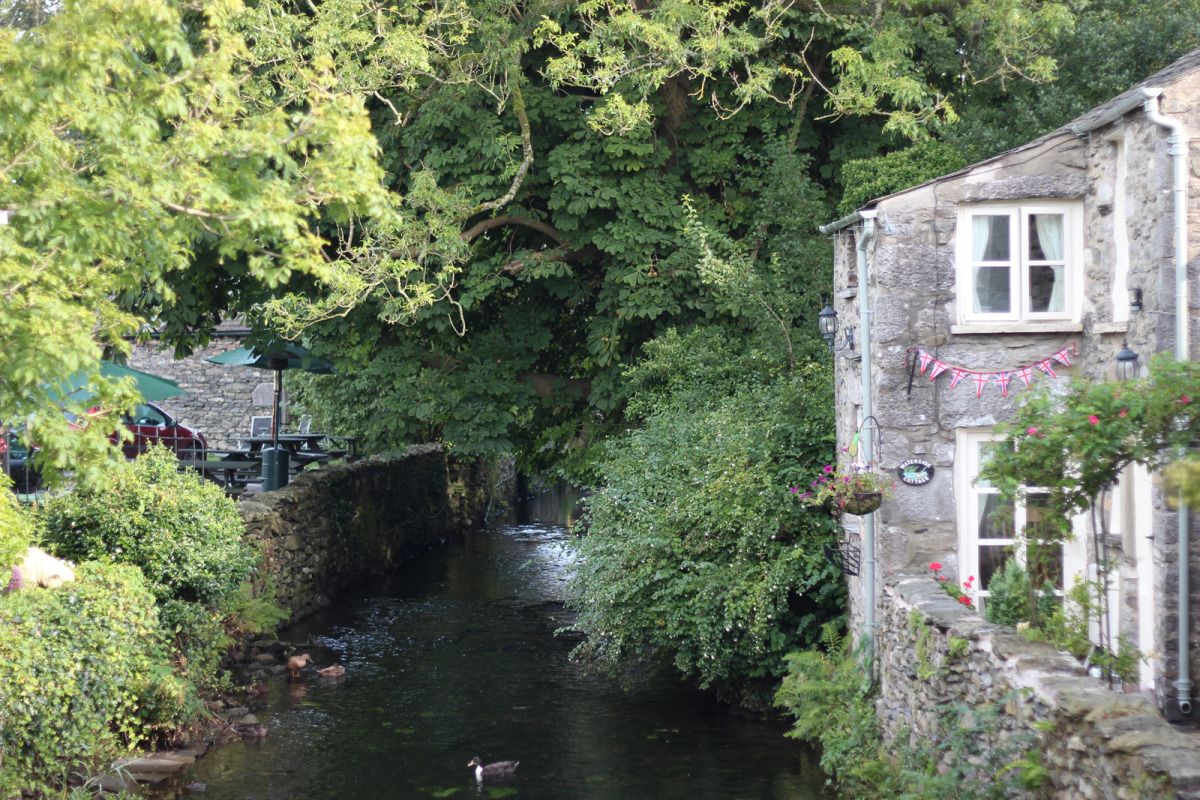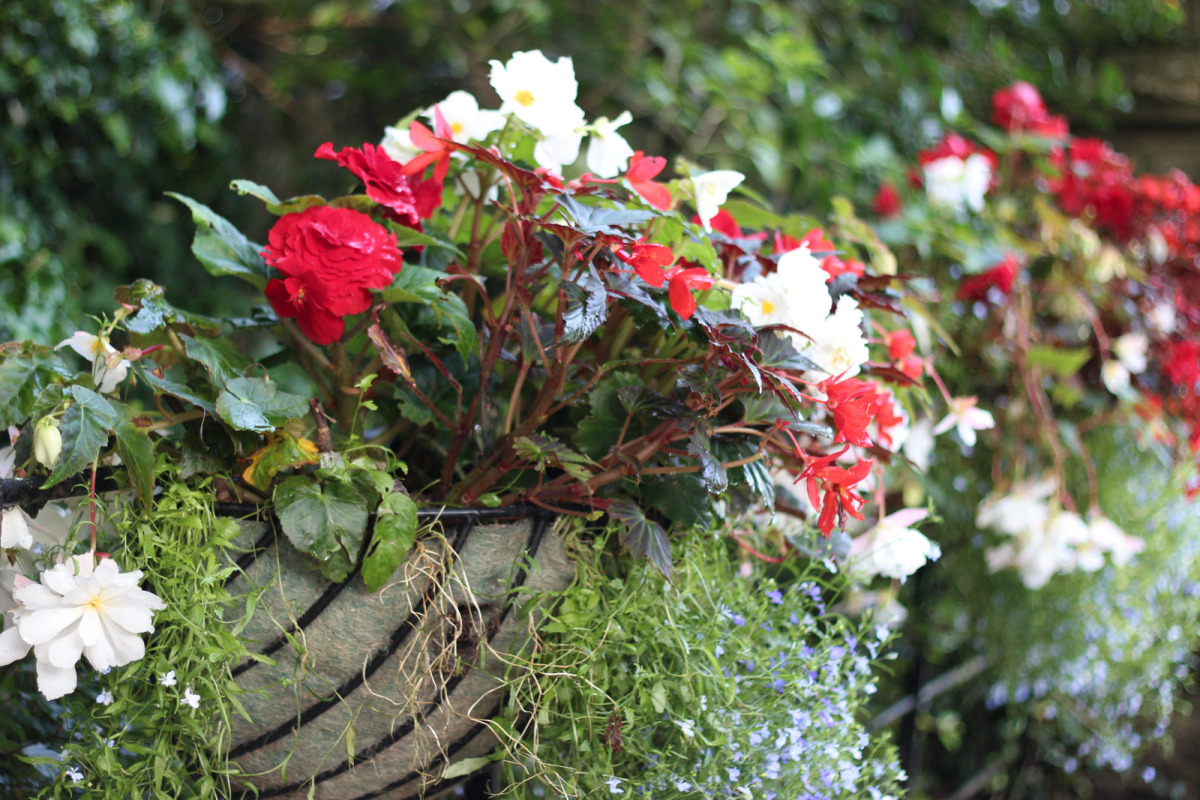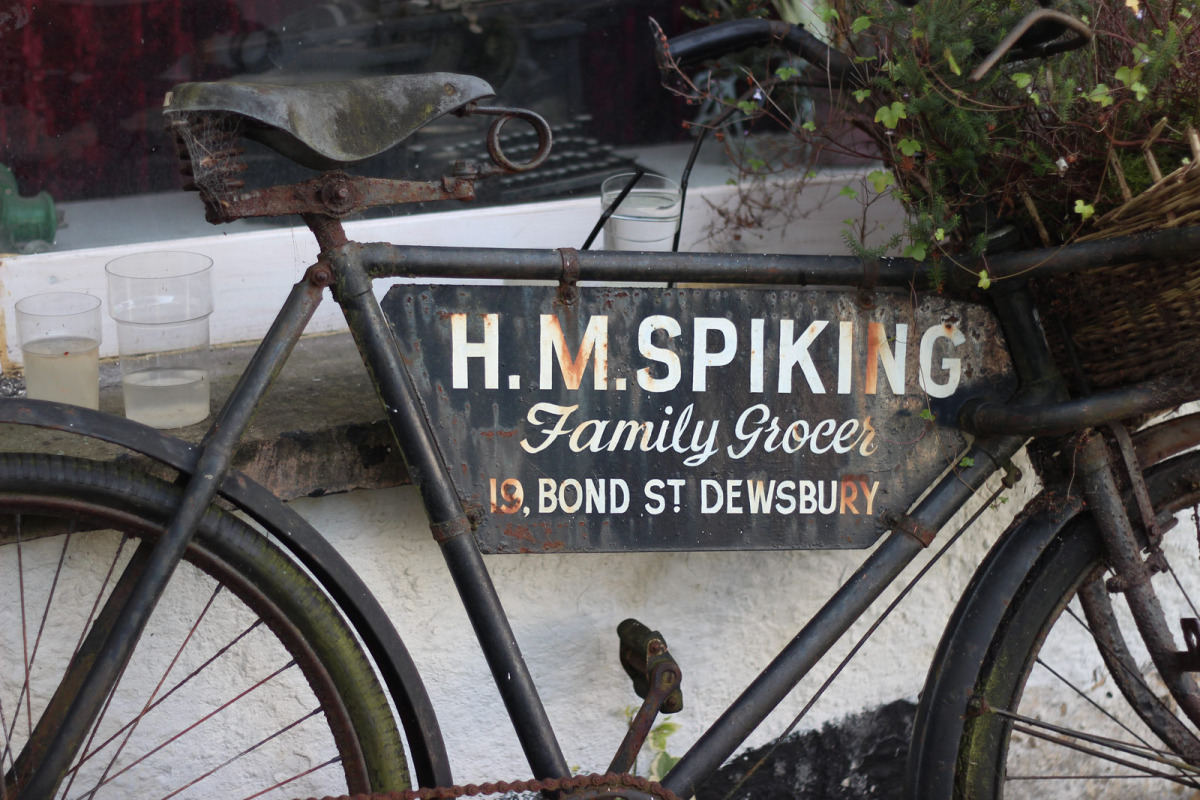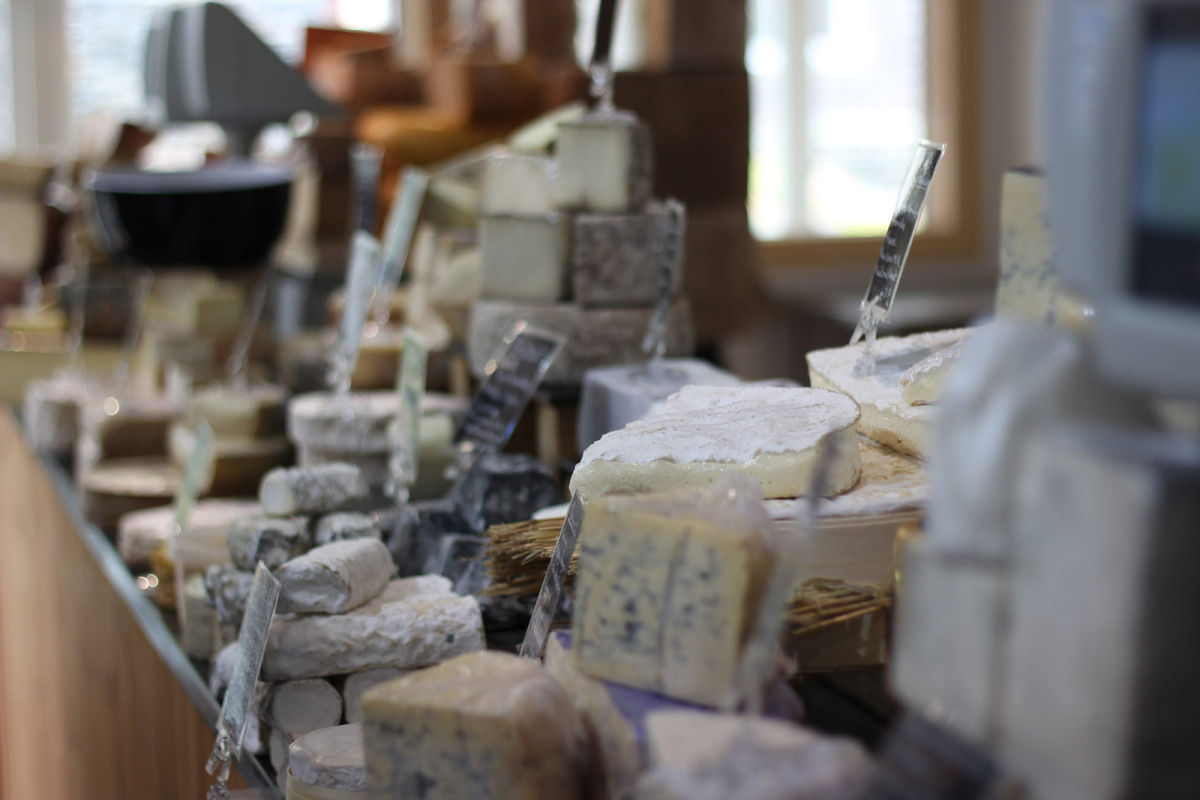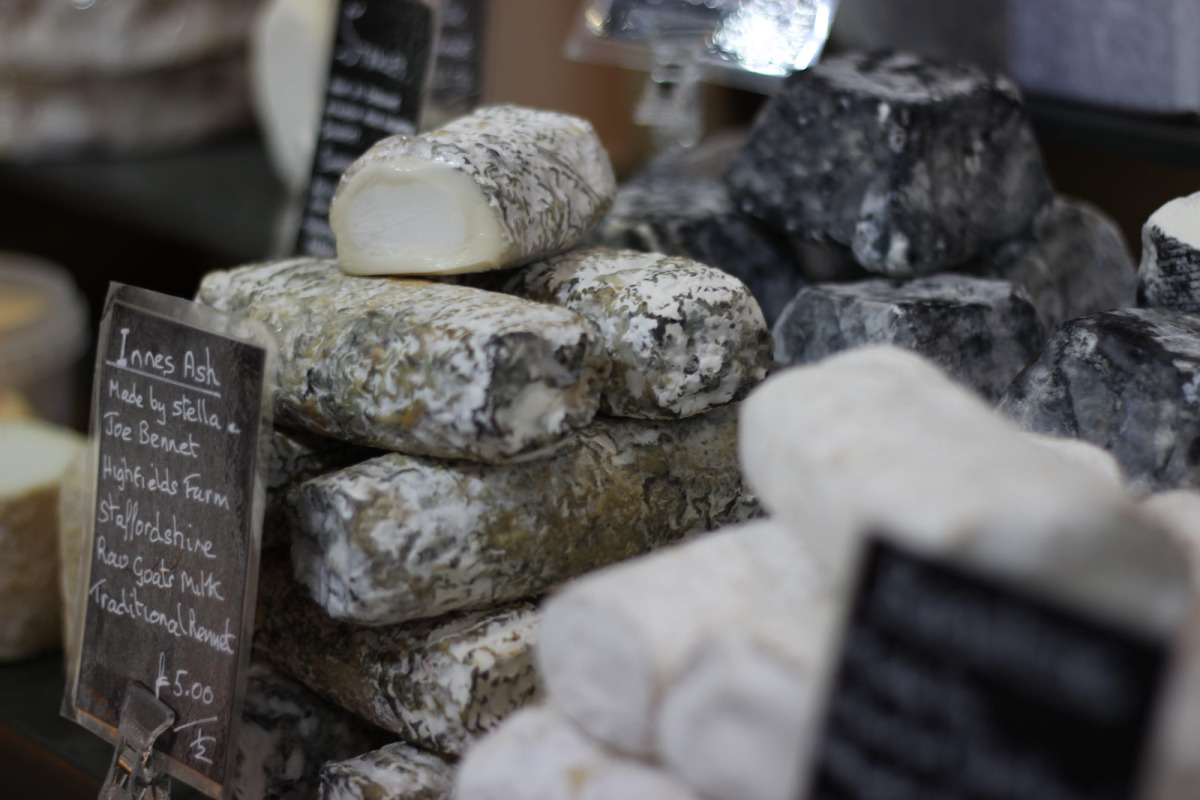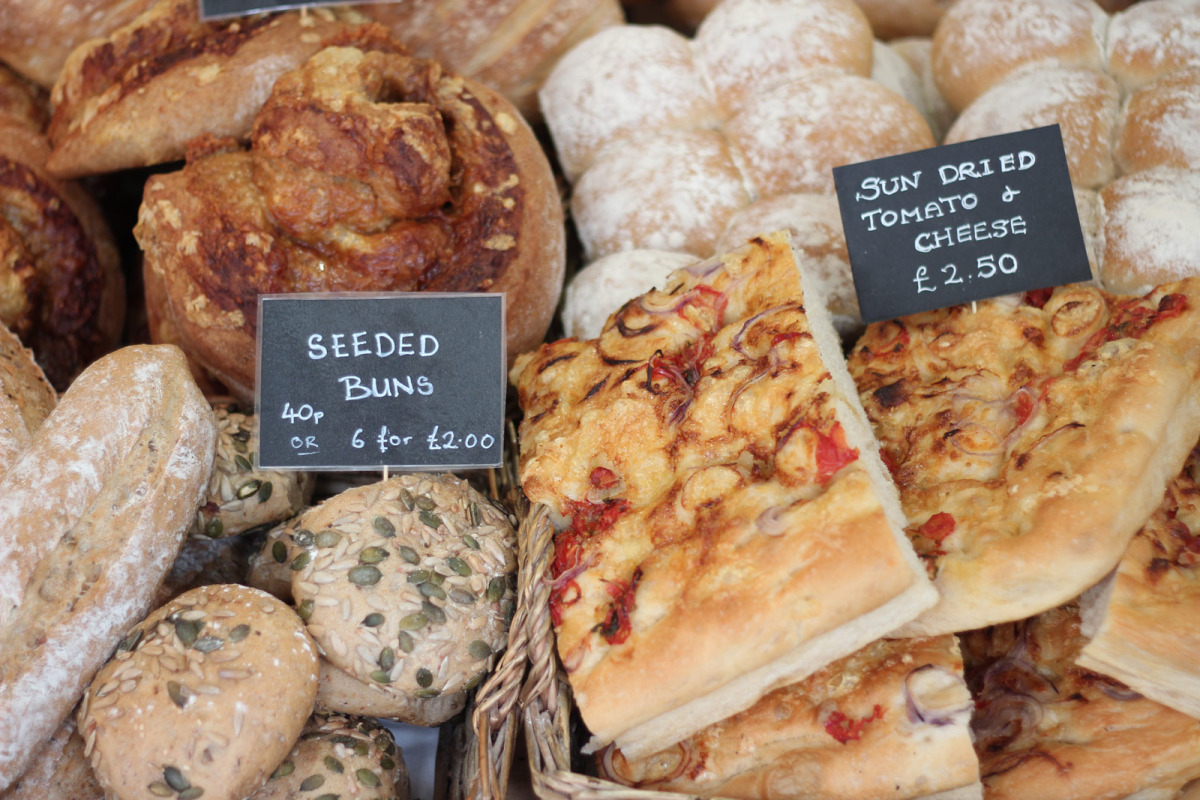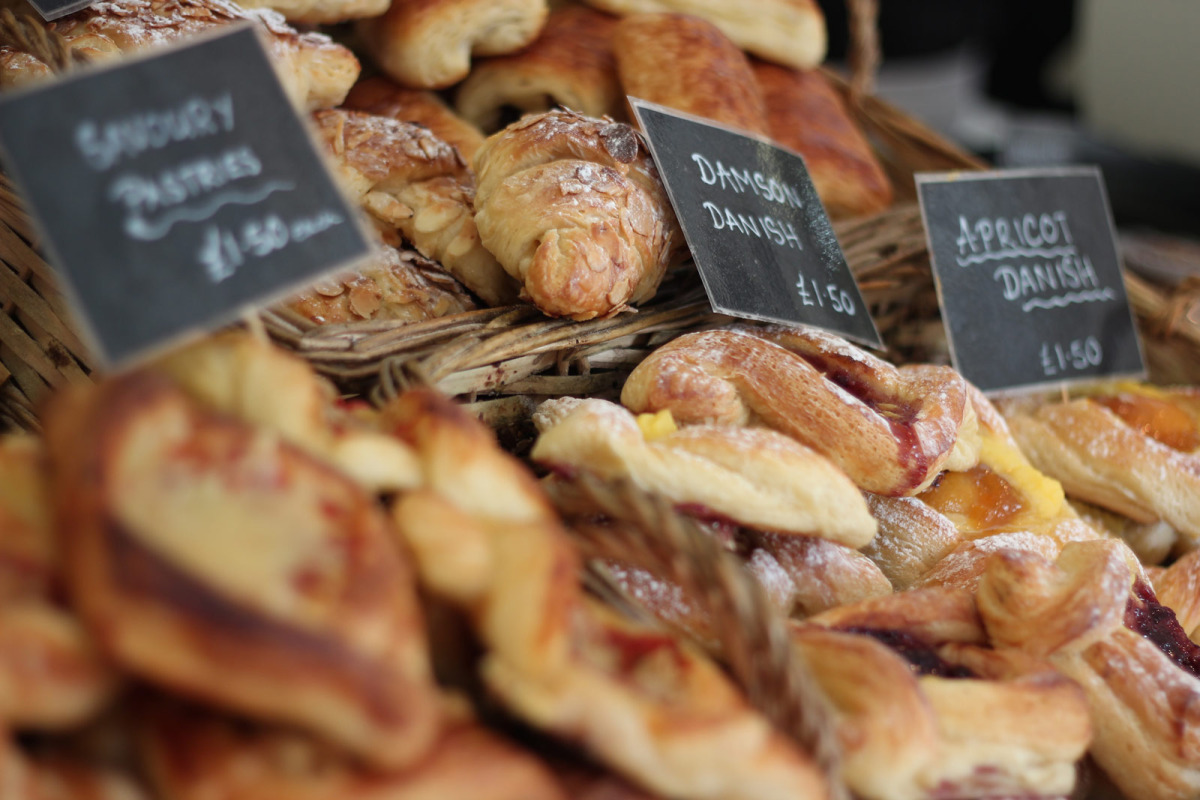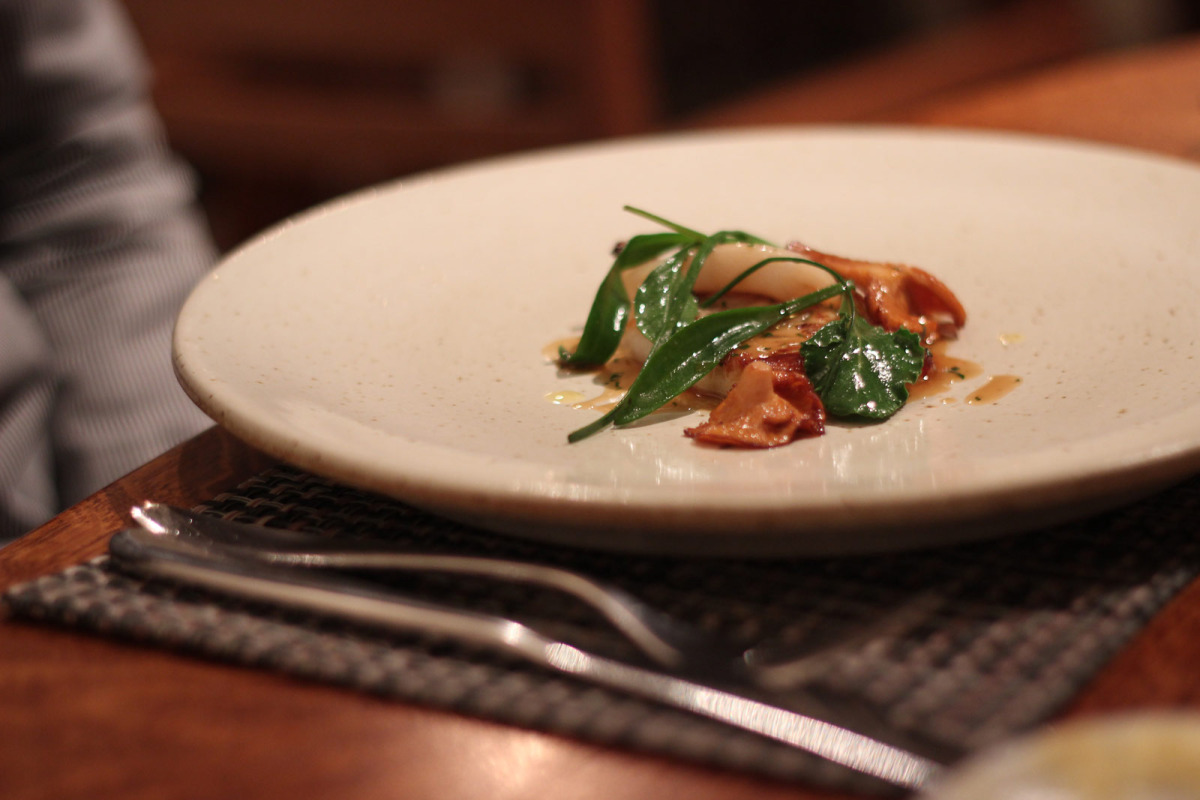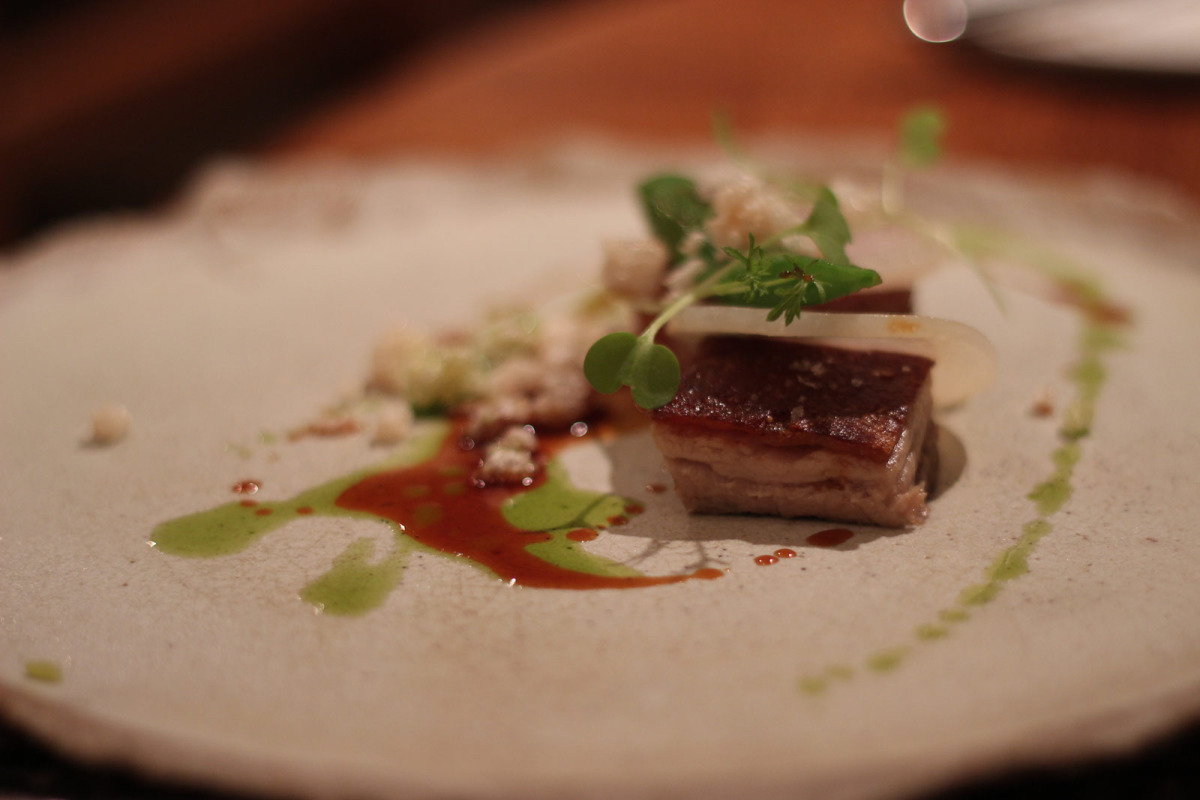 Before leaving the Lake District we wandered around Cartmel, taking pictures and spending time and a small fortune in the Cheese and Bakehouse whilst plotting our return in December this year with friends, which will be the perfect start to the festive season. And if we win the lottery in the meantime, Cartmel is going to get another couple of residents.