Ringing the changes.
I first cooked this a few years ago after a summer visit to Cornwall to stay with our friends Amie and James. The combination of tender chicken, sweet and firm broad beans and peppery creamy mustard sauce are perfectly English and deliciously light, just the dinner ticket as our little island begins to thaw and thoughts of spring and summer start to appear.
And the weather isn't the only bright thing on the horizon, because last week those same friends opened their new business, the cookery school Philleigh Way. And it was looking through their lovely website full of pictures of the school and fine Cornish fayre that reminded me of my last visit to see them and this delicious chicken dish, it was high time I made it again (and book myself on a course or two).
The difference with making the chicken this time is that I have my trusty sous vide from SousVideTools.com, which makes the meat incredibly juicy and tender. After 90 minutes it's soft, giving and unbelievably succulent on the inside, and with that taken care of you can focus your attentions on getting the skin crispy and making the oh-so-easy mustard sauce.
However, if you don't have a sous vide don't worry – the recipe works very well cooked conventionally. Simply brown the seasoned chicken on both sides in a frying pan and then place them skin side up in the mustard sauce to cook through for around 15 to 20 minutes on a low heat with the lid on. The skin wont be crispy in this method but the flavours will still be delicious.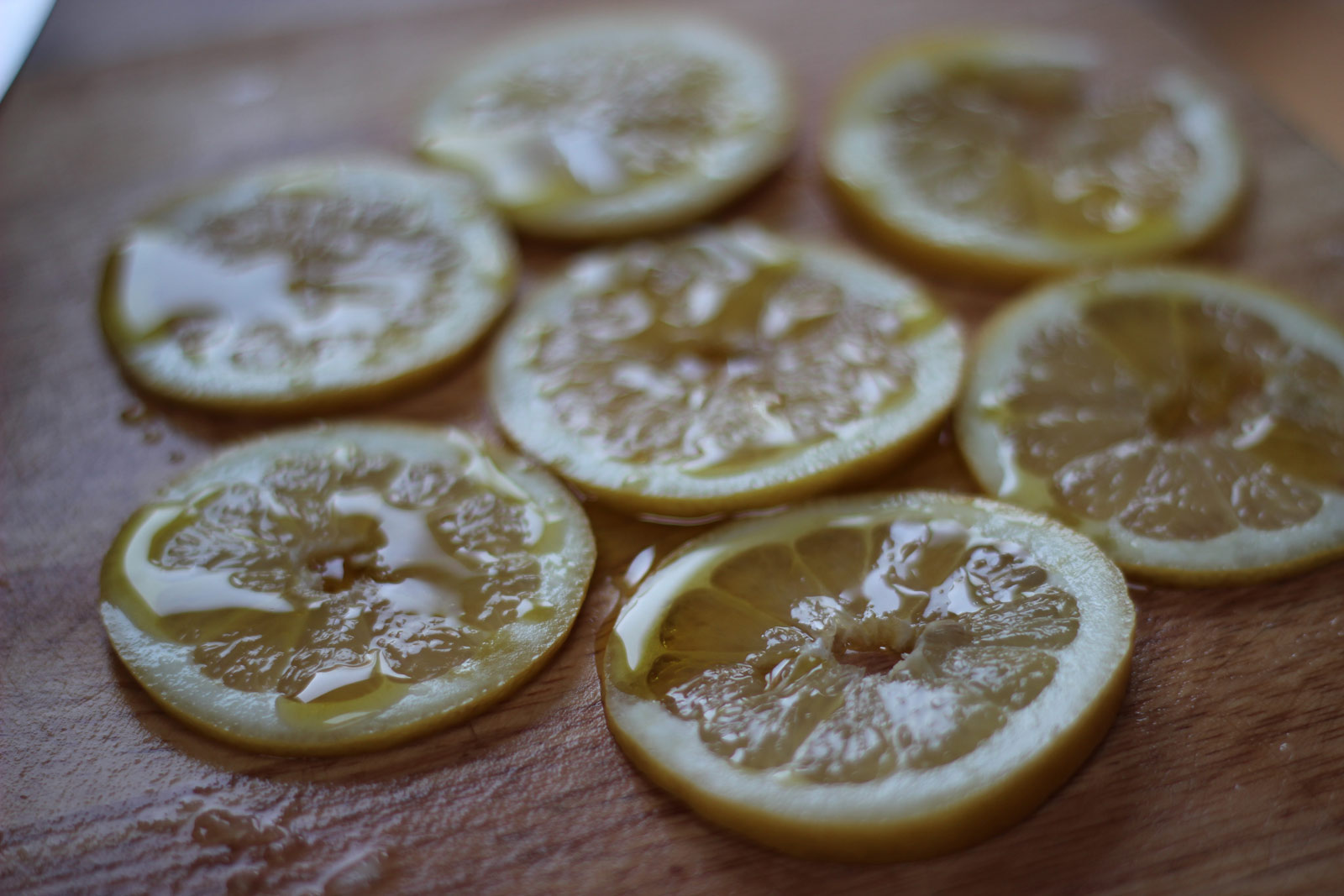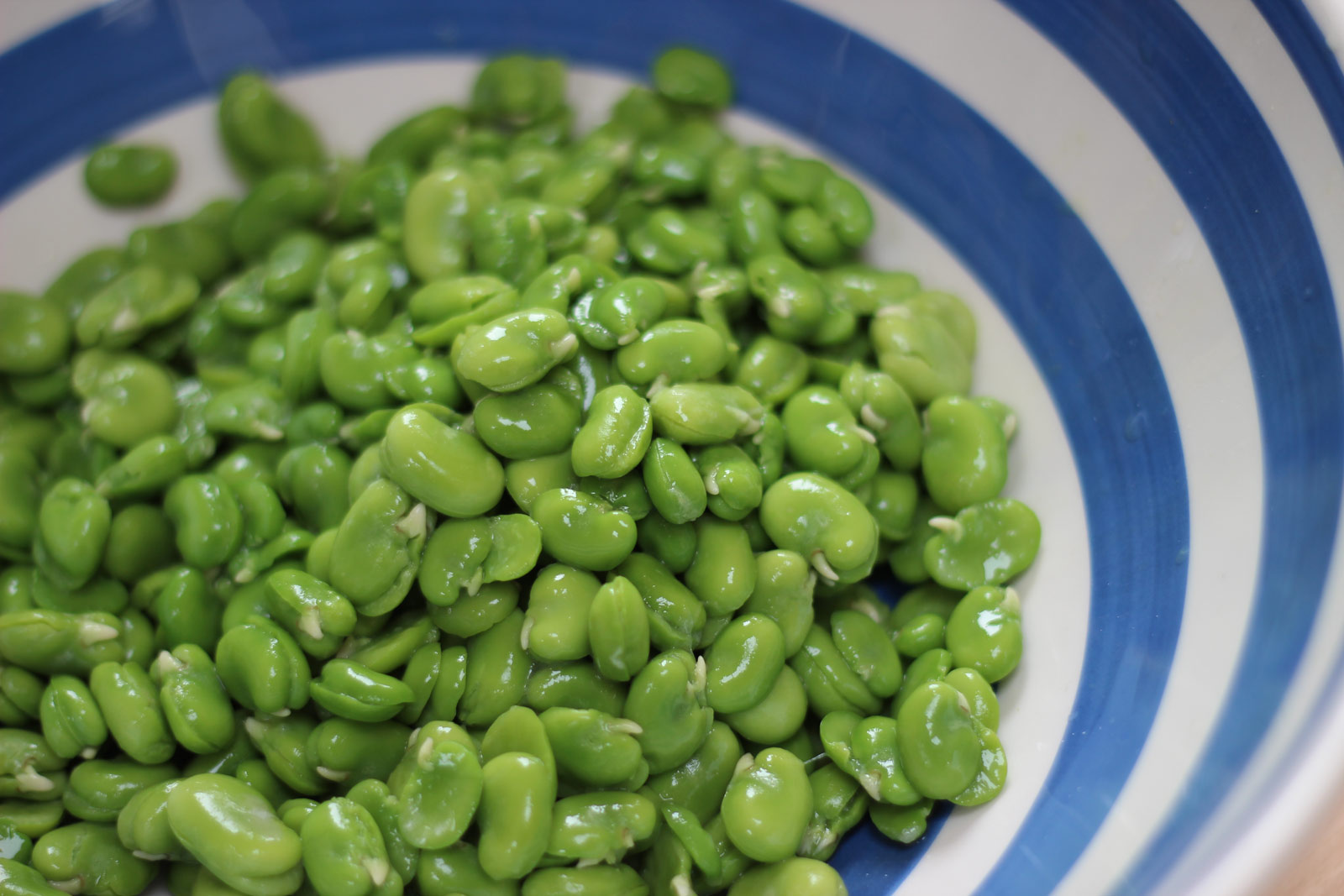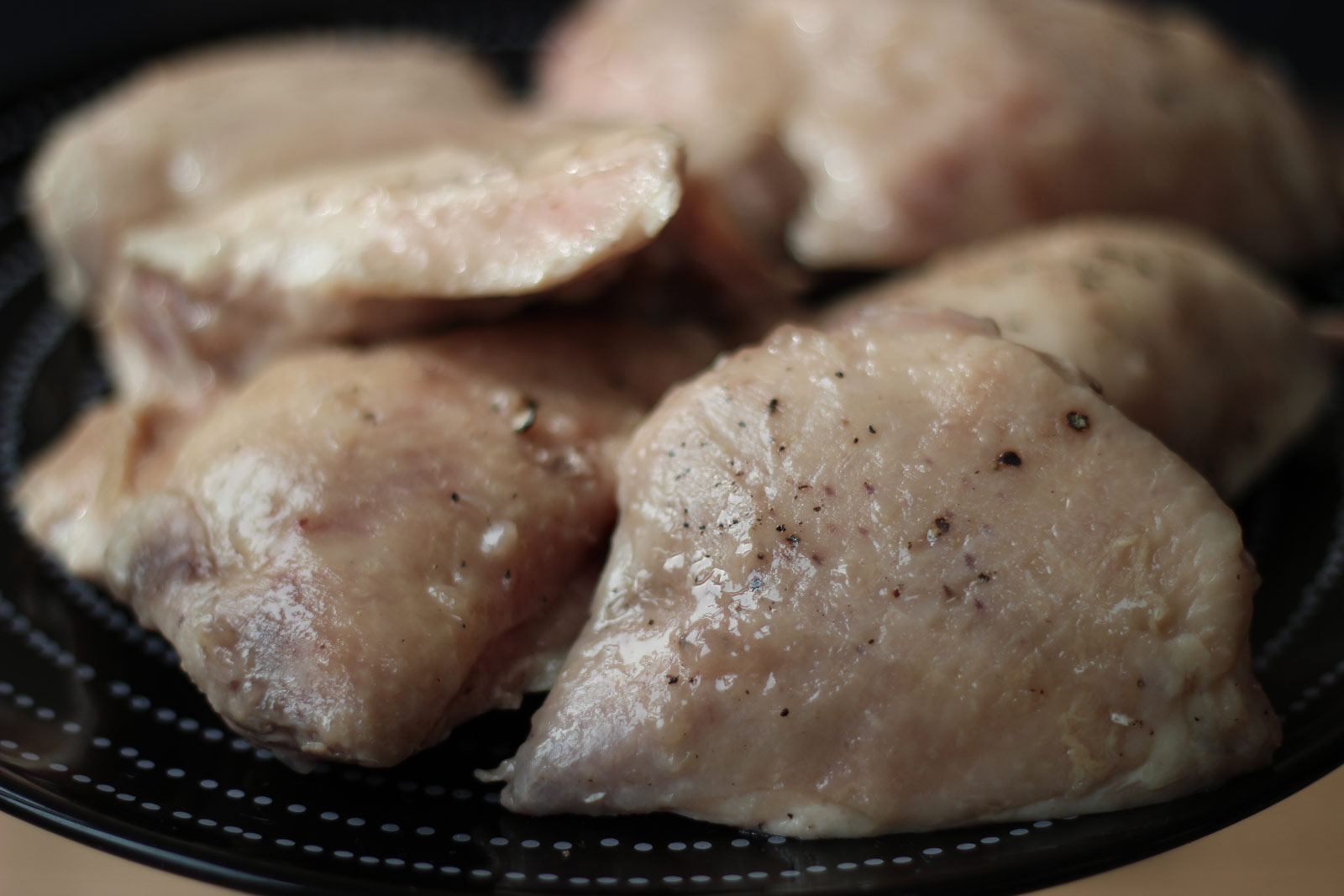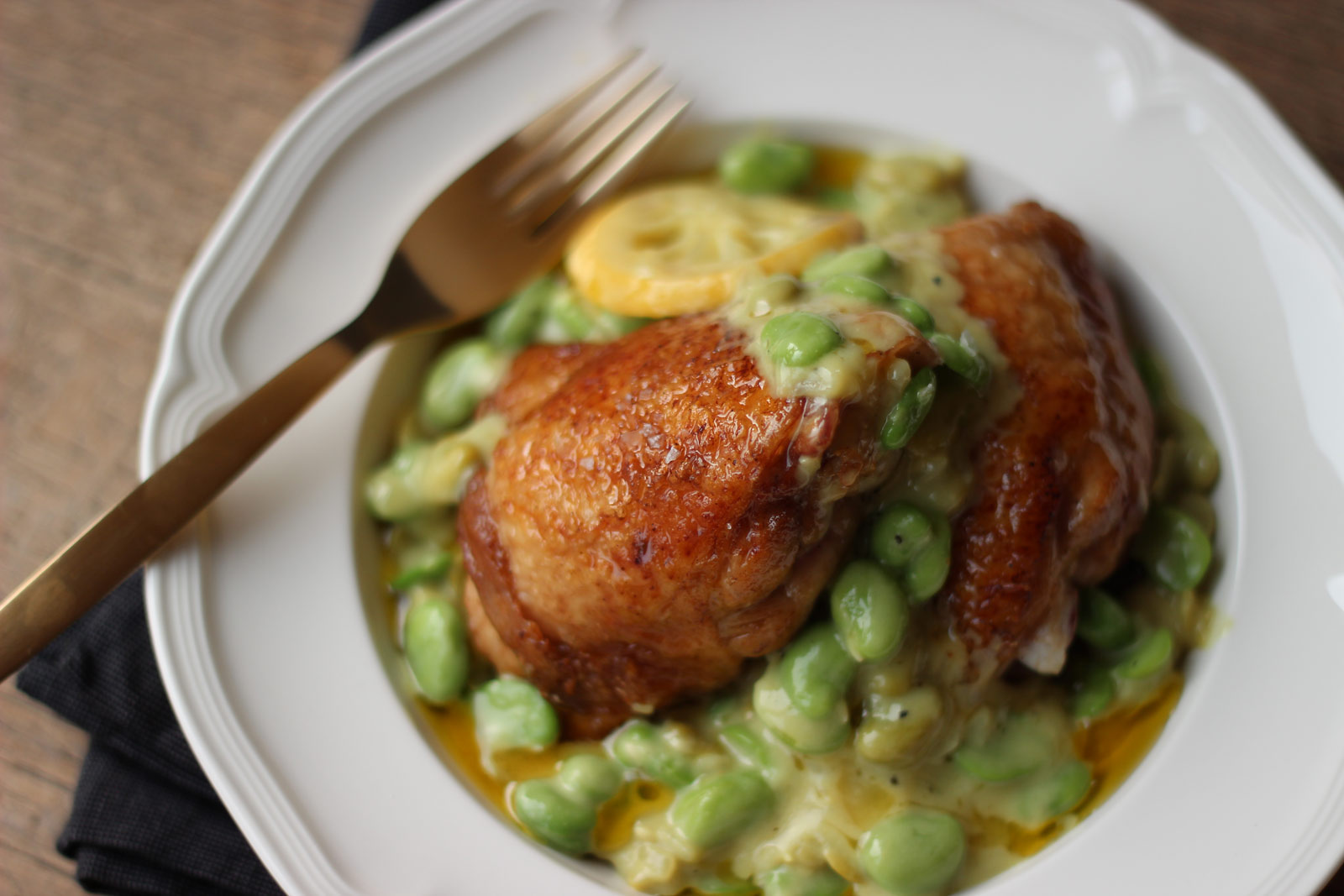 For two
6 chicken thighs, skin on and bone in
6 find slices of lemon
350g shelled broad beans
1 golden onion, finely diced
1 tbsp English mustard
2 tbsp butter
2 tbsp plain flour
400mls white wine
300mls light chicken or vegetable stock
100mls single cream
Extra virgin olive oil
Olive oil
Unsalted butter
Vegetable oil
Sea salt
Black pepper
Method
If cooking sous vide, preheat the bath to 66.6°C.
Season your chicken thighs on both sides with salt and pepper and place them into your vac pouch, then drizzle the lemon slices in extra virgin olive oil and place one on each chicken thigh (non skin side) inside the pouch, then vac seal.
Place into the water bath for 90 minutes, and when done, remove and chill down until cold inside the pouch and set aside until you need them.
When you're ready to eat, fry the onion in a little olive oil on a medium heat until translucent, then add the knob of butter and when melted, add the flour. Using a whisk mix the flour into the butter, then add the mustard, wine and stock and whisk in until the roux is combined and begins to thicken, this will take a few minutes. Turn onto a low simmer and stir occasionally.
Take the chicken out of the vac pouch and gently remove all the meat juices and lemon slices and put them into the mustard sauce, then pat the chicken skin dry with paper towel and season with salt and pepper.
In a frying pan place a large knob of butter and glug of vegetable oil, and turn onto a high heat. When the butter foams and begins to brown, add the chicken thighs skin side down and do not move once in the pan.
Cook on the skin side down for 4 to 5 minutes, then season the exposed side of the chicken and turn over for another 4 to 5 minutes, while this is happening, add the shelled broad beans and single cream to the mustard sauce to heat through.
Serve the chicken on top of the mustard sauce with warm baguette and a large glass of vino.