A FAN OF FUSION FLAVOUR.
In this brothy noodly concoction you'll find ginger, sake, lemongrass, soy, miso and star anise, ingredients found in dishes all over the far east – they come together in this one aromatically and harmoniously, in fact, the flavours here are so delicious you'd think they were made for each other. Slurp.
Let's eat…
Asian style seared pork fillet over ramen noodles in lightly spiced pork and miso broth with crispy fried ginger.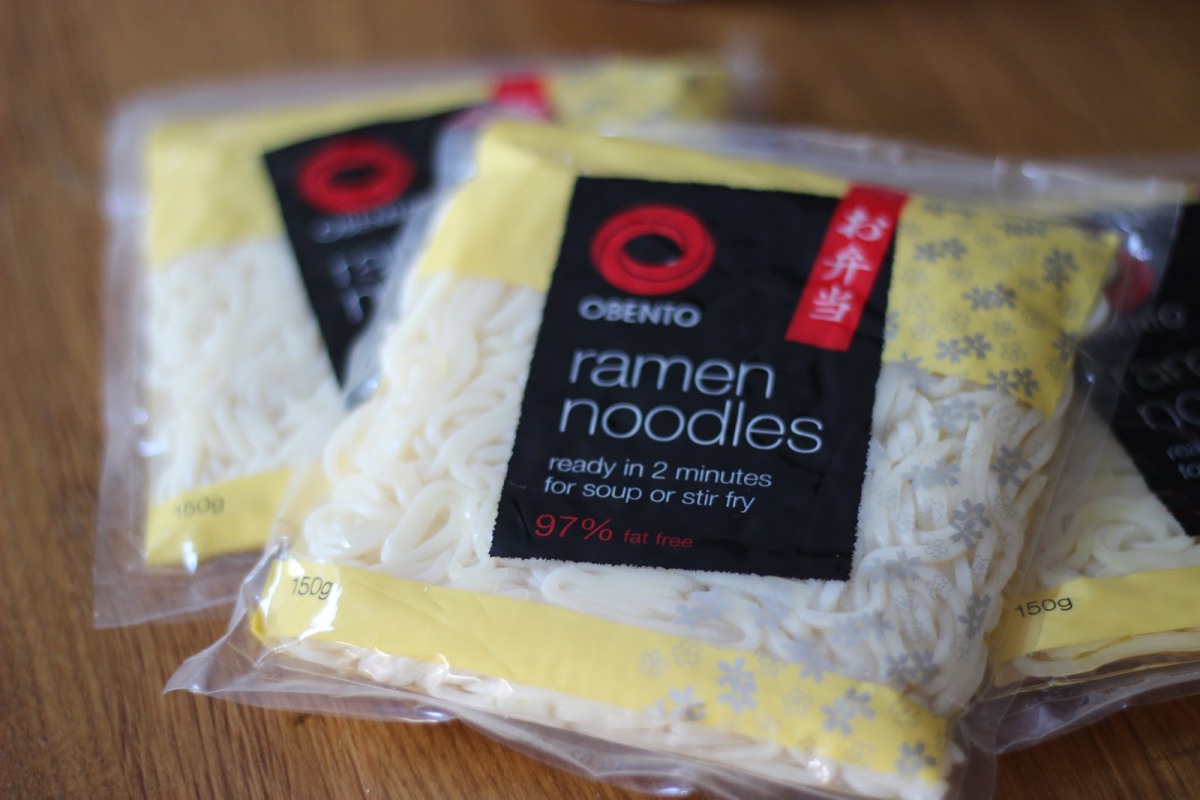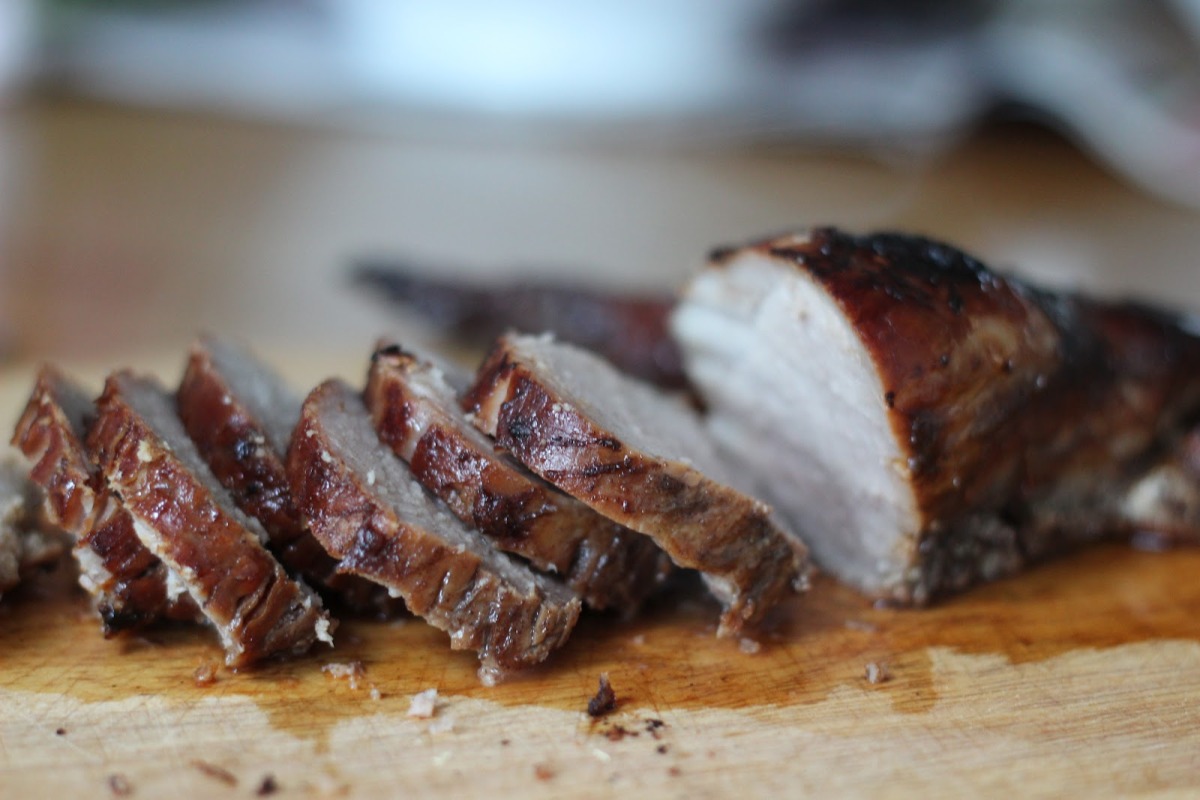 For two: First the pork
1 pork fillet – a lean and super economical cut, this little beauty that weighs 500g only cost me £3.20
1 really large knob of ginger, peeled and cut into matchsticks
1 heaped tablespoon ground star anise (grind it yourself in a pestle and mortar or you can buy it powedered in Asian supermarkets)
1 heaped teaspoon five spice
2 shots Japanese soy sauce, I use Kikkoman – if you haven't got that just use a regular light soy sauce
2 shots sake
2 shots dark brown sugar
2 lemongrass stalks, outer leaves discarded then cut into rings
Frying oil
For the broth
Ready to cook ramen – as many as your greed demands (we do 3 packs between 2)
2 large tablespoons white miso
1L light pork stock
500mls water
A sprinkling of shichimi or Japanese seven spice pepper
2 large handfuls fresh bean sprouts
2 spring onions, finely sliced
A big knob of unsalted butter
A few strands of coriander
A knob of ginger peeled and cut into matchsticks
Method
In a bowl big enough to accommodate the tenderloin combine all its marinade ingredients (apart from the frying oil) and stir until thoroughly mixed. Take your tenderloin and pierce it several times all over, then lay it in the sauce and baste the top with the marinade. Place into the fridge for at least 24 hours, turning several times during the marinade process so that every side is covered.
Preheat your oven to 200°C, put a bit of oil into a frying pan and heat it on a high heat for a few minutes, then add the fillet (taken out of its marinade) and sear on all sides until browned, this should only take around 7 to 8 minutes.
Place the seared fillet into a roasting tin (again without its marinade) and pop it into the oven for 20 minutes.
Whilst that's happening, strain the marinade through a fine sieve into a saucepan and bring it to the boil, once it's boiling knock the heat back to really low for it to heat through and keep warm.
Now place the miso and pork stock into a deep saucepan and bring to the simmer, keep the lid on it and turn it low.
When the pork has been in for 20 minutes remove it from the oven and place the fillet onto a chopping board, let it rest for 10 to 12 minutes.
5 minutes before it's finished resting pop the noodles into the broth and bring it back to the boil, at the same time heat the unsalted butter in a frying pan until foaming then add the ginger strands, tossing until they turn golden brown at the edges.
Turn the broth and noodles and the ginger off.
Carve the tenderloin and pour any meat juices back into the pan of hot marinade.
Ladle the noodles and broth into two bowls, top each with a handful of beansprouts and lay the pork over the top. Drizzle the reduced marinade over the pork and finish off with some coriander, spring onion, shichimiand the fried ginger. Slurptastic!