A MUCH LOVED DISH FROM Les Rochers.
There are many delicious things served in the restaurant (I'll be posting an entry about this weekends noshing adventures in the Pyrénées this week) but my favourite of my dads dishes are the plump and aromatic moules marinière, the generously portioned, vanilla specked, thick and smooth crème brûlée, the robust and comforting Poulet Basque which I blogged recently, and last but not least this lovely quiche Lorriane.
And this may sound like a bit of a bold statement, but I am going to go all out and say it anyway – this is hands down the best quiche Lorraine I've ever eaten. In fact, it's the best quiche full stop. A fine homemade pastry case complete with a crisp bottom houses a slinky savoury custard, densely packed with smoked lardons and cheese. My dad likes to finish the filling with a tiny touch of sage which lends a subtle and welcome herbal touch – it's not a traditional addition but one that really works.
It would make a great dinner party starter, picnic addition or lunchbox treat, though my favourite way to eat it is straight from the oven. That said, it has been known to have been snaffled from the restaurant fridge in the middle of the night. More than once (sorry dad).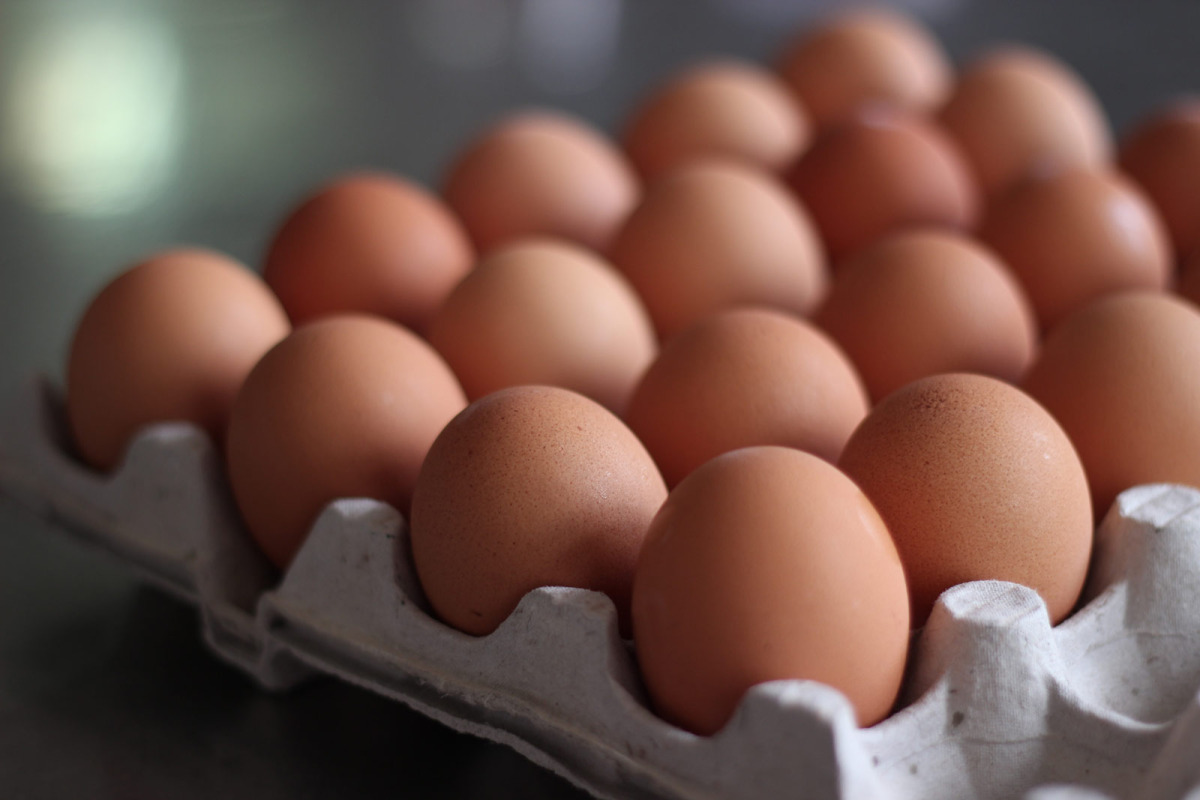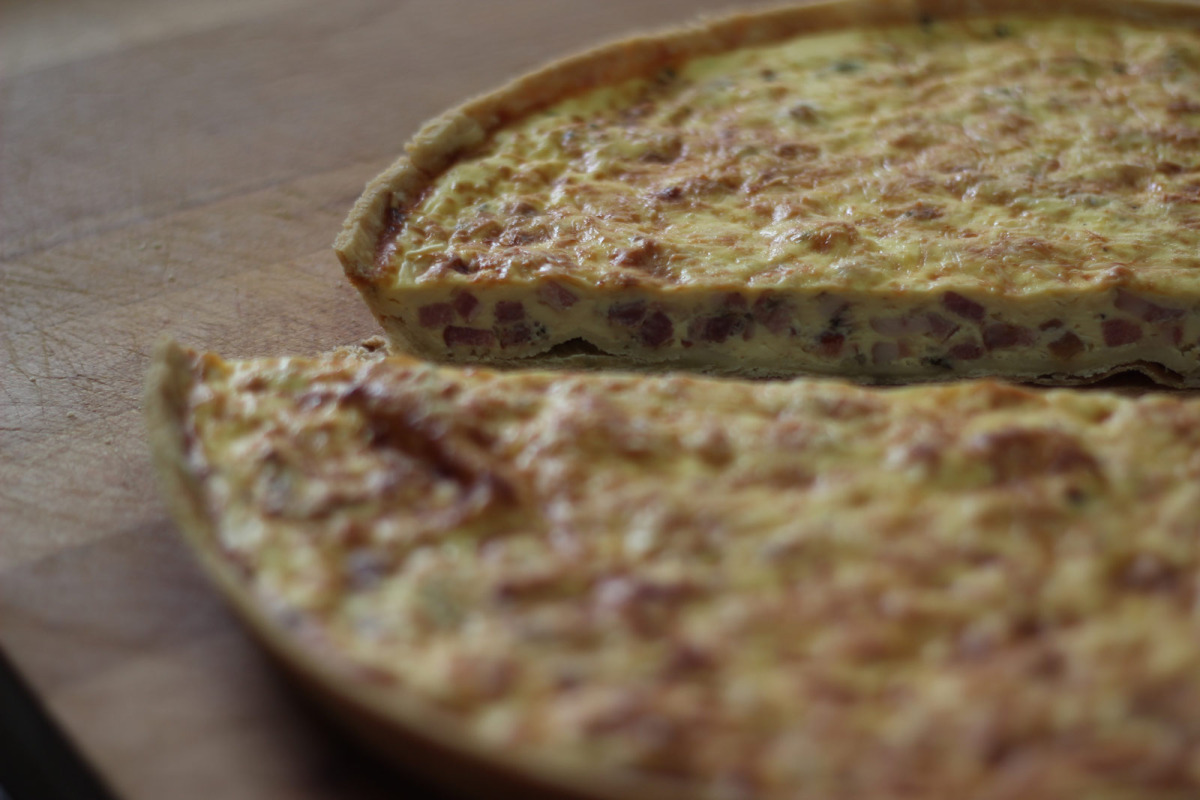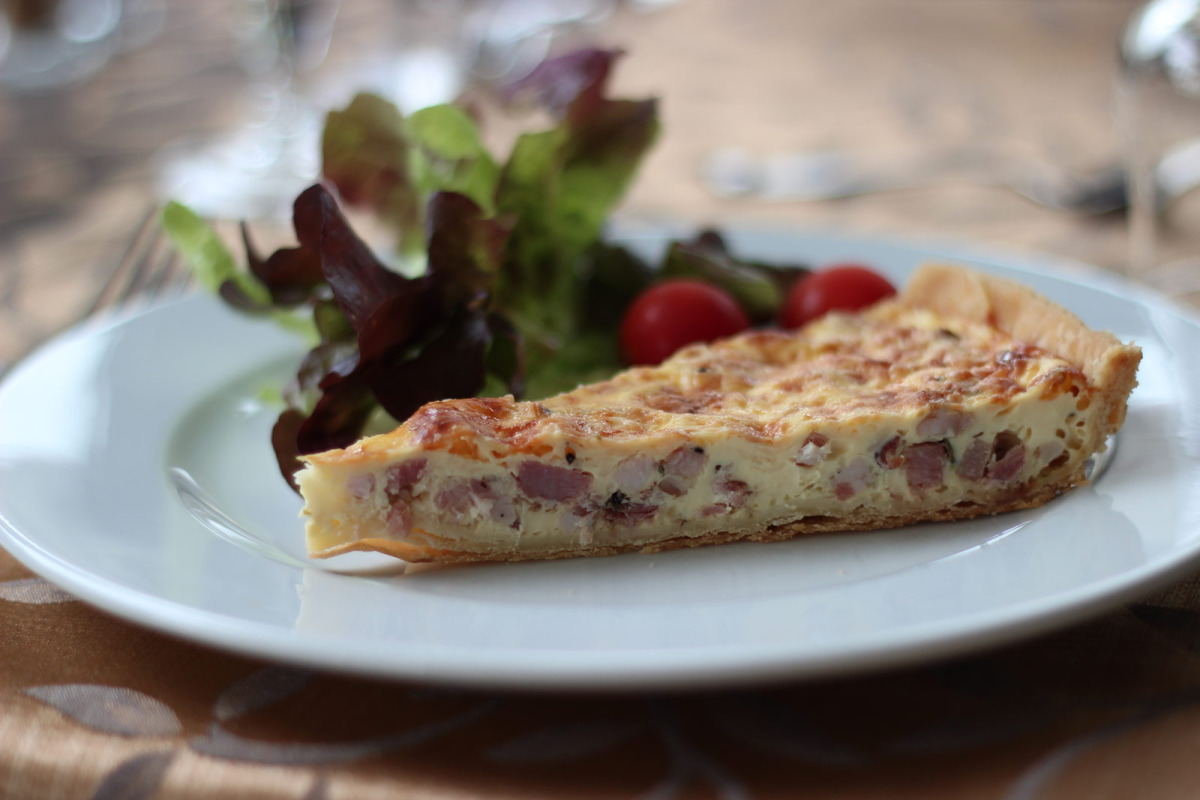 For a 315mm (12 inch) baking tray to serve 12
The pastry
250g plain flour (type 45)
125g cold unsalted butter
1 egg
10ml milk
For the filling
100g chopped shallots
600g smoked lardons, or chopped smoked streaky bacon de-rinded, preferably dry cured
4 medium eggs
4 medium egg yolks
500ml single cream
100g grated Emmental/gruyère cheese
A few fresh sage leaves finely chopped
A grind of black pepper
A scrunch of sea salt
Method
Set oven to 180°C.
Seive flour into a mixing bowl and grate into it the cold butter, add a little salt, and rub in the butter with the flour until it resembles fine breadcrumbs.
Beat the egg and combine with the milk, add about three quarters to the mix using a large knife, finally work the mix into a ball of pastry with one hand.
Flour a worktop and rolling pin and form the pastry into a round flattish disc, adding more flour if too wet, roll in one direction only, then turn 45°, ensure the work surface is still floured, and roll again in the same direction, turn 45° and continue until big enough to fill the tray.
Any tears or mistakes can be patched with scraps of pastry stuck back using the remaining egg/milk mix.
Line with greaseproof paper and fill with ceramic baking beans, or rice, or pulses etc and bake for 13 minutes, retrieve from the oven, allow to cool slightly and remove the paper and beans, return to oven for one minute to dry out the base.
In a large frying pan put the lardons and the finally chopped shallots over a medium heat, and cook to your preference adding plenty of black pepper and the finely chopped sage leaves towards the end.
Tilt the pan and support to allow the fat to drain to one side, leave for at least five minutes, then dispatch the contents into the pastry case, (leaving the fat in the pan).
Beat the eggs and yolks together, add the cream and beat again, pour into the case, taking care not to overflow, finish with the grated cheese, we use emmental or gruyere here at the hotel, but any hard and not too strong cheese will do.
Into the oven, normally about 40 minutes, golden brown and raised is the goal.
Eaten warm with a little salad and a nice cold glass of Jurançon – real men do make and eat quiche!