SLURPTASTIC NOODLE DOODLES.
A few years ago I worked in Leeds, and in moving into my Yorkshire home-from-home I was delighted to discover that Amie (the Cornish girl I was sharing with) was as hooked on noodles and oriental food as I am.
Trips to little Japanese restaurants for ramen noodles in miso broth and Thai restaurants for rice noodles in tom yum soup became an almost weekly occurrence. We'd sit and gorge ourselves on noodles so much that we couldn't move, and getting out of the restaurants often proved tricky (greedy girls).
But noodles weren't just reserved for us eating out, the nights we spent in the cottage we just as full to the brim with noodly goodness and laksa was our king.
Somewhere between a curry and a soup, its flavour is distinctively rich, aromatic and entirely addictive. It's a heady concoction of coconut milk, macadamia nuts, turmeric, kaffir lime, fish sauce, lemongrass, galangal and rice noodles – ingredients belonging to south east Asia and a combination sure to make you want to pay a visit and slurp your way around.
If you're partial to some heat, laksa beggs to be made spicy with a chilli (or three). Eat it ladelled over a big handful of skinny rice noodles and topped with a slug of fish sauce and a few cold cucumber shards. You could make it with chicken if you prefer but for me, seafood is unbeatable in the delicious coconutty liquor.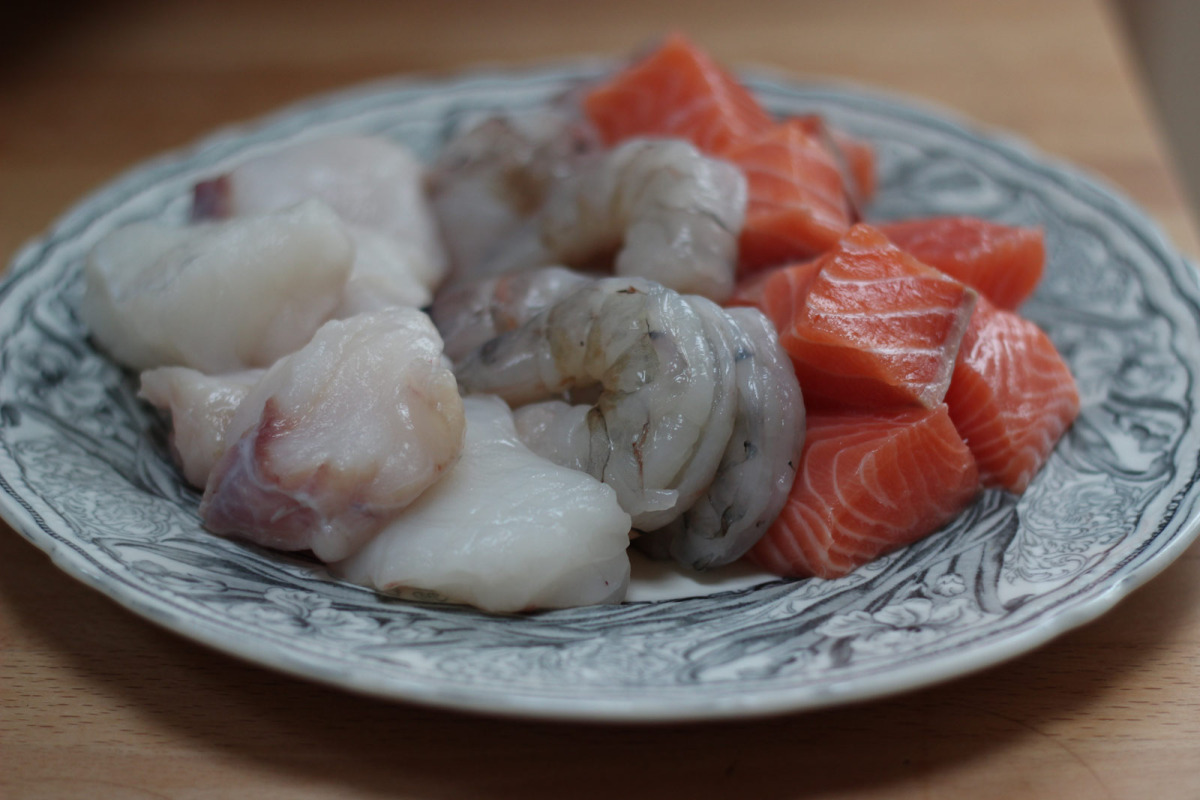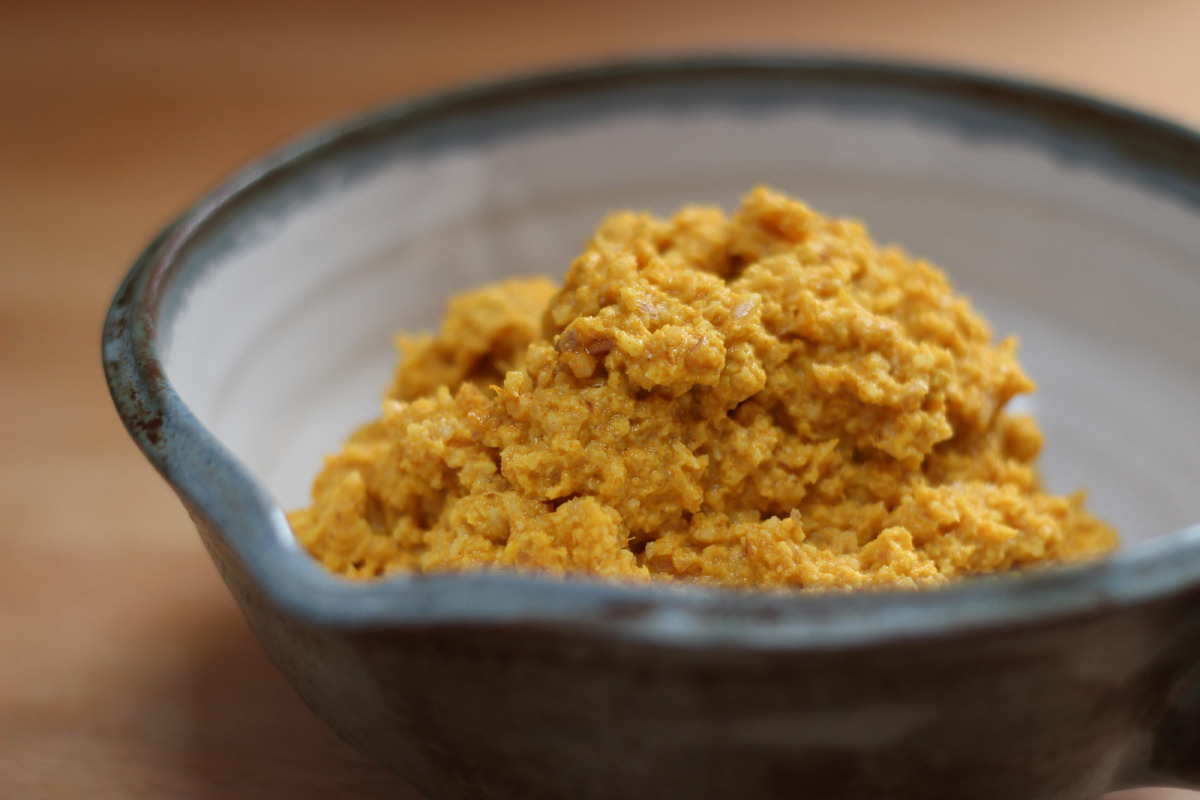 For two
Seafood of your choice, we used diced skinned salmon, monkfish and king prawns
2 cans coconut milk – I used reduced fat, it's significantly less naughty and the taste isn't sacrificed
2 cans volume in cold water
2 lemongrass stalks
1 level tablespoon ground turmeric
1 2" piece of ginger, peeled
1 2" piece of galangal, peeled
50mls fish sauce (or 25mls fish sauce and a tablespoon shrimp paste)
75g macadamia nuts
4 fresh kaffir lime leaves (if you don't have an oriental supermarket near, Sainsburys are now doing these in little sachets where the fresh herb pouches are)
10 shallots, peeled
2 cloves garlic, peeled
Juice of half a lime
3 teaspoons white sugar
Skinny rice noodles cooked as per the pack instructions but remove them from the heat 2 minutes before they are done and sit them in cold water waiting to be used later
2 red or green chillies (if you want it hot)
1 pork stock cube shaped cheat
1/4 cucumber, peeled, cored and cut into matchsticks
A few coriander leaves / mint and bean sprouts for garnish
Method
Into a food processor place the garlic, shallots, ginger, galangal, nuts, lemongrass, 25mls fish sauce and turmeric and blitz until you have as much of a paste as you can (it will be reasonably coarse).
Into a large saucepan with a lid place a couple of tablespoons frying oil and bring it to temperature on a medium heat. Add the paste (pan should sizzle) and stir it whilst it cooks for around 7 minutes – it should be cooking but not browning.
Now add the water, coconut milk, kaffir lime leaves, remaining 25mls fish sauce, lime juice, sugar and water to the pan, stir to combine and put the lid on, leaving it to come to the simmer and then cook gently for around 20 to 30 minutes.
When you're approaching that time bring another pan of water to the boil and put the noodles back in to heat through for a couple of minutes then drain them.
Whilst they're reheating and finishing cooking add your raw fish to the laksa and turn the heat up and put the lid back on, cook for 2 minutes and then turn the heat off.
Put the rice noodles into 2 large bowls and then ladle over the laksa liquor and seafood. Top with the cucumber shards, coriander and a glug of fish sauce and then slurp away.