MONEY AND ITS MANAGEMENT.
It's never been my strong point. But this last few months I've been much more strict with my spending, especially when it comes to food (as you might imagine I've the propensity to go a little overboard).
Each Sunday I now work out a menu for the up coming week, using ingredients that can be spread across more than one dish to provide extra value for money. I guess a good example would be like buying a whole free-range chicken and jointing it myself, using the breasts and legs for two different meals, and then roasting up and simmering the carcass for a stock to use in a third. And with that little bit of forward planning (which I might add I take a lot of pleasure in) we've managed to really reduce our food spend and stick to the budget - whilst still eating interesting meals.
It generally means in an average week that we'll have a few fancy, more expensive dishes as well as a few simpler and cheaper ones, but I'm a firm believer that simple doesn't have to mean boring – and hopefully you'll agree that these little courgette griddle cakes fit into that category, economical and far from dull.
The cakes are crisp skinned and creamy centred, and you can really pick out their flavour amidst the light ricotta and salty Parmesan. You could eat them alongside a number of dips – an umami style paste of minced black and green olives and fresh anchovies would work a treat, or a roasted tomato jam, but on a balmy summer day like today it was the zing of chilled homemade tzatziki with its fresh and crisp cucumber that was just the ticket.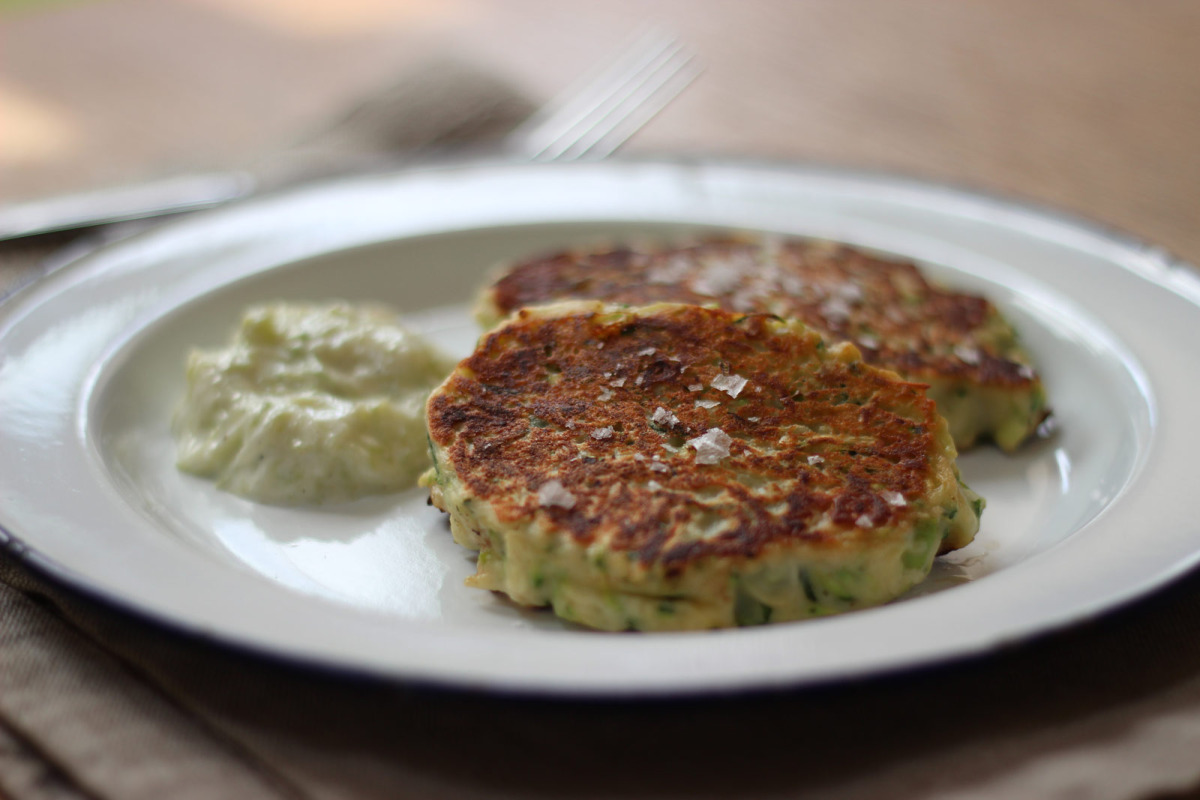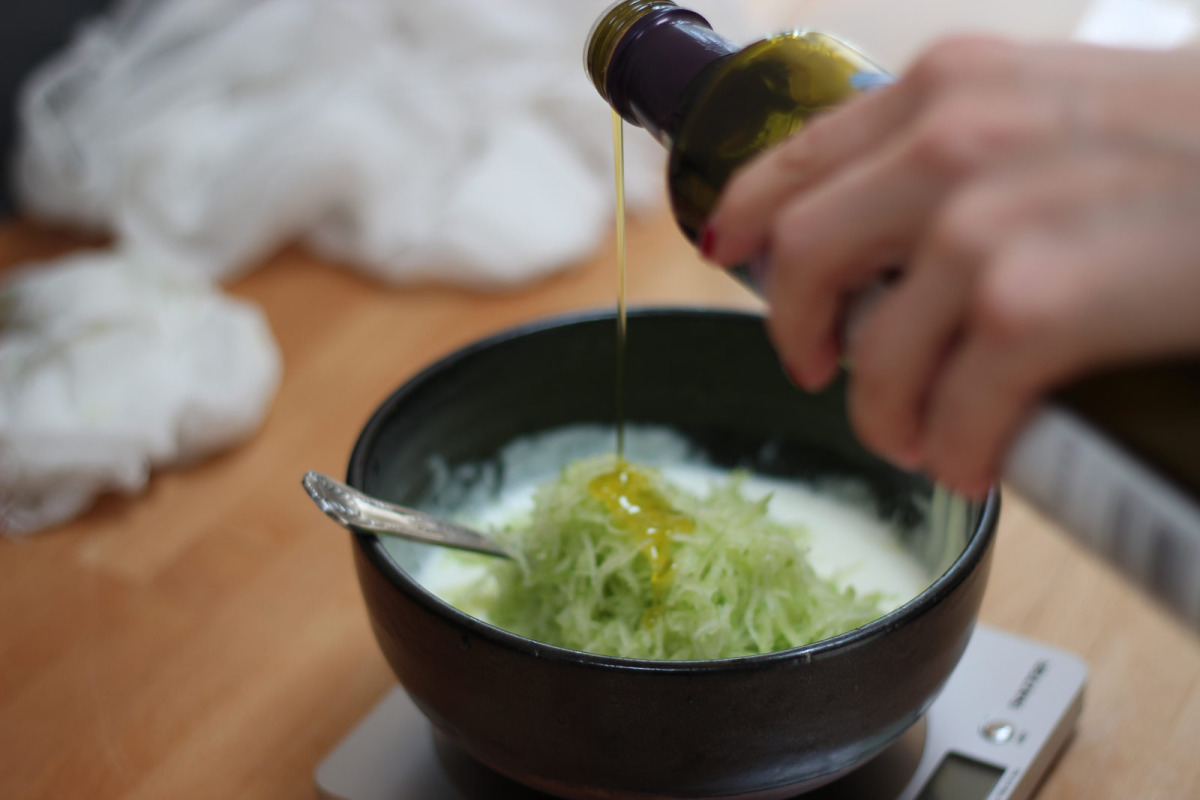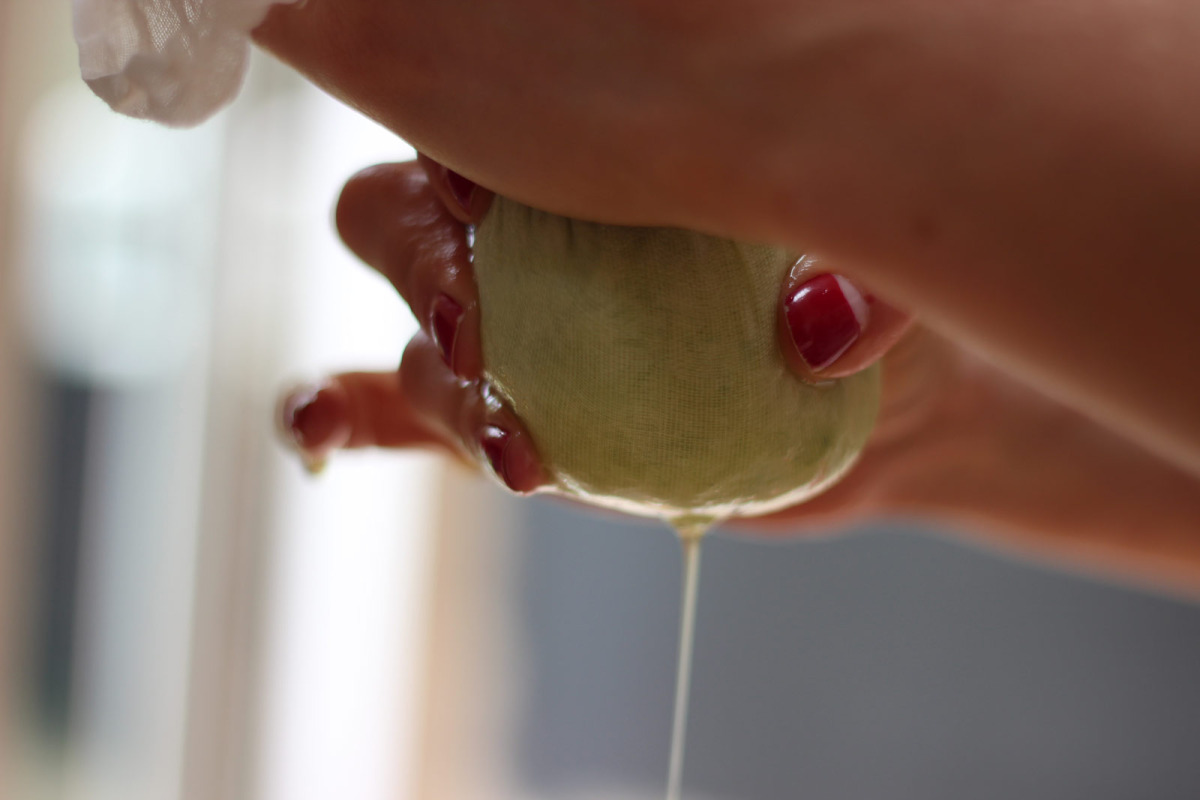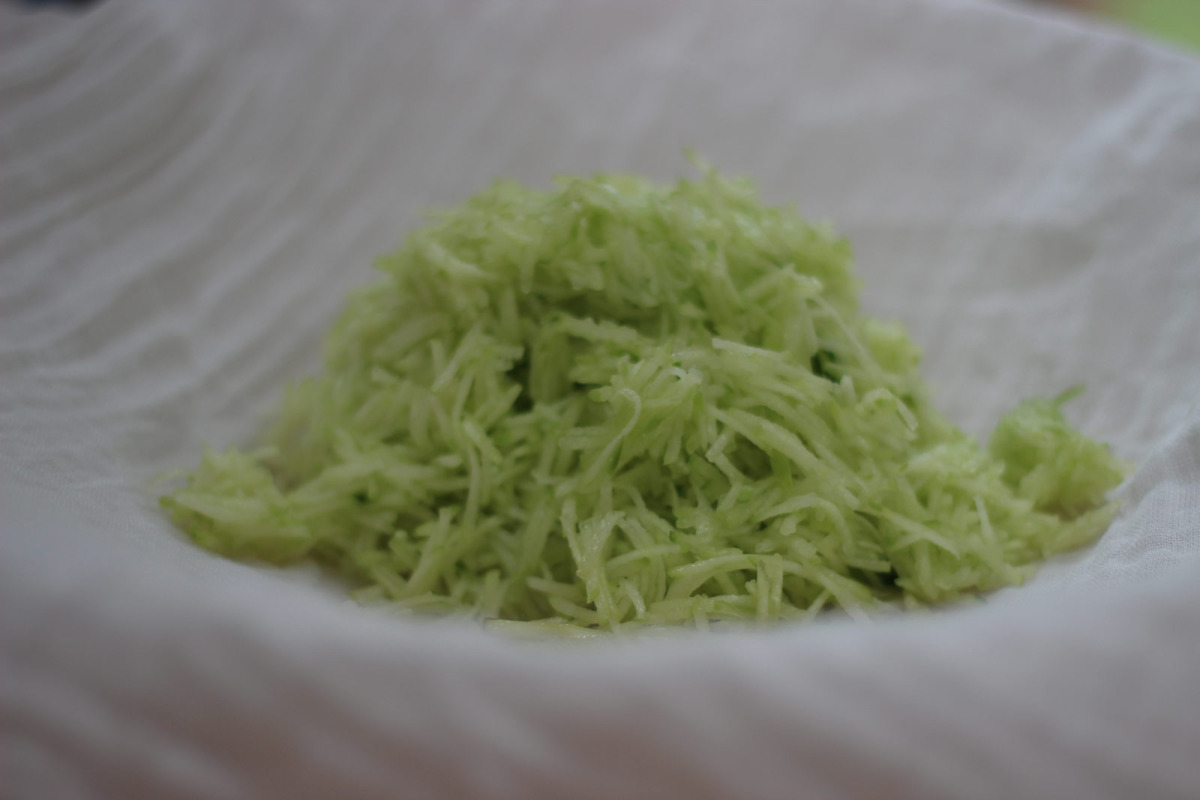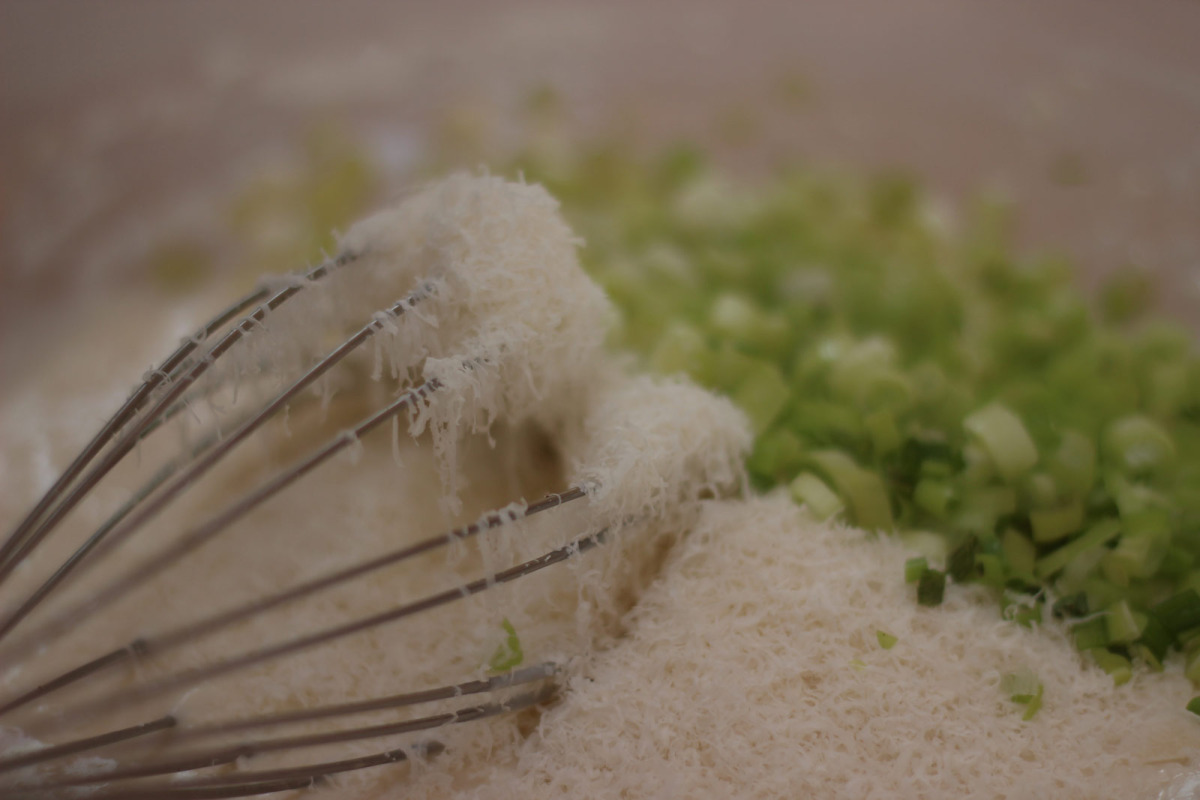 For around 10 griddle cakes
2 large courgettes, grated (you should yield about 470g courgette flesh)
1 egg
100g plain flour
100g ricotta
100mls water
25g Parmesan
4/5 spring onions finely sliced
Sea salt
Black pepper
Butter and a little olive oil for frying
The tzatziki
1 cucumber, peeled and cored and then grated
250g Greek yogurt (I used light)
25mls extra virgin olive oil
Juice of 1 lemon
2 garlic cloves, finely minced
Sea salt
Black pepper
Method
Start with the tzatziki. Take the grated cucumber and using a muslin cloth (or a fresh tea towel if you don't have any) squeeze out the excess water as much as you can.
Into a bowl place the rest of the tzatziki ingredients and give a scrunch of salt and grind of black pepper, mix to combine and then add in the cucumber and mix again – place into the fridge to keep chilled.
Take the grated courgettes and do the same with a muslin cloth to squeeze out as much excess water as you can, then set aside.
Into a large mixing bowl place the egg, flour and water and whisk to form a paste, then add the ricotta, spring onions, Parmesan, a grind of black pepper and scrunch of salt and combine again until thoroughly mixed together.
Using the flat side of your griddle or a frying pan, turn the heat onto a low medium heat – you don't want to cook them too fast, we're looking for a nutty brownness and for the centres to be cooked all the way through. When the pan/griddle is hot add a knob of butter and glug of olive oil and brush it all over the base. Then using a tablespoon, dollop a couple of tablespoons of the mixture onto the griddle/pan – each cake needs about 2 tablespoons so put them one on top of the other.
Cook for around 3.5 minutes and then using a silicone spatula or fish slice, carefully slide right under the cake (you don't want any of it still stuck to the pan) and flip it over. Cook again for another 3.5 minutes until nutty and brown and serve immediately with the chilled tzatziki.