NEED TO UP YOUR GREEN QUOTA?
If like me you sometimes find it difficult to squeeze in all the vegetables we're supposed to eat in a day, then you might like this recipe.
The smooth ricotta batter is crammed with peas, broccoli, spring onions, basil and lemon, with the dip playing host to roasted red pepper. The cakes and creamy and soft centered with lightly crispy skins, so while they're choc full of things that are good for you, eating them won't feel like you're punishing yourself in the pursuit of being healthy.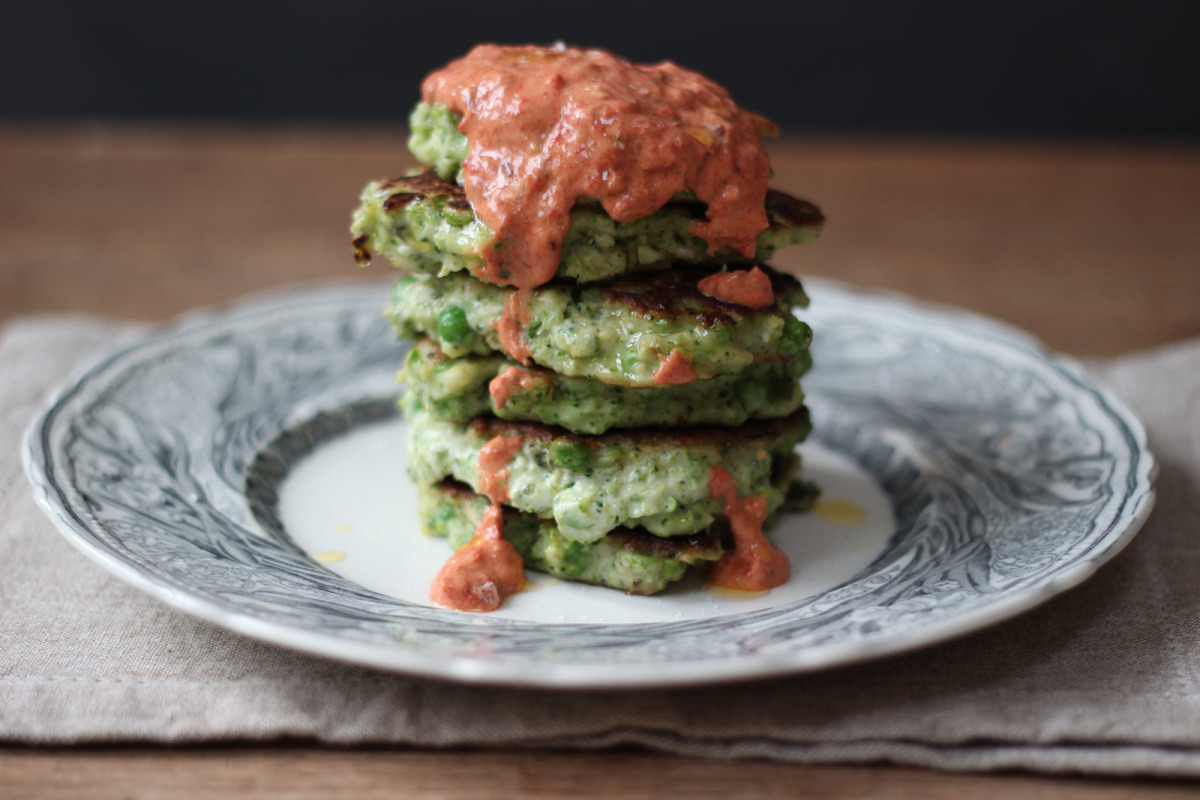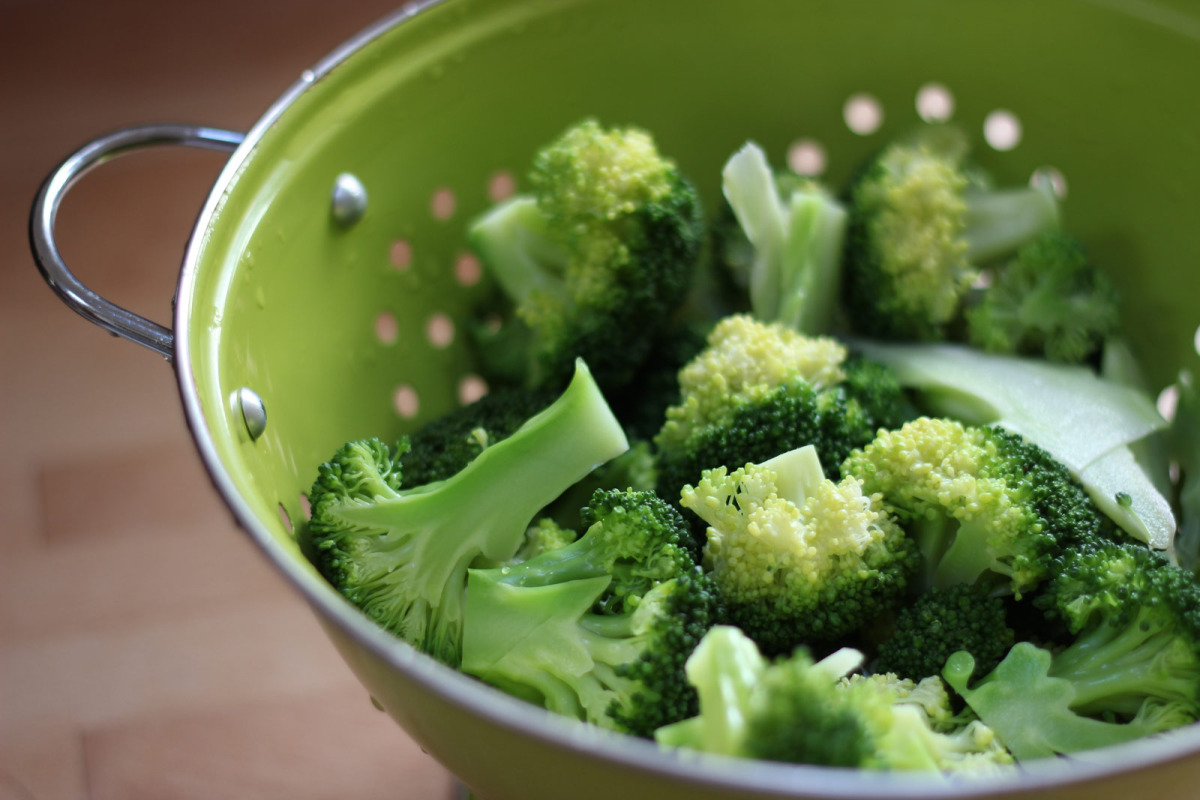 For about 10 cakes
300g broccoli, boiled for 6 minutes then cooled and drained
130g frozen peas for blitzing and 40g peas kept whole
2 spring onions, top and tailed
A handful of basil leaves
The rind of 1 unwaxed lemon
50g Parmesan, grated
150g ricotta
1 egg
150g plain flour
100mls water
Sea salt
Black pepper
1 red pepper, lightly oiled
25mls extra virgin olive oil and more for drizzling
4 tablespoons natural yogurt
Unsalted butter for frying
Method
Preheat the oven to 180°C. When it's at temperature place the oiled pepper into it on a baking sheet and bake for 40 minutes until it starts to char a little. Once done remove and leave it to cool, then pull out the seeds and discard.
Place the egg, ricotta, flour and water into a mixing bowl and combine with a whisk.
Place 130g of peas, broccoli, lemon, Parmesan, basil, 25mls olive oil and a scrunch of sea salt and some black pepper into a food processor and blitz briefly until it's all combined and still quite coarse. Decant into the mixing bowl with the ricotta batter and add the 40g frozen peas. Stir to combine completely.
Take the cooled pepper and place it with the yogurt into the small compartment of the food processor and blitz until smooth. Decant it into a bowl and place it in the fridge.
Put your griddle or a frying pan onto a low-medium heat and add a knob of unsalted butter to coat the base. A heaped tablespoon dollop per cake onto the griddle or frying pan and cook them for 2 to 3 minutes each side, turn over for another 2 to 3 minutes then remove and eat.