Many moons ago I lived in a rough and ready part of town.
What it lacked in beauty it more than made up for in spirit and food, and there I got to experience flavours from far flung places like Jamaica, Kurdistan and Pakistan. It's also where I first encountered a tava and had food cooked tak-a-tak style, oh how I miss the clatter and tastes of Desi Express.
Not two minutes walk from my house was a (rather suspect looking) Chinese takeaway that did a roaring trade. Taking confidence in the sheer volume of diners I looked beyond the facade and took the plunge. Their so named chicken sheung really ignited my taste-buds and I indulged on a regular basis, that was, until said takeaway was shut down for dubious hygiene practices, I and started making it in the safety of my own home.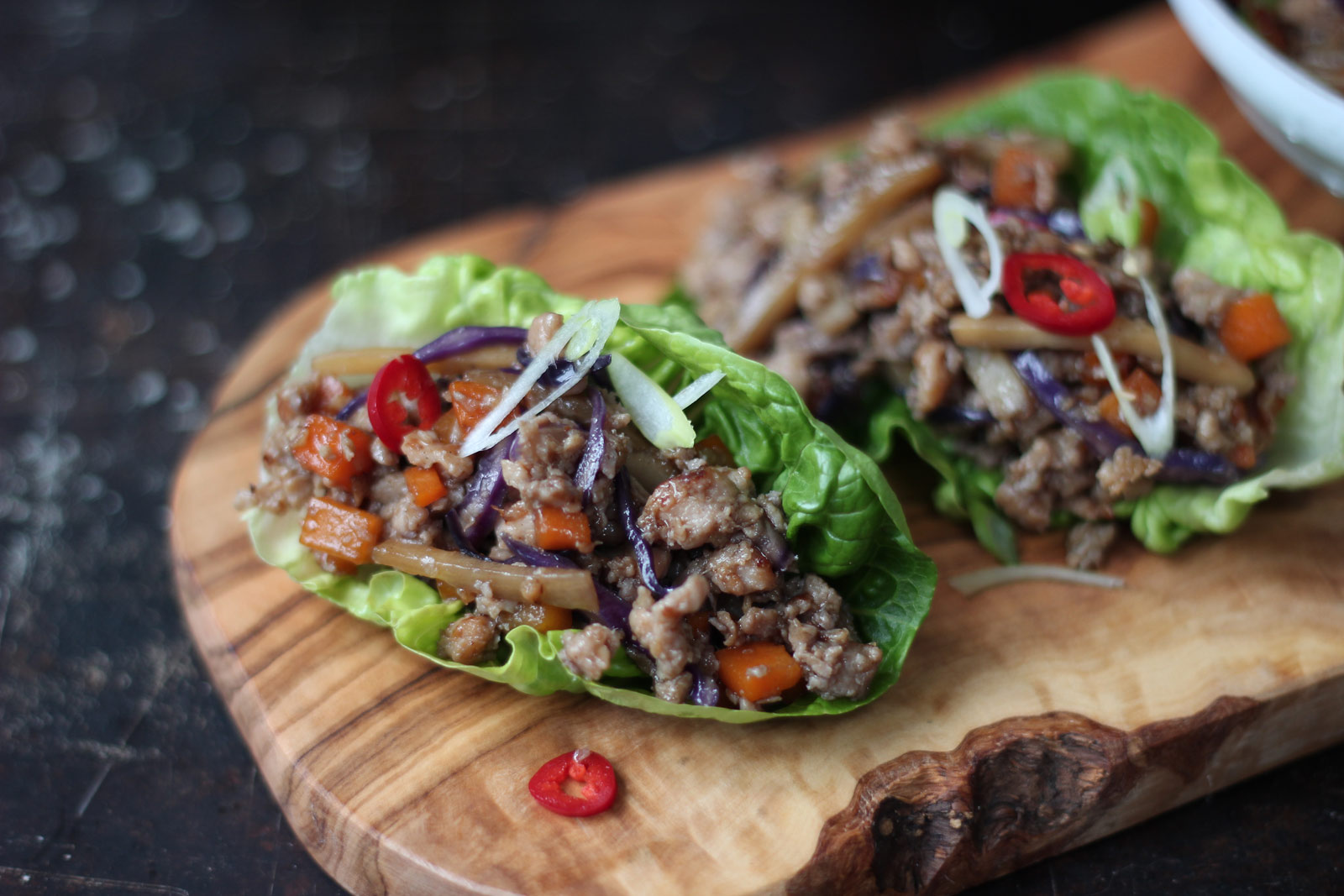 I've no idea about the authenticity of that simple dish, but it's delicious so frankly, I don't really mind. Thrifty and tasty chicken thighs, crunchy carrot, water chestnut and slinky bamboo shoot are cooked with the Chinese staples ginger, garlic, shaoxing rice wine, light soy and oyster sauce, then either stuffed inside iceberg lettuce leaves and rolled up like a pancake roll, or spooned into little gem lettuce leaves. It's cheap and easy to prepare, cooks in one pan and makes a great sharing meal. What's not to like.
The dish is super simple, but in terms of the oyster sauce, this is worth spending a little time getting right. You can buy it everywhere, but look at the ingredients and you may (or may not) be surprised to see that the actual amount of oyster in the jar is less than 1%, sometimes it might be 0% — so it's oyster flavour you're buying, rather than the real deal.
The majority of what I've found in the big supermarkets fall into one of these two categories, and while they will be fine to use, they won't have the richness and punch of a more authentic product. If you have an oriental supermarket near you, this is the place to go and buy the real deal. And if you don't, there are umpteen different online stores that will sell it and send it to you.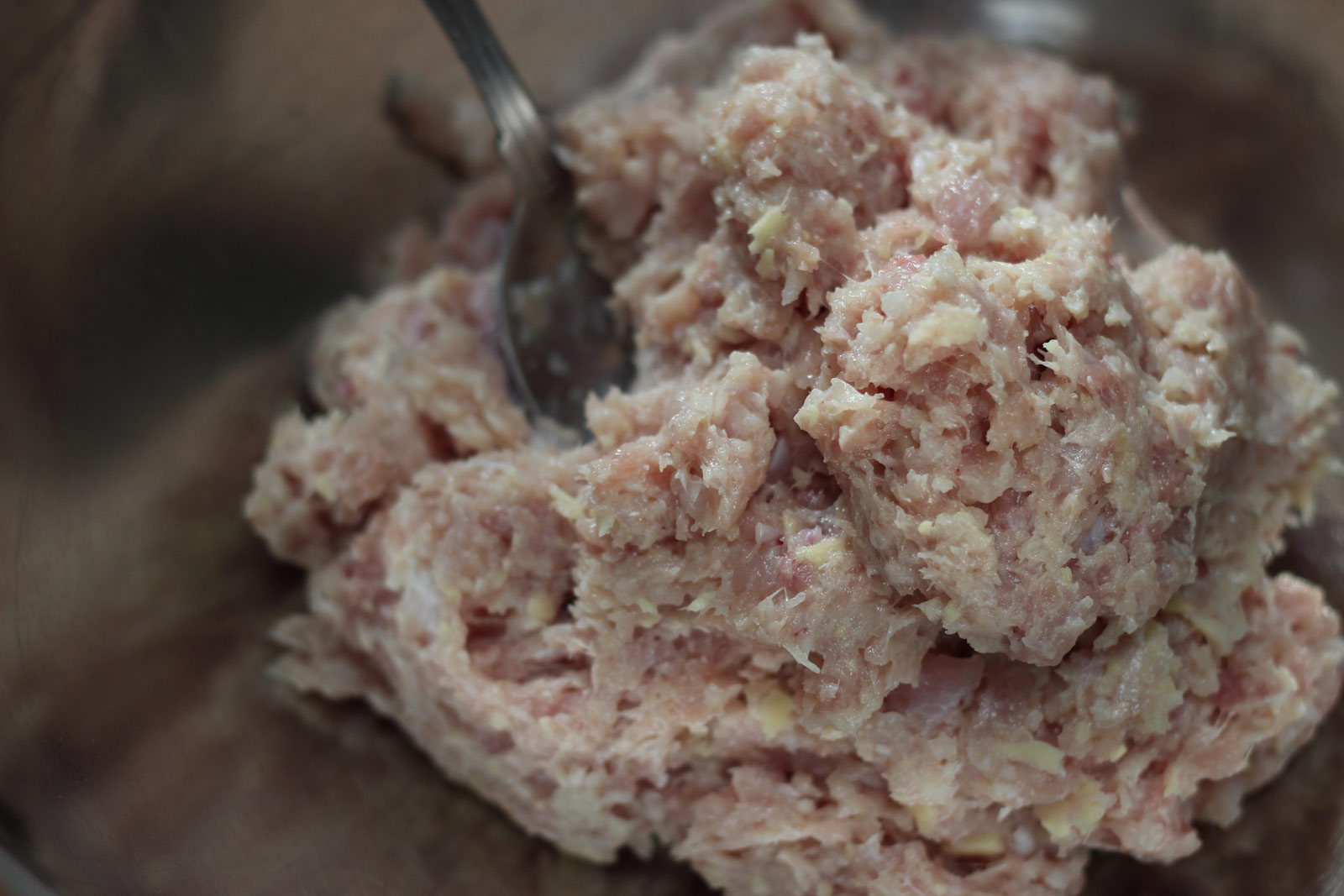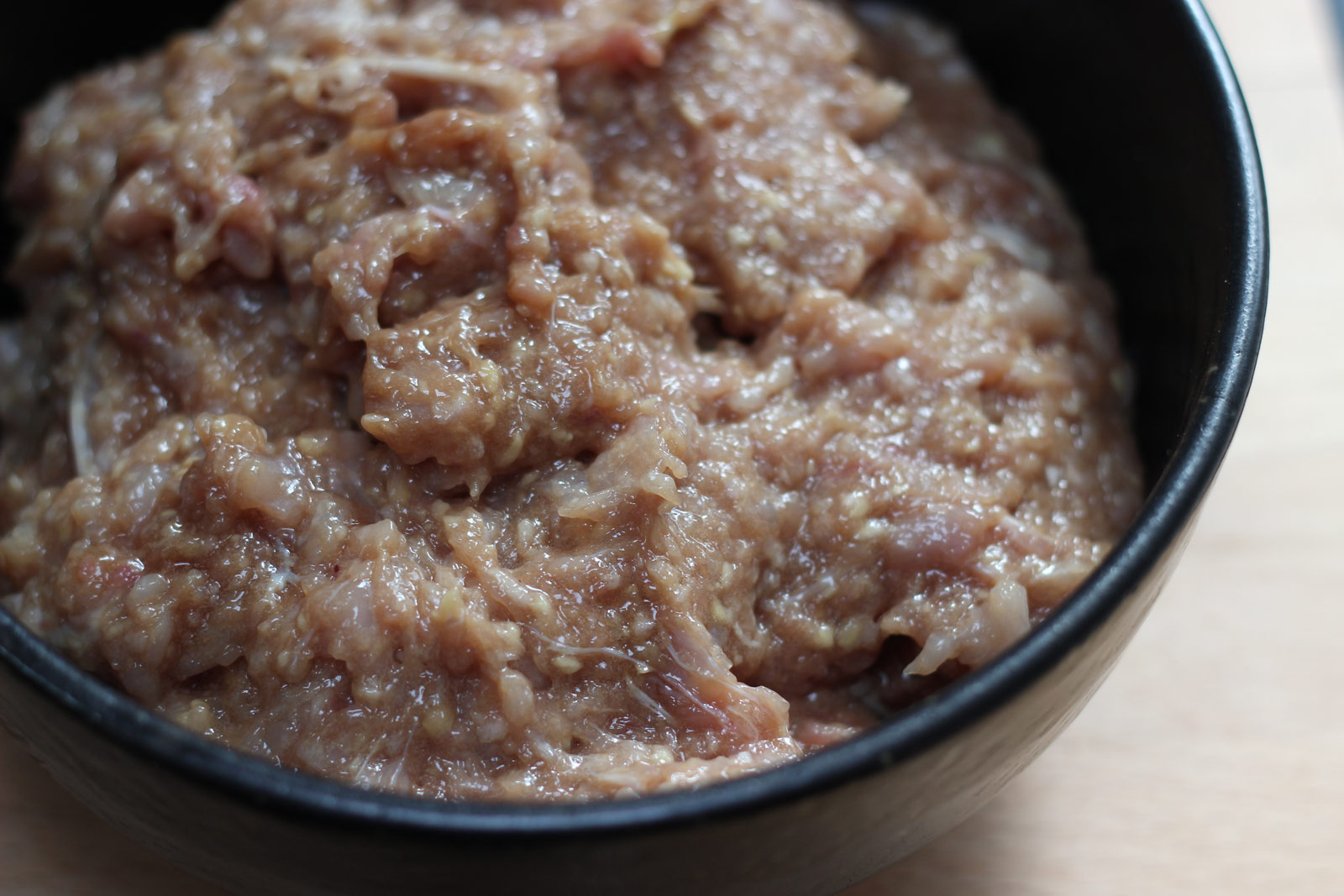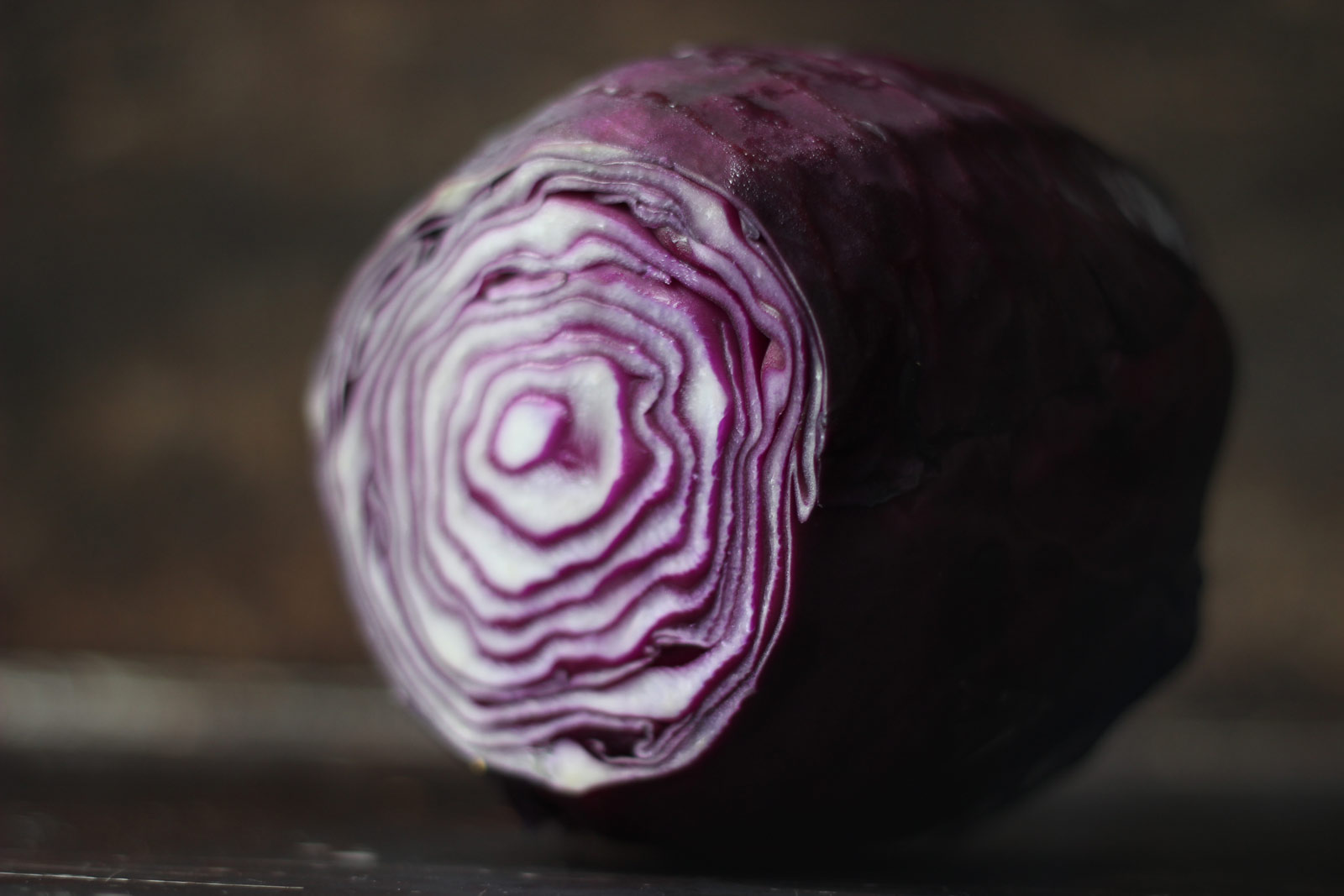 My favourite (and weighing in with 12% oyster extract) is this Thai oyster sauce by Maekrua. Loved so much in our house that I've sacrificed valuable space on the wine rack for bottles of it. Which means I never run out, and never have to brave suspect looking takeaway establishments again.
For two as a main
600g chicken thighs, skinless and boneless
200mls oyster sauce
50mls light soy
50mls shaoxing rice wine — or you could use dry sherry if you don't have, or white wine at a push
2 tbsp rice vinegar
A couple of large thumb sized pieces of ginger, peeled
1 large clove garlic, peeled
One medium golden onion
1 small tin each water chestnuts and bamboo shoots, drained and roughly chopped
1 large carrot, peeled and finely diced
A little red cabbage, finely sliced
1 iceberg lettuce, separated into it's leaves, or 2 little gem lettuce, leaves separated
Vegetable/ground nut oil for frying
Chopped red chilli and spring onion for serving
Method
If you have a food processor, place the onion, garlic and ginger into it and blitz until finely chopped. Then add the chicken thighs and pulse until finely minced — turn out into a large mixing bowl.
If you don't have a food processor, finely chop the garlic, onion, ginger and chicken until finely cut, then place into a large mixing bowl.
Add the oyster sauce, rice wine and soy and mix through the chicken, making sure everything is combined together.
Sit in the fridge, covered to marinade for at least 30 minutes, and up to 24 hours. When ready to eat, remove the chicken from the fridge 30 minutes before cooking.
Place a few tablespoons oil into a wok or frying pan and heat for a minute or two on the highest heat. Add the carrot and cook for a minute or two, then add the chicken mix and spread it out over the base of the pan. Let it sit there and cook for a couple of minutes then turn it and move it in the pan — you're looking for it to have caught a little and turned dark around the edges.
Keep cooking, adding the water chestnut, bamboo and cabbage and stirring and turning the chicken until it all separates into its tiny pieces and is cooked through — this will take in total around 8 minutes, when ready, add the rice vinegar and stir through.
Place the chicken into a large serving bowl with a couple of spoons, and a bowl full of the lettuce cups/leaves on the side, top with spring onion and chilli and devour.