One of nature's jewels.
The classic way to eat an avocado has got to be to pack it full of prawns in marie rose sauce. I must have had this 1970's treat a hundred times courtesy of my beloved grandma. I ate it so often as a child that to this day whenever I visit her she makes sure to have one or two avocados in for me to scoff. That and a pork pie, but that's another story.
These days I'm happy to report that I've more avocado dishes up my sleeve than pink sauced prawns. Like sprinkling them with sea salt and pooling rice vinegar and extra virgin inside them, and blending them into a slinky salad dressing with yogurt, fresh basil, coriander, limes and anchovies. There's a lot of recipe fun to be had with this green jewel of nature, but around my house they've always been chilled. Until now.
The grilled avocado is a warm, smooth and creamy delight, far more delicious than I thought it would be. Especially when topped with all manner of tasty ingredients. Here I went for flavours that I think complement one another nicely and that pack a real punch — so you only need a little of them to make a wholesome dish that rates highly on the healthy scale. Shame the same can't be said for the pork pie.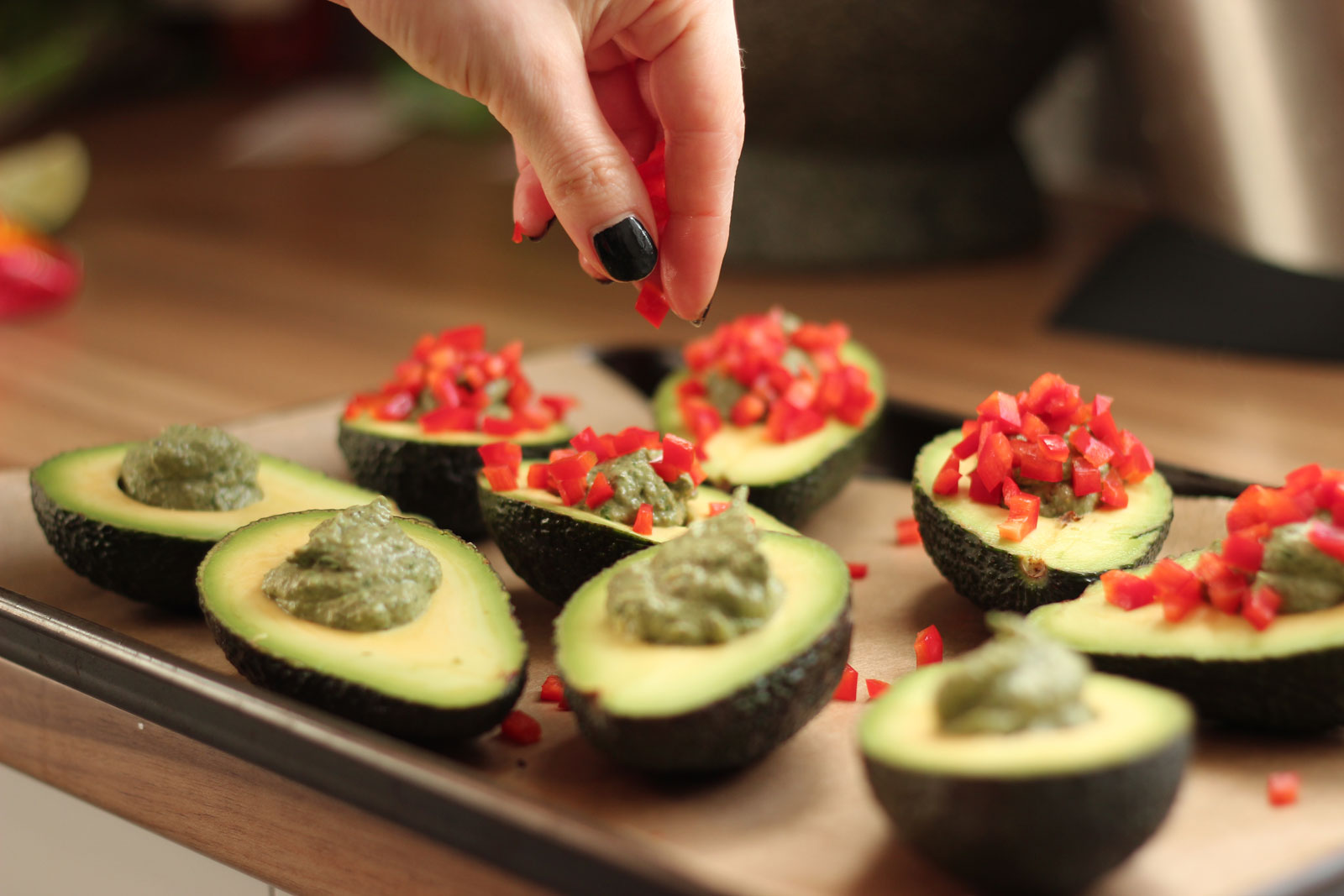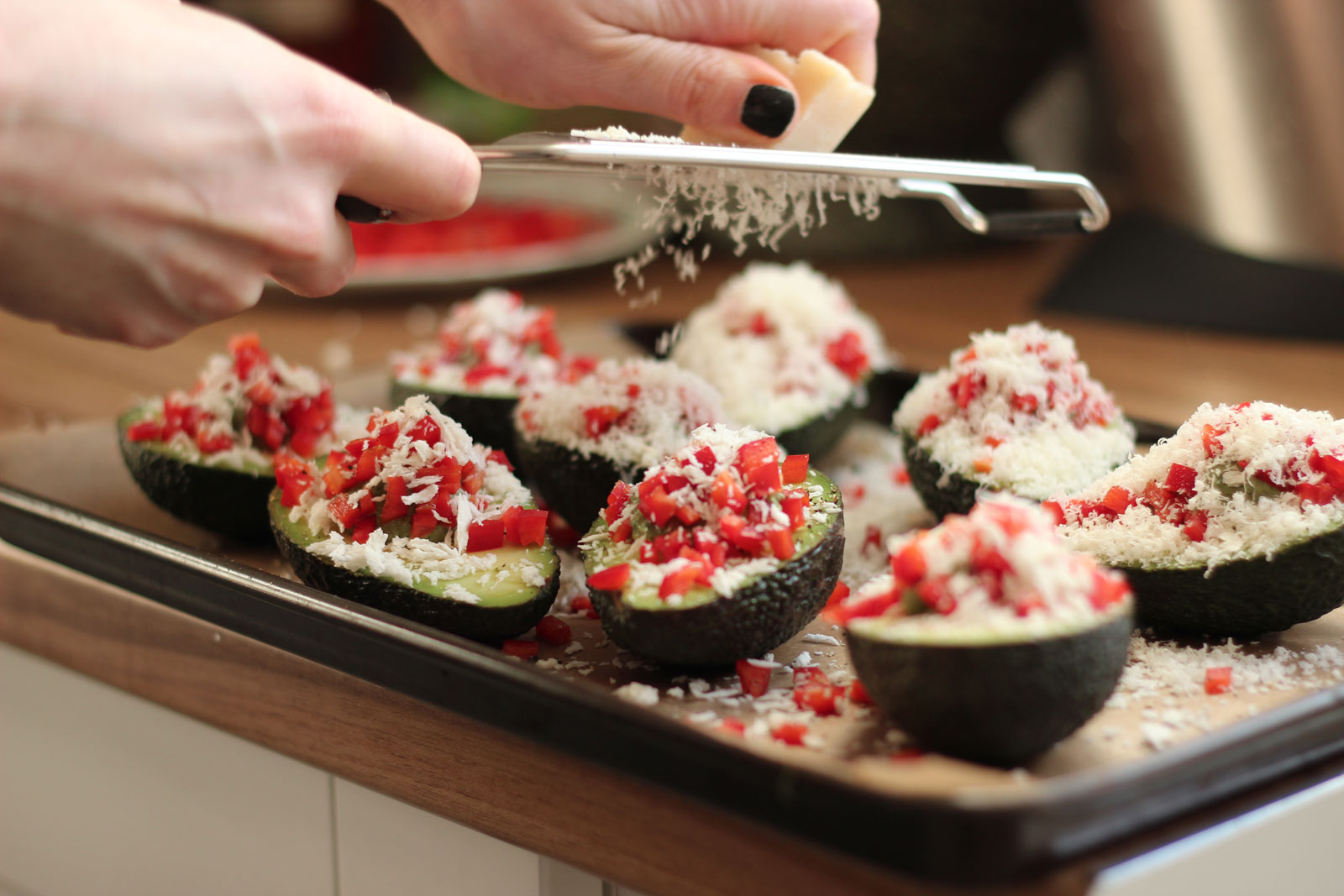 Makes eight filled and grilled avocado halves
4 ripe hass avocados
1 red pepper, finely chopped
50g pitted black olives
2 tbsp skinny creme fraiche
A large handful fresh coriander (leaves and stalks)
Finely grated Parmesan (8 tsp to be precise)
Breadcrumbs — I used panko (8 tsp)
Juice of 1 juicy lime
Extra virgin for drizzling
Sea salt and black pepper
Method
Blend the coriander, black olives, lime juice and crème fraîche to a smooth paste, taste and season with salt as needed (will depend on how salty your black olives are as to how much extra salt you need).
Split the avocados lengthways and remove the stone (I do this by carefully banging the knife into the stone and turning it gently — the stone pops right out and the hole is left nice and in tact).
Spoon a dollop of the puree into the stone hole, you want it heaped. Then scatter the red pepper over the top, followed by the parmesan, then the breadcrumbs, and finally a grind of black pepper.
Pop under a pre-heated grill for 6 to 8 minutes, until the breadcrumbs are turning a light golden brown.