Tastes good, feels good, does good.
Like a lot of folk, I'm not great at being told what I can and can't do. And this is no more in evidence than when food is concerned. Cue grumpy face.
I can't deny it, I do like to indulge in pastry, cheese, pasta and fried creations from time to time, but on balance my diet is generally pretty decent. Though despite my (relatively) healthy living, unfortunately I recently found out that I have polycystic ovaries, which means I now need to be more mindful about what I put in to my body.
It seems I've got to go low GI and step further away from refined carbohydrates, convert to pearl barley, crunch through fields of broccoli and eat raw cinnamon. Breakfasts now consist of porridge, there's a fruit bowl on my desk at work, and dinnertime involve lots of vegetables, fish, low GI grains, and combining high and low GI foods together as one pulls the others rating down. Complex? It certainly seems so right now — but I'm determined to figure it out.
Whether you have PCOS or not, we all benefit from looking after ourselves on the food front, my mission is to do it without feeling like I'm being punished — and these little fritters rise to the challenge admirably. Latkes, griddle cakes, patties or fritters — call them what you will, they're a great way to smuggle veggies in to mealtimes, and they work with all kinds of fillings.
These ones are made with cauliflower, carrot, Parmesan cheese, seasoning, an egg and a little bit of flour. They've got a delicious light and grainy texture that gently steams inside as they cook while the outsides turn chewy crispy. And their savoury flavour pairs well with spicy flavours like an easy to make skinny curried dip, or you could go the hot route with some sriracha mixed in to a mix of yogurt and light mayo.
Lunch for two — makes around 6 to 8 fritters
For the dip
150ml natural low fat yogurt
150ml light mayo
3 tsp garam masala
For the fritters
1 medium cauliflower, cut in to florets and par boiled for 4 minutes, then cooled and drained
1 large carrot, coarsely grated
30g finely grated Parmesan
1 tsp sesame seeds
1 beaten egg
2 tbsp plain flour
A couple of pinches of sea salt, and a generous grind of black pepper
Butter and vegetable oil for frying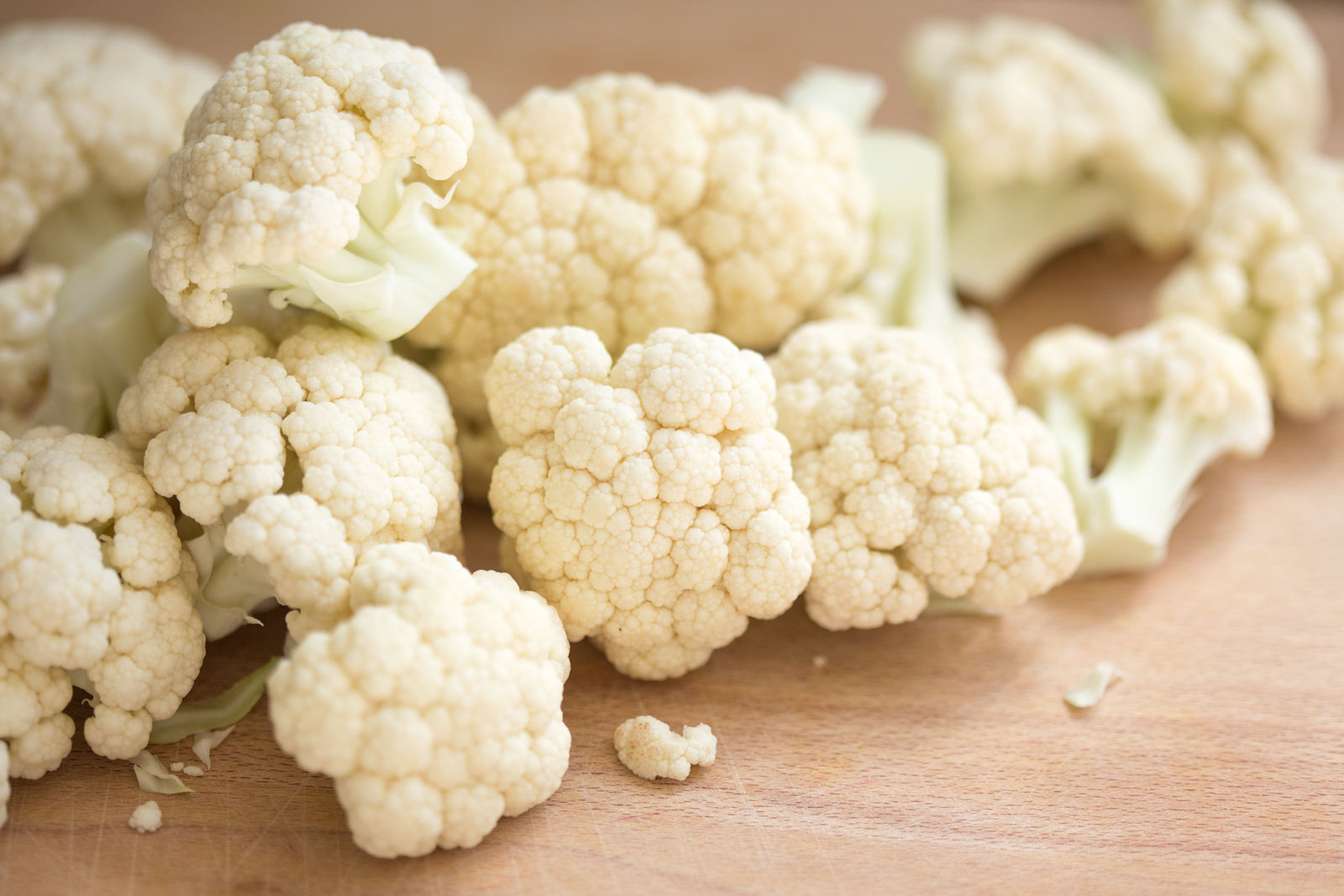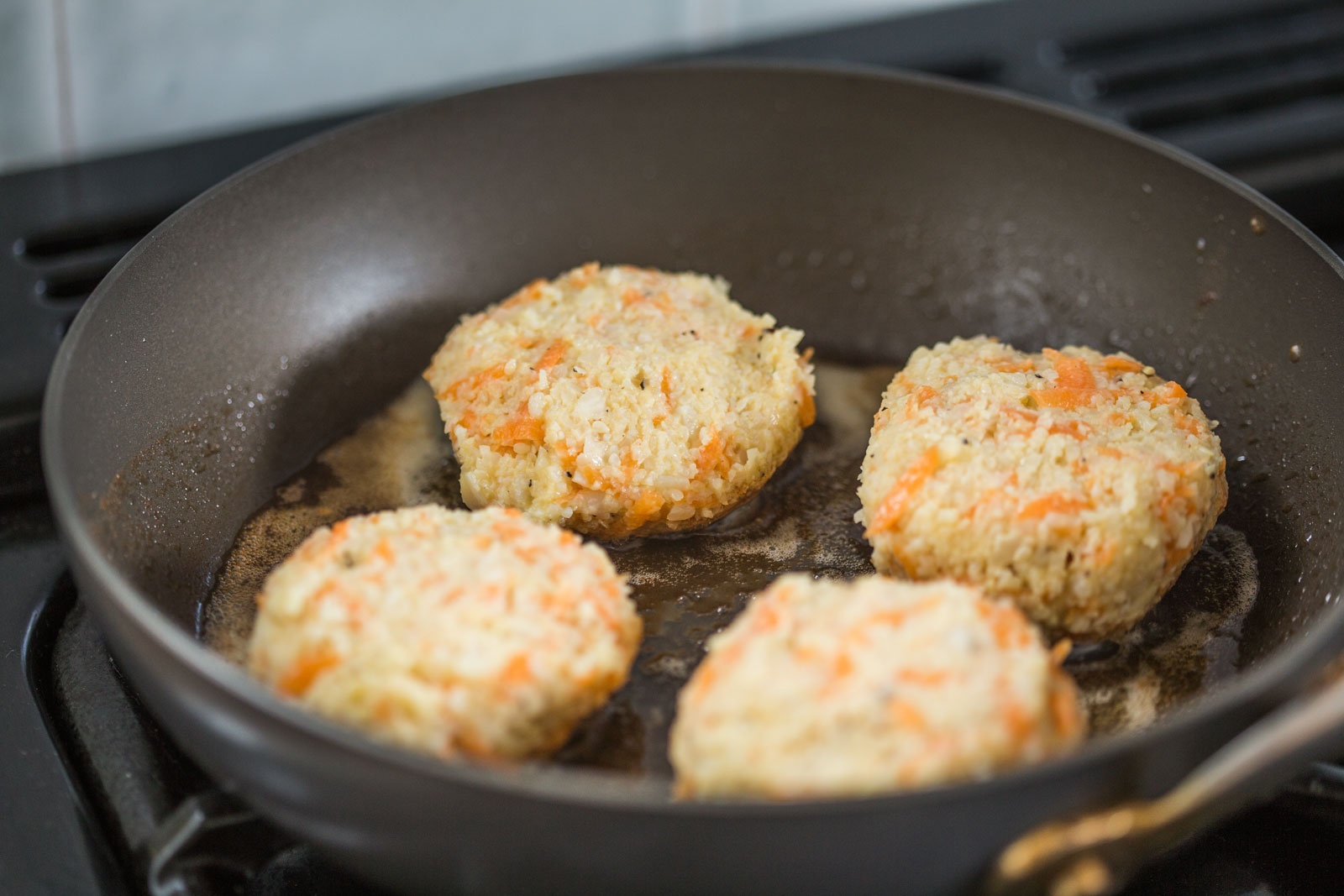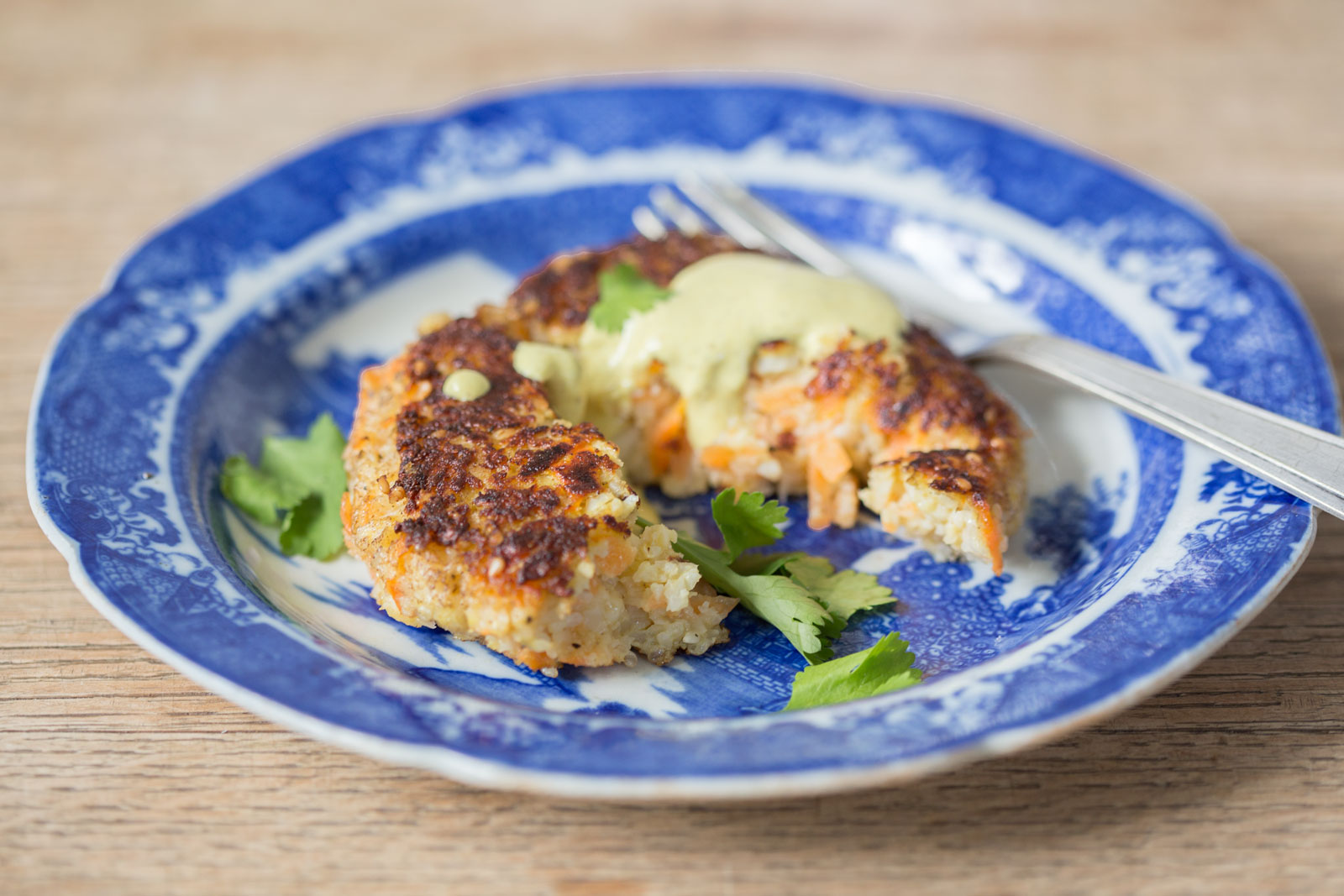 Method
Start with the dip, mix the yogurt, mayo and garam masala in a bowl and mix until combined, place in the fridge until the fritters are cooked.
Into a large mixing bowl place all the ingredients and mix together using a metal spoon.
Form the mixture into balls, pressing firmly between your hands to compact the mixture — as they can break up unless they're firm. Gently press them so that they become fritter shaped and place on a plate. They do best when cooked straight away rather than being prepped ahead of time.
Heat the butter and oil in a pan on a high heat until the butter foams, add the fritters and turn the heat down to medium and cook them for 4 minutes, carefully turn them over (so they don't break) and turn the heat up again, cook the other side for 1 minute on a high heat, then reduce the heat and finish cooking for 3 minutes.
Remove, pat dry with kitchen paper and serve with the curry sauce spooned over the top.