A veggie breakthrough.
I eat a lot of green dishes through the week, but for some reason few of them manage to make it to the site. Determined to put a stop to this seeming anti-vegetarianism, I need to break the cycle with a meat-free main — cue this hearty and healthy creation.
Inspired by a lunch I had at the Rooftop Cafe at London Bridge last weekend, these delicious chick pea fritters are lightly spiced with warming cumin and ground coriander. Sat on top of wilted spinach, topped with coconut riata and a scattering of toasted flaked almonds, they really couldn't be an easier dinner.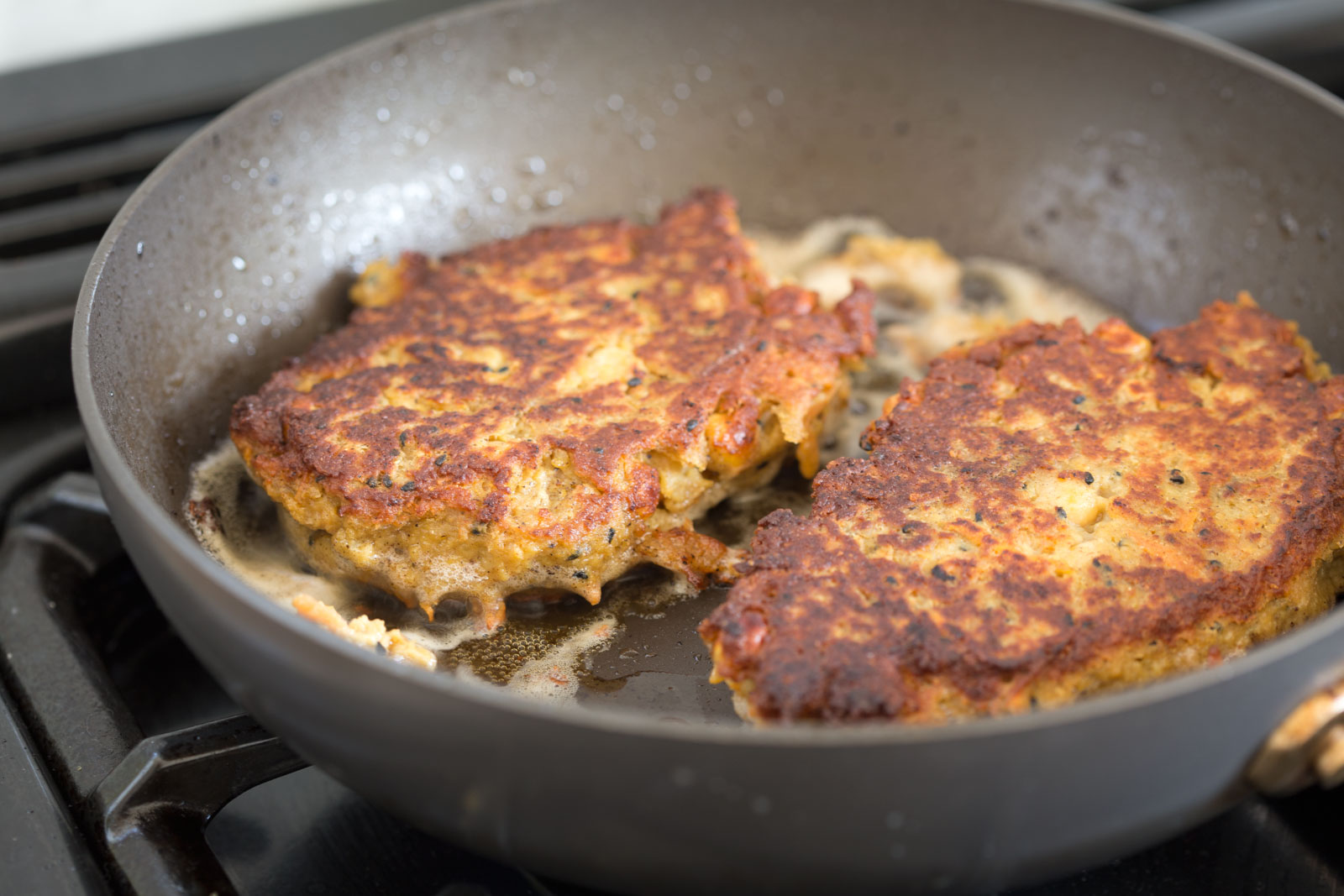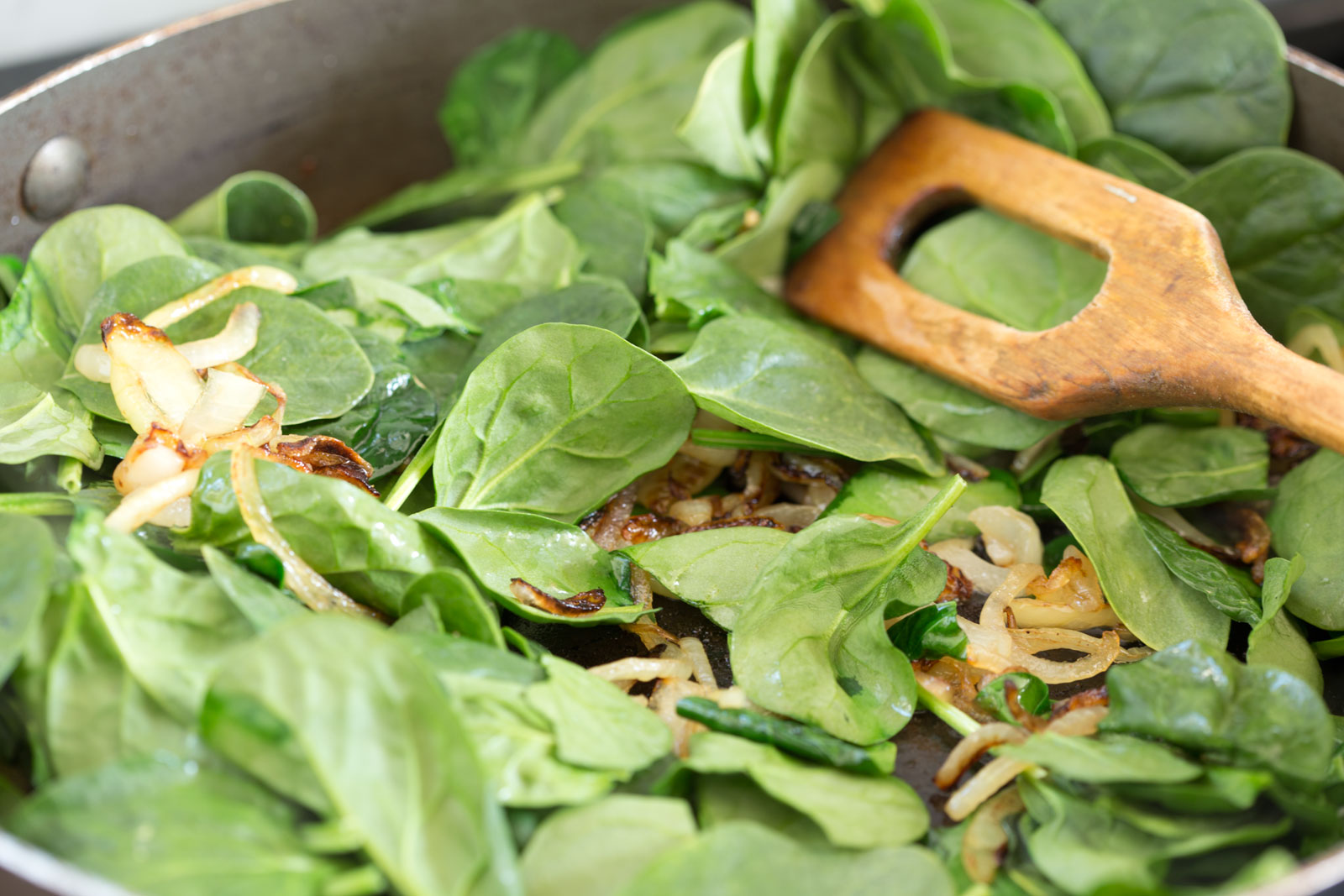 For two
2 cans chickpeas, rinsed and drained
1 golden onion, roughly diced
1 large carrot, peeled and grated
2 tsp ground cumin
2 tsp ground coriander
2 tsp sea salt
2 tsp black onion seeds
3 tbsp plain flour
1 egg
3 tbsp toasted flaked almonds
50ml olive oil
A little butter and oil for frying
For the riata
250ml Greek yogurt
70g fresh coconut, grated
Juice of half a lime
Sea salt
Sugar
For the spinach
400g fresh spinach per person
1 finely sliced golden onion
A squeeze of lemon
Method
Start with the riata. In a bowl mix the grated coconut, lime juice, a pinch of salt, sugar and yogurt, stir until mixed and place in to the fried to keep cool until serving.
Now for the fritters. In a little olive oil cook the onions until soft, about 7 minutes. Then place into a food processor. Add the cumin, salt, coriander, egg, 1 3/4 tins of chick peas and olive oil in to the food processor and blitz until smooth.
Put the rest of the chick peas in to a large mixing bowl along with the grated carrot, black onion seeds and flour and mix together with a spoon until combined.
In a large frying pan add some butter and oil and bring to a foam on a high heat, when the butter foams add a serving spoon sized dollop to the pan and fry for a minute, then turn the heat down to medium and cook the fritters for 3.5 minutes before turning over to cook for another 3.5 minutes.
When the fritters have just gone in the pan, heat some oil and butter in a separate pan on a medium high heat and when it begins to foam add the onions for the spinach. Cook for 3.5 minutes turning them all the time, then when you turn the fritters over, add the spinach to the onions, cooking the spinach until it's wilted, finishing with a squeeze of lemon.
Serve the fritters on top of the spinach and top with the cool riata, and scatter with the almonds.