Summer in a bowl.
You can make many a tasty meal from this thrifty cut. Lamb shoulder is traditionally reserved for the slow cooker, casserole pot or a slow oven roast, where after several hours cooking the meat falls apart beautifully, thereby lending itself to wintery meals and comfort food.
With this in mind, imagine my surprise when I cooked a lamb shoulder in my sous vide from SousVideTools.com and it came out as tender as rump. I'm not kidding. The sous vide literally transformed this hard working cut into something tender, juicy, delicate and far more expensive tasting.
In anticipation of warmer weather (here's hoping fellow Brits) I decided not to go down the wintery route but to give the lamb a summery European slant instead. Rubbing the lovely Cumbrian meat from Udale Butchers all over with a wet marinade of sun-dried tomatoes blended with anchovy fillets and olive oil before cooking seasoned the meat perfectly and scented it when eaten.
For its accomplishment it made sense to keep up the warm European feel. Cooking the giant cous cous with a bit of my Greek Blend for a herbal and fresh background flavour, and finishing the dish with crumbled salty feta, peppers, globe basil, Greek extra virgin, lemon and fragrant and spicy pink peppercorns.
We carved the tender meat into generous slices and lay the hot lamb on top of the warm cous cous, creating a visually vibrant dish that tasted as bright and fresh as it looks. Even the serving dish in its Mediterranean blue splendor (half inched by my mother from my great aunts house on my behalf) played its part in bringing the summer to the dining table today.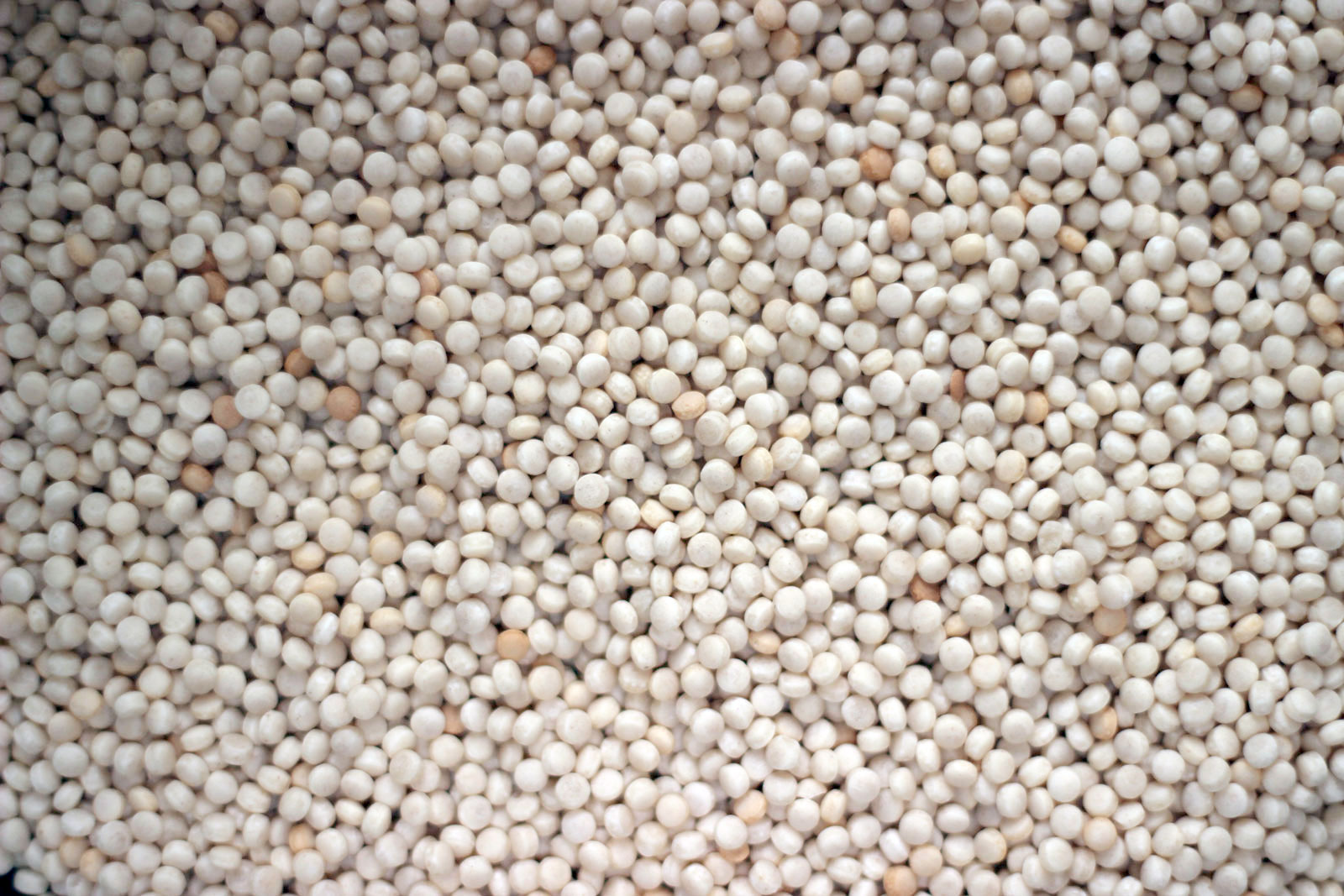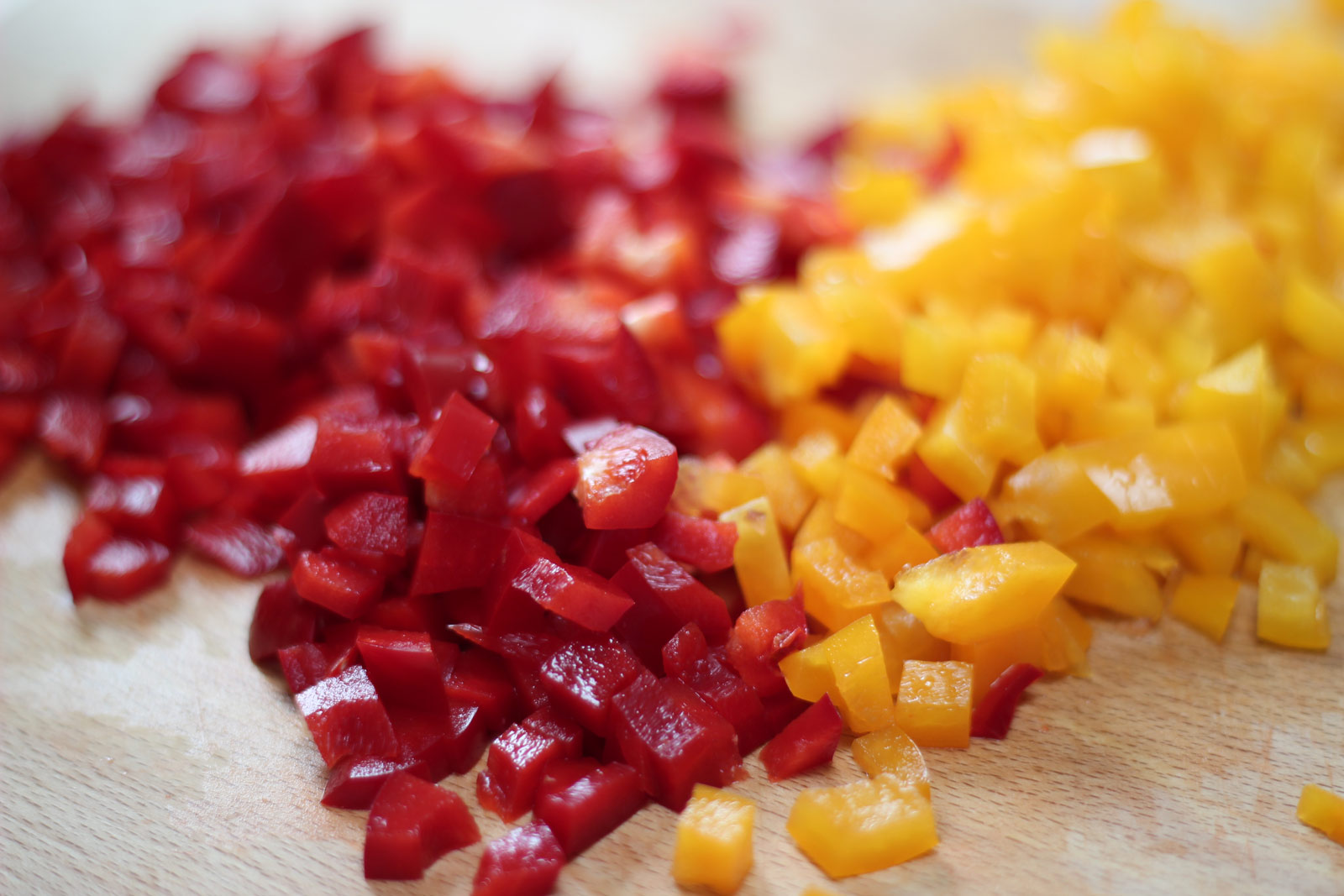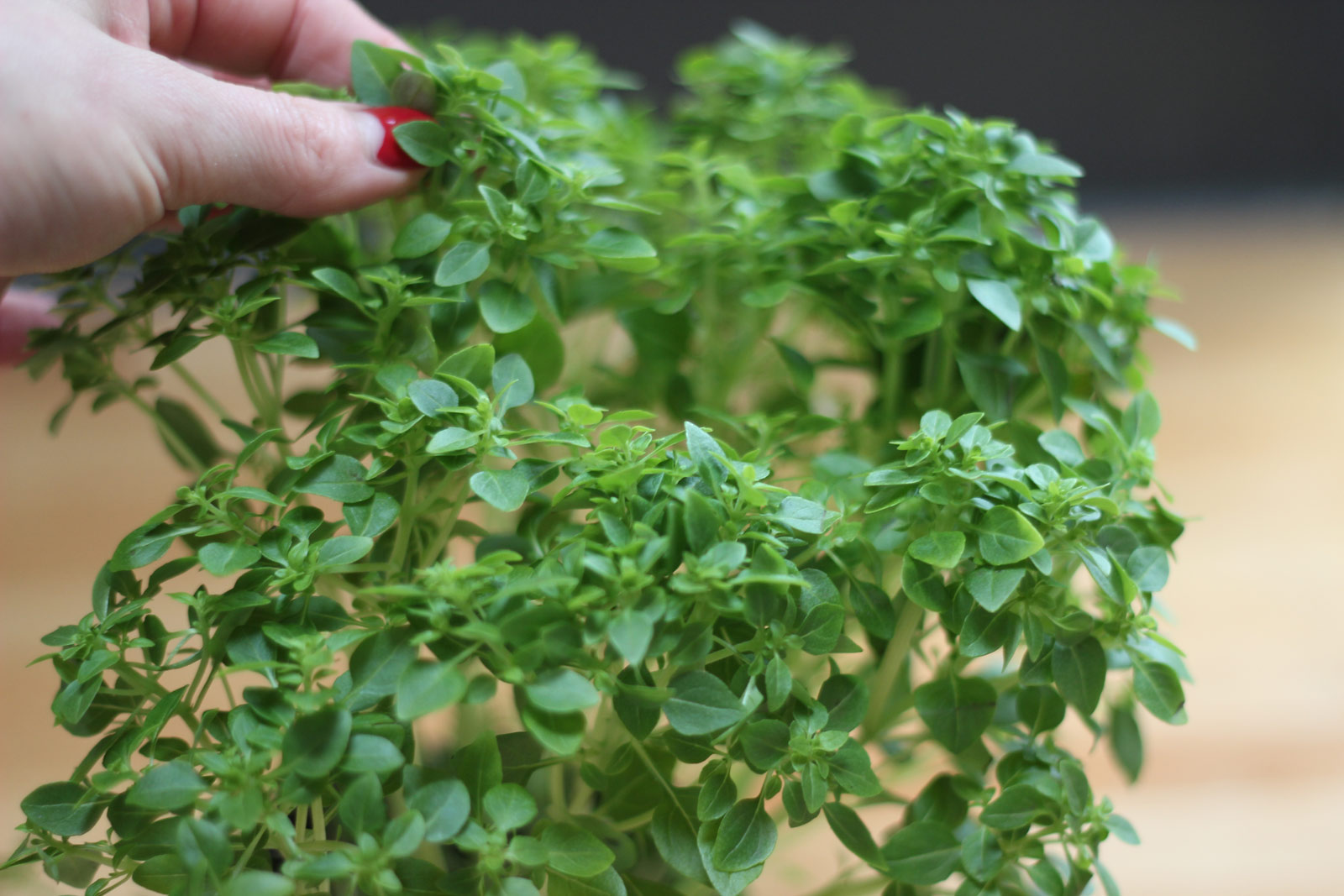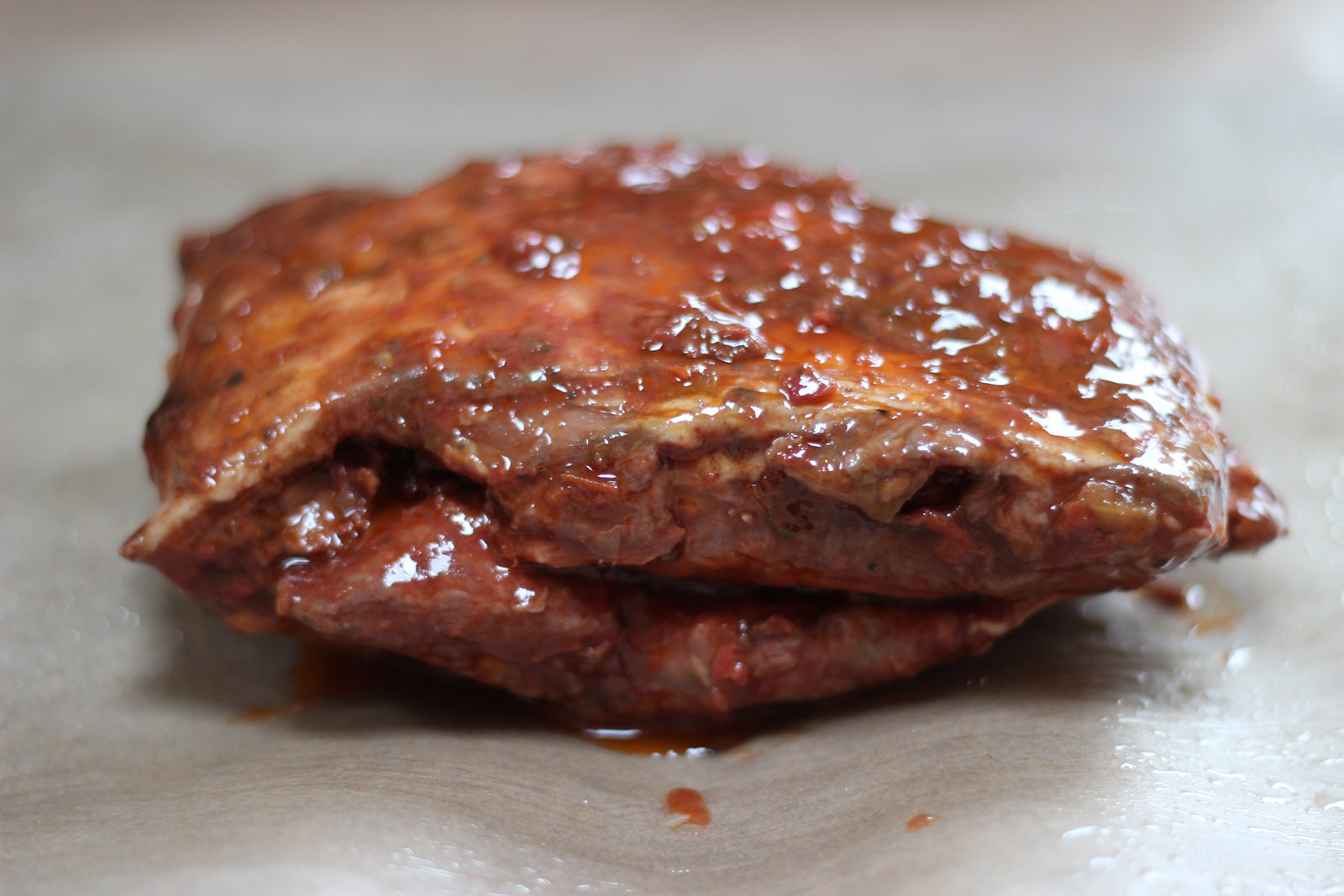 Lunch for four; the lamb
1 boned lamb shoulder (pictured is a half shoulder)
300g sun-dried tomatoes
2 tins of anchovies
150mls extra virgin olive oil
The cous cous
4 tsp my Greek seasoning blend
300g giant cous cous
1 large red onion, finely diced
1 red and 1 yellow pepper, finely diced
1 packet of feta, crumbled just before using
A generous grind of pink peppercorns (I buy them whole and grind in a pestle and mortar)
Juice of one juicy lemon
A large handful globe basil tips – or regular basil if you can't find
Sea salt
Olive oil for cooking
Extra virgin for drizzling
Method
Get your sous vide to temperature, this recipe is 62°C.
In a food processor place the sundried tomatoes, anchovies and 150mls olive oil and blitz until as smooth as possible.
Rub the mixture all over the lamb, over its outer and any openings that have been made in removing the bones.
Seal the shoulder in your vacuum sealer, and then cook in the sous vide once at temperature for 24 hours. Once ready chill down quickly and set aside until needed.
Preheat the oven to 165°C.
While it's coming to temperature, get the cous cous ready.
In a deep bottomed saucepan on a medium heat fry the red onion until translucent, then add the Greek seasoning blend and cook for a further minute. Now add the cous cous and stir to combine, then cover with just enough cold water to cover and turn the heat up. Once the pot starts simmering turn the heat down and stir occasionally for around 8 to 10 minutes until the cous cous is tender and cooked through. It may well need more water adding as it's cooking, it depends really, but just add a little at a time – you're looking to create cous cous that's separate rather than saucy.
Once ready decant into a large bowl and spread it around a little, this is to help some of the heat escape – you want to serve the cous cous warm rather than hot. The oven will probably be at temperature now so take the lamb out of the sealed packet (leaving most of the sauce in the packet, but a liberal coating still on the outside of the meat) and place the lamb on an oiled baking sheet, then put into the oven for 25 minutes.
While that's cooking fry the diced peppers in a couple of tablespoons of olive oil until softened a little, then put them into the bowl with the cous cous.
Finish the cous cous just before the lamb is ready, add a generous glug of extra virgin olive oil to the grains and the lemon juice and stir to combine.
When the lamb is done, turn the oven to grill and grill it skin side up for 5 minutes to colour the top. Then remove from the oven and set aside.
Plate the cous cous and then dot with the crumbled feta. And now slice the lamb and lay over the top. Finish with the pink peppercorns, more extra virgin and sea salt, and finally the globe basil. Then eat.