Meet the more virtuous cousin of the pancake roll.
Unlike the crispy skinned, deep fried deliciousness of the Chinese spring roll, Vietnamese summer rolls are super light and healthy, crammed with interesting textures and fresh Asian flavours that take no time at all to prepare and leave you feeling guilt free.
You can fill them with lots of things, but I like to use prawns, skinny rice noodles, carrot noodles and fresh herbs. And it's the herbs that are key to their fragrance — so I use a mixture of coriander, mint and basil. They tend to like being made and eaten pretty quickly. Given the delicate nature of their casings the moisture in the contents can make them a bit fragile - which means scoff them quick.
In terms of dip there are loads to choose from, like the Vietnamese nuoc cham which is sweet, sour, salty and zingy. But for these I decided to make a super quick satay. It's nutty, creamy and rich, and along with the crispy fried shallot topping provides great contrast to the healthiness of the rolls — without derailing your summer bikini body plans.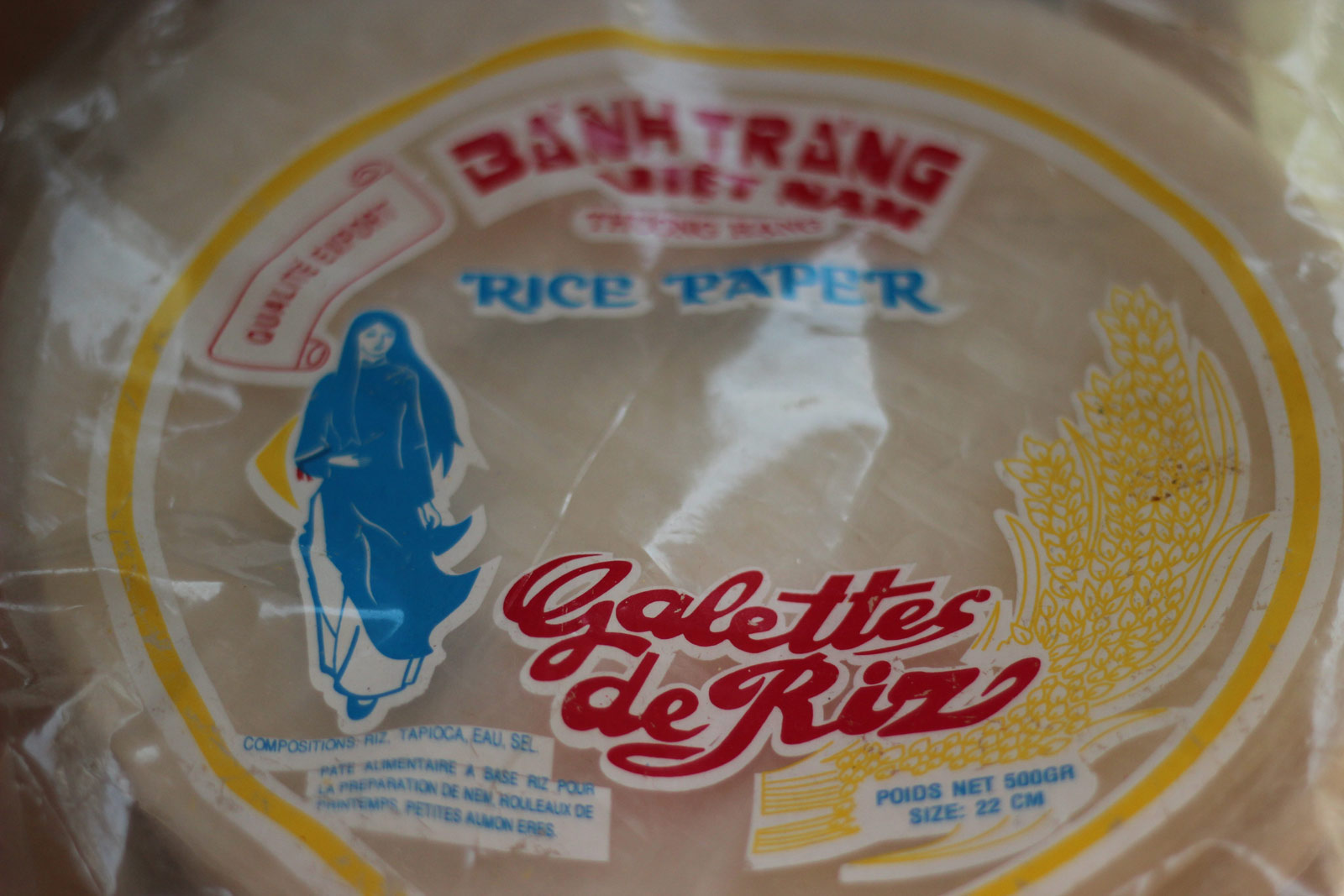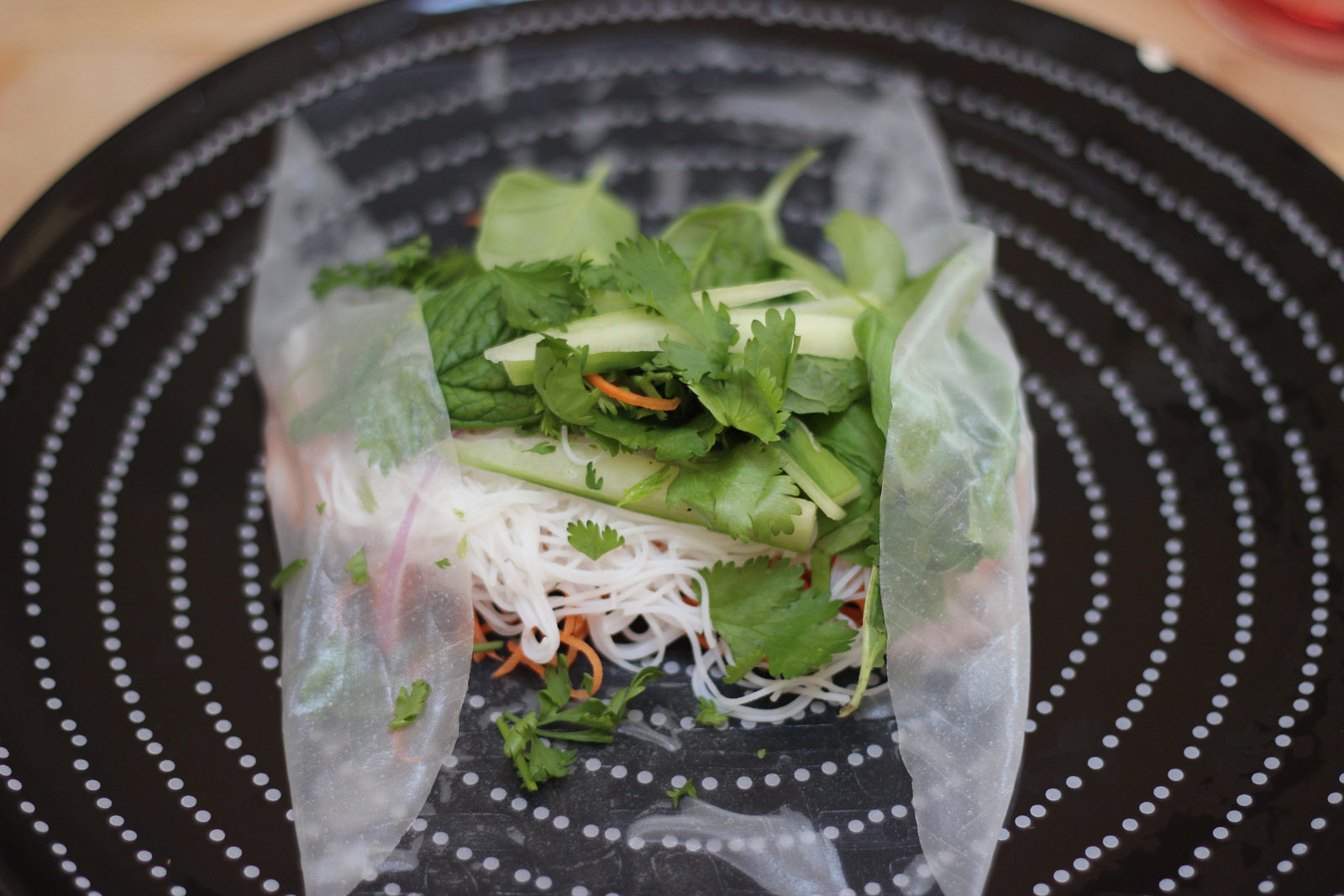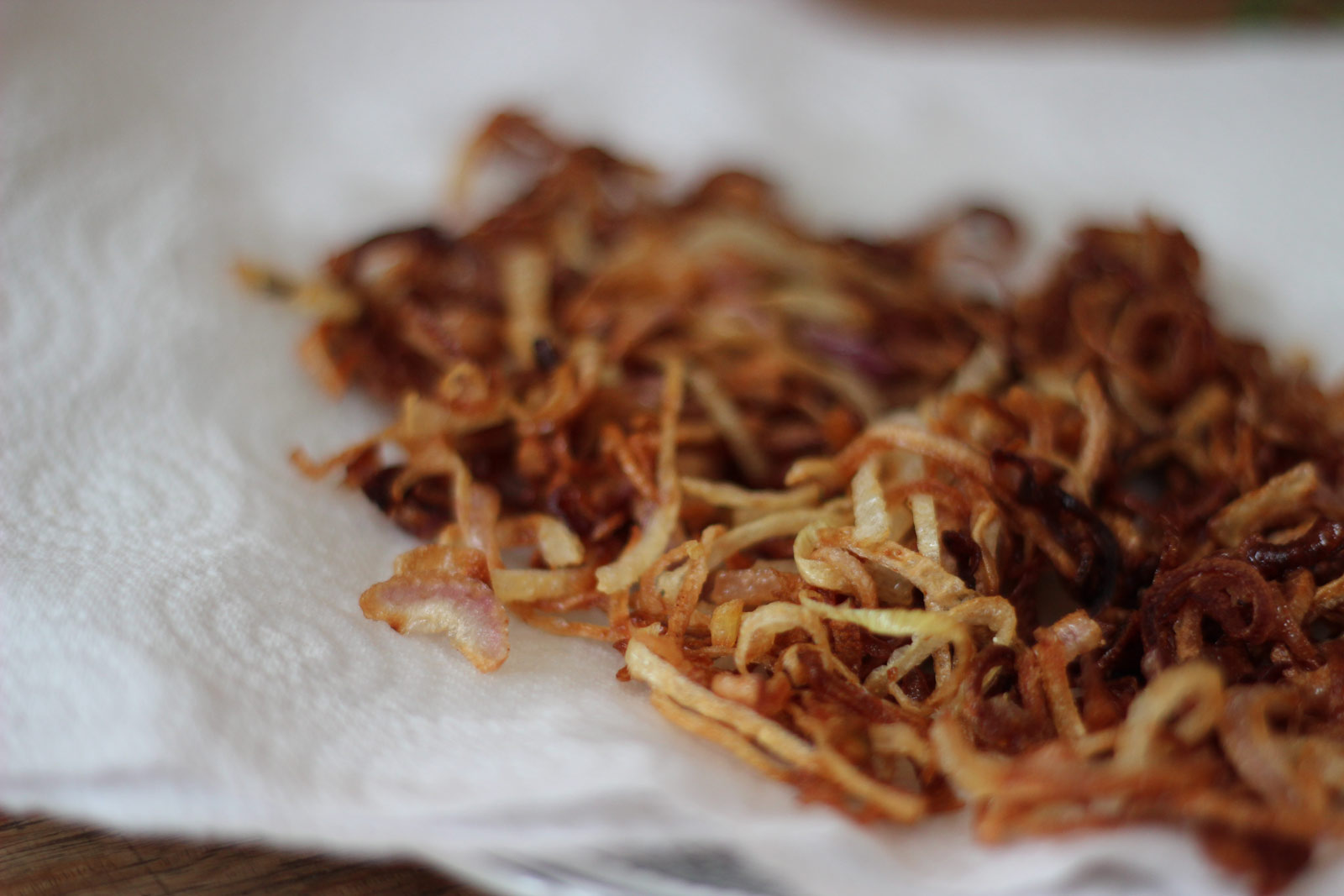 For around 16 rolls
8 sheets rice noodle sheets — you'll need to get these from an Asian supermarket
1 bundle skinny rice noodles cooked as per pack instructions, rinsed until cold and drained
300g prawns (I use 3 king prawns per roll) so around 25
1 large carrot, either made into noodles using a spiraliser or grated with a fine grater
3 spring onions, cut finely into matchsticks
Half a peeled and cored cucumber, cut finely into matchsticks
A large handful each of fresh mint, coriander and either holy basil or basil
5/6 shallots, peeled and finely sliced
Oil for frying
For the satay
1 small red onion, peeled and topped
1 tsp garlic
1 tsp ginger
1 tsp tamarind pulp
5 tbsp wholenut/crunchy peanut butter
1 tbsp dark soy sauce
1 tbsp vegetable oil
100mls coconut milk
50mls water
Juice of half a lime
1 tablespoon brown sugar
Method
Start with the satay, place all the ingredients into a food processor and blitz until smooth, then decant into a bowl and set aside in the fridge.
Turn your oven on to 50°C and lay your cold rice noodles out onto a baking sheet, bake in the oven for around 20 minutes — this is only to dry them out so the rolls don't get soggy, not to cook them. Turn them over once while drying then take out of the oven and leave to cook down.
Fill a large bowl with water that's a hot as your hands can stand, place a shiny plate in front of you to work on (shiny helps the rolls not stick to the plate)Take one of the rice paper sheets and submerge it in the water for around 20 seconds, or until it has just turned soft, remove it carefully so it doesn't tear and lay it out on the plate in front of you, smoothing out any bubbles or folds.
Lay 3 prawns down first in a line in the centre of the sheet, then on top of this place the carrots, then the noodles, then the cucumber and spring onions and finally the herbs Bring the sides in on the rolls as in the picture and then fold the bottom edge that's closet to you up and over — attaching to the sides that have been brought up.
Now as you would with a spring roll, tuck the ingredients down into the envelope you've created, and begin folding it over into a roll, roll it over and over until its totally closed, sealed and you have your summer roll ready. The beauty of the summer roll is because the casing is a little tacky it will shut easily and wont open.
Repeat with the other sheets until you've made all of the rolls.
Heat your frying oil until around 160°C, then fry the sliced shallots until golden brown. Remove and drain on kitchen paper.
Cut the rolls in half diagonally and arrange on a serving platter, top with the crispy fried shallots and serve.