Chilli con carne – one of my fave retro dishes.
It fits in that category because it makes me think of the 70's (not that I was there) and growing up spending time at my grandma and grandpas, therefore giving it a firm place in my food history and heart.
That said, for all that fondness, we don't eat it all that often. Which I think is a bit of a shame and it makes me want to do something slightly different with it to change that – after all, I love the flavours of the dish, I think it's just the format I'm a bit bored with.
Cue a meatball soup. Soup can often be rather straight but meatballs are a great way to inject extra interest into them, and a few variations on the theme have been making an appearance at our house recently.
This might be the kind of soup that appeals especially well to the boys (often found to be soup shirkers). It's hearty, big and beefy, and packed with robust flavours and textures. Plus it's dead easy and quick to do, why not make up a big batch and take the leftovers to work? (You may want to take extra for greedy colleagues who might well fancy a taste).
One of the best bits of this is the special, deep dark smokiness created by the Willies Cacao Venezuelan Black. At 100% pure cacao it's incredibly powerful, certainly not for noshing on when you have a chocolate craving – this baby needs to be cooked with. Just a few tablespoons of the grated article added to the pot makes a serious difference, I highly recommend it.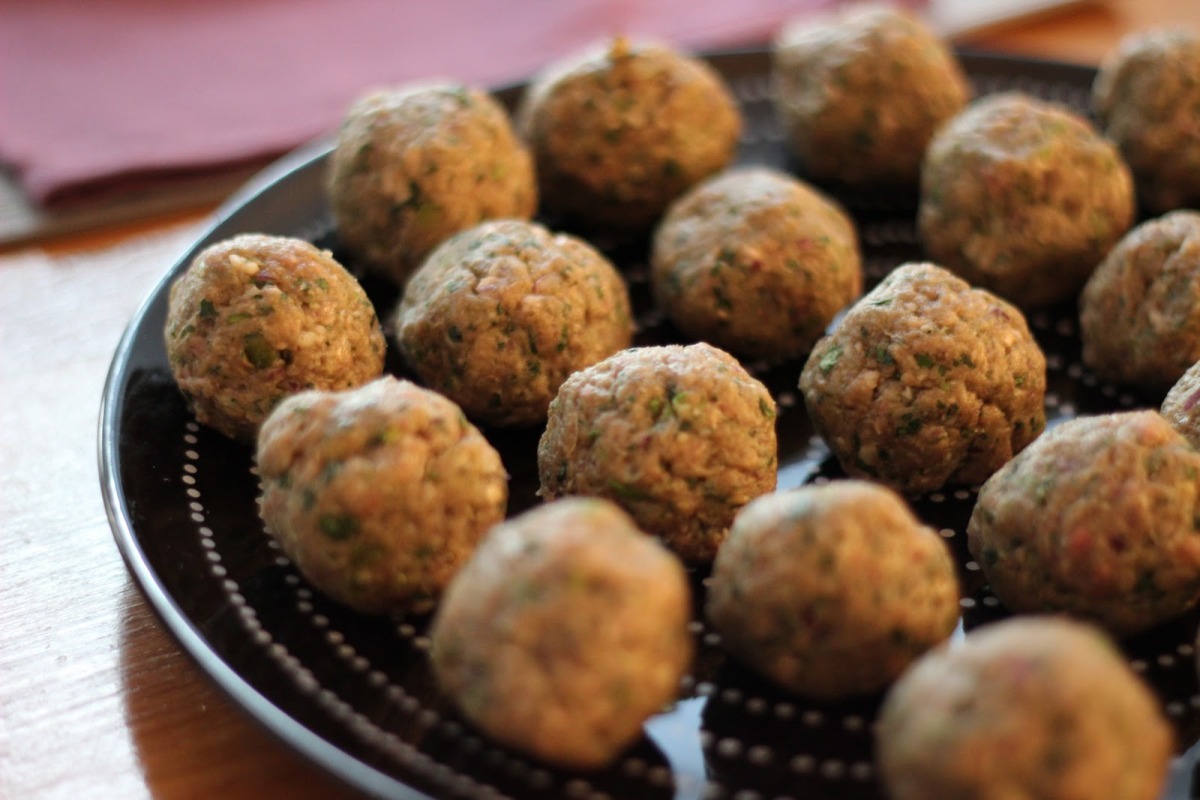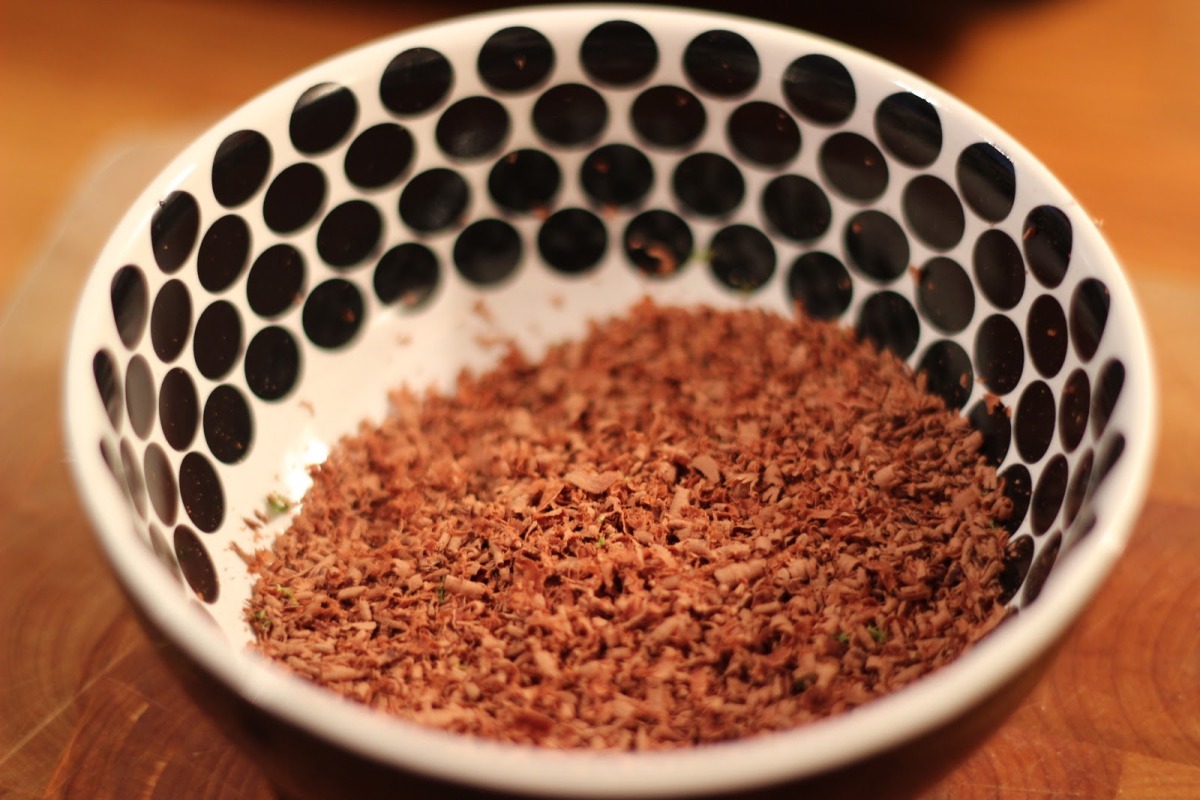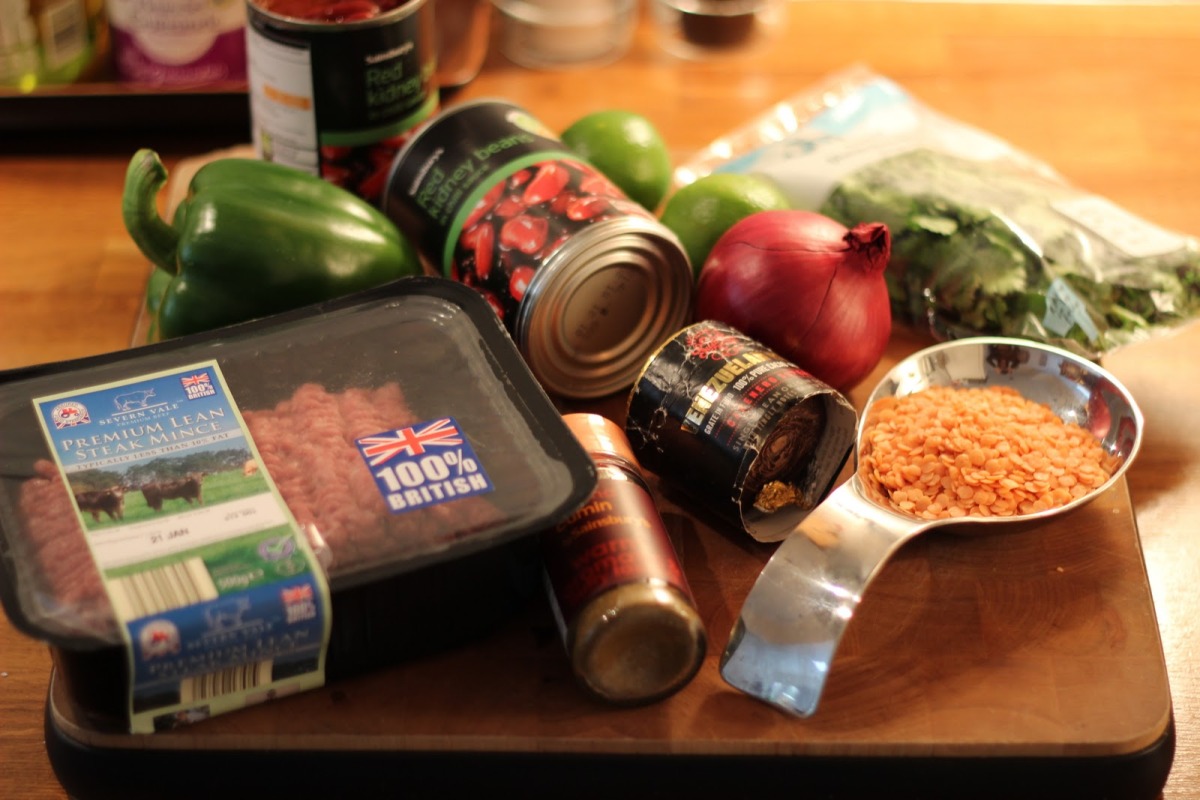 For four
500g minced beef
1 green chilli – deseeded if you're not into the hot stuff
1 large red chilli, finely sliced – deseed again if you don't like it too hot
2 red onions, one peeled and finely diced, the other peeled and quartered
1 green pepper, finely diced
6 ripe tomatoes, diced
1 fat clove of garlic
100mls pasatta
1.5pt cold water
5 tablespoons red lentils
2 cans kidney beans in chilli sauce
3 heaped tablespoons grated Willies Cacao 100%, other pure or very high content cocoa chocolates are probably available but Willies is my preferred
1 large bunch fresh coriander
4 tablespoons ground cumin
Grated rind of 2 juicy limes
Juice of one lime
Sea salt
Black pepper
Olive oil and unsalted butter for cooking
Natural yogurt or sour cream to serve
Method
Into a food processor place 3/4 of the coriander, 1 tablespoon cumin, the quartered onion, garlic clove, the half green chilli, lime rind, several good scrunches of salt (be generous) and blitz until smooth. Then add the minced beef and blitz again until it's all minced and all the ingredients combined.
Using your hands form the mixture into balls, you should get around 20 of them depending on the size you make them, set aside on a plate.
Into a deep bottomed saucepan add a knob of butter, glug of oil and once it starts foaming on a medium heat add the onion, cook for a couple of minutes to start the softening of it, then add the green pepper. Cook together for around 10 minutes until both are really softening and the onion turning golden – you'll need to stir frequently to stop it catching.
Now add the ground cumin, stir to combine and after a couple of minutes add the diced tomatoes, half the red chilli, both tins of kidney beans, lentils and water – stir to combine then put the lid on the pan and leave until it gets to the simmer. Once this has happened you'll want to leave it for around 30 minutes for the lentils to cook through.
Whilst this is happening, place a knob of butter and glug of olive oil into a frying pan and once it starts foaming on a high heat, add the meatballs – spacing them apart, don't let them get too close or they'll steam rather than fry, so depending on the size of your frying pan you may need to do this in batches.
Turn them a few times so they become nice and dark on several sides, then remove them from the pan and set aside.
When your soup has been cooking around 30 minutes and the lentils are cooked, add the lime juice and enough salt to season – you'll know by the taste how much it needs, but a good few scrunches should do it.
Now place the meatballs into the soup and put the lid on, poach for 6 minutes and then serve. A dollop of yogurt (if you're good) or sour cream (if you aren't) and a pinch of red chilli.